You guys know the drill by now – it's Spring in the northern hemisphere but it's Autumn in the land down under (thank god, I am beyond over Summer). Here are ten books I hope to get through over the current season:
It Ends with Us – Colleen Hoover
I don't real a lot of pure romance books and the ones I do read are usually more light, fun chick-lit type books, but hey, it's good to branch out occasionally. Colleen seems to be a super popular author in this genre (her books are always popping up on Goodreads) and It Ends with Us is one of her most popular books. I've heard that this one is deep and a lot more emotionally powerful than some of her other works. A few people whose reviews I trust have really liked this one so here's hoping I do too!
Daisy Jones & The Six – Taylor Jenkins Reid
Alright, alright, so technically I'm reading this as we speak. However, in my defense, these TBR related TTT topics are never assigned right at the beginning of the season. What about the books I wanted to read in the first two weeks of Autumn, huh? Well, this is one of them. I've been waiting on this release ever since I fell hard for The Seven Husbands of Evelyn Hugo last year. Another period piece with a strong woman at its centre, how could I resist? The book is told entirely as interview transcripts. It'll put some people off, but that's inevitable. Still, it'd make a great audiobook!
What If It's Us? – Becky Albertalli & Adam Silvera
The way my mind seems to work: Maybe if I put this book on enough TBR lists, I'll re-discover the motivation to finally read the damn thing. It's been MONTHS. Just do it already, my gosh. Like, its Becky! And Adam! With sweet, cinnamon roll gay boys, theater, diversity, and Harry Potter references galore. What more should I need? I'm going to do it, I WILL DO IT.
Strange the Dreamer – Laini Taylor (Re-Read)
I was excited to read Muse of Nightmares when it came out last year, really, I was. But then, being my usual self, I didn't. Now here we are, with my terrible sieve brain having retained nowhere near enough information about book one, making it a crime to try and read book two without doing a re-read. So that's what I'm doing. I make it sound like a chore, but honestly, this book is so damn enjoyable. It's also too pretty for it's own good, so I'm looking forward to reintroducing myself to Weep, Sarai and Lazlo.
Aurora Rising (The Aurora Cycle 1#) – Amie Kaufman & Jay Kristoff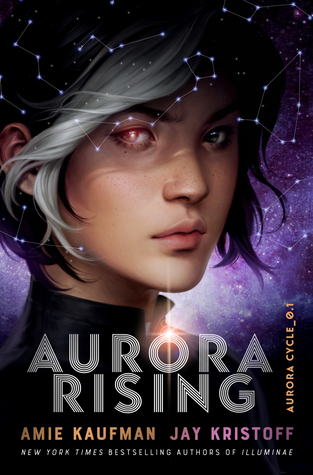 Come on, as if I'm not going to just drop everything to read this when it comes out on May 7th. I am so excited for this book. It's Jay and Amie back at it again with the epic space adventures and quirky characters. I feel like I've been waiting ages for this, ever since they dropped word of it at an Obsidio signing. It's supposedly The Breakfast Club meets Guardians of the Galaxy. How could it possibly fail?
The Vanishing Stair (Truly Devious 2#) – Maureen Johnson
The reasoning behind this choice is simple and two-fold: 1) Because I want to, and 2) because I need to read it before I forget all of the important crimey-wimey details necessary to understanding the story. Truly Devious took a while to get into its groove but once it got there, it was a lot of fun so I'm really looking forward to continuing the momentum with The Vanishing Stair. Maybe it'll give me some answers on a couple of the lasting questions from book one. Fingers crossed.
Middlegame – Seanan McGuire
Now, this one is an ARC copy. I'm not allowed to publish a full review until about 2 weeks before the release date, which happens to be in May. Consequently, because I just can't help myself, I've been putting off reading it until closer to the time I can write and then publish my review. The upside, it sounds awesome – there's twins, alchemy, time travel, multiverses, and fairy tale elements. Hello, smorgasbord. I haven't read any of Seanan's other books but I've heard people rave about them. If this one goes well, I'll have to check out the rest.
Always Never Yours – Emily Wibberly & Austin Siegemund-Broka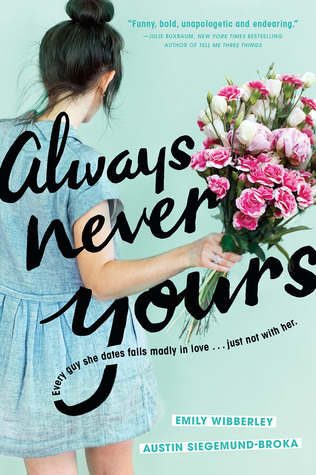 After hearing lots of wonderfully fluffy and sweet things about this YA contemporary, I ordered myself a copy off Book Depository last year. I'm still yet to read it, though. Typical. I think I'm saving this one for when I need something to make me feel good about the world and leave me soft and squishy inside. Also, the fact it was written by a married couple is honestly goals and the most adorable thing ever. I'm looking forward to falling in love with Megan and seeing her get a happy ending.
The Name of the Wind (The King Killer Chronicle 1#) – Patrick Rothfuss
This is another one I've already started but I can safely say, considering how long it is and how slowly I'm progressing, it's likely to last the entire season. The Name of the Wind has been on my radar for years now. People always seem to be talking about it, even though the first book was released over ten years ago (fans are still waiting on the third – Rothfuss and George RR Martin have the same attitude to writing, clearly). I haven't read many lengthy fantasy books in recent years and it's good to get back to one. So far, it's going well and I am thoroughly enjoying taking my sweet time.
Beartown – Fredrik Backman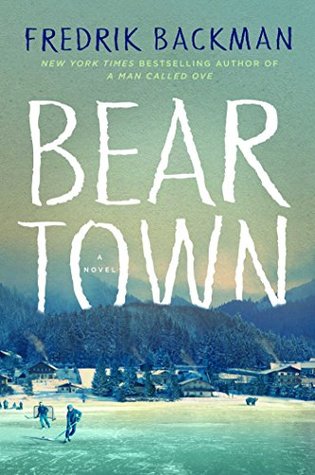 I only recently discovered Beartown and was so intrigued that I went and bought it on my next trip to the bookstore. Backman's books have a fabulous track record of high ratings and this one is no different. I've always been a sucker for the small town with dark secrets vibe so I had trouble resisting this one, even though it does have a sporting element. I think it'll also be good to break up my usual Fantasy, YA, YA-Fantasy pattern.
What books are on your Spring/Autumn TBR for 2019? Are they all backlist books or do you think you'll tackle some new releases as soon as they drop?
For more on Top 10 Tuesday, visit That Artsy Reader Girl.