Where do I even begin to start with this one? American Gods is a book that I've wanted to read for quite some time now. If you've seen the novel, you'll know that it's definitely not a short read (640 pages!) so after experiencing a sudden burst of motivation to tackle something chunky, I grabbed it off the shelf and got down to it.
Just as American Gods isn't a short read, it's also not a simple book. If you're looking for a fun story in which a bunch of gods engage in humorous hijinks in modern day America, this isn't the story for you. What it is, is a highly ambitious novel which tackles some very significant and complex themes, and in doing so Gaiman doesn't hesitate in discussing the uglier sides of them. Love, redemption, sacrifice, religion/belief, people's relationship with technology, death, American culture, power, I could go on, and on and still wouldn't be able to cover everything captured by the scope of this novel. In essence, it's a literature student or book club's dream – you could spend forever analysing and discussing its various components and still not have scratched the surface. If you enjoy reading things that have deeper philosophical undertones and force you to question things about the world, this will likely be a winner for you.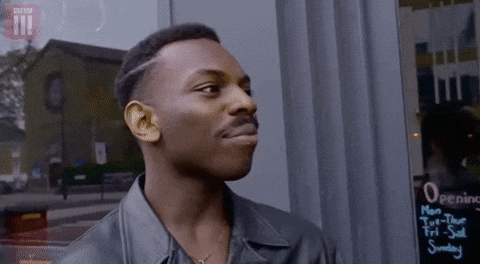 PLOT
The plot of American Gods can be a little hard to narrow down, especially since, as I said, it's not really about the plot or the characters. The story centres around Shadow Moon, who at the novel's start has just been released from prison early for good behaviour. This just happens to be the same day that he finds out his wife has been tragically killed in a car accident. On the plane trip home he meets a man who introduces himself only as 'Mr Wednesday' and offers Shadow a job. As I'm sure you already know, Wednesday is a god, one of the old gods (*spoiler* Odin, in fact), who believes the time has come for those of his kind to rise up against the new gods (e.g. television, technology, media) to avoid being rendered powerless entirely – I think. Shadow is to come along and perform tasks as Wednesday requires them in order to convince various gods to join his cause.
For the first two hundred pages, I was really engaged by the story and tore through it, excited to see which gods would show up and how they would be represented. Most importantly I wanted to find out where this was all heading (hopefully toward an epic battle). However, somewhere around the middle my mind started to wander…a lot, and this is largely because there were more and more scenes which didn't seem to obviously contribute to the broader plot. For example, Shadow's time in the town of Lakeside increasingly bored me with its monotony (almost freezes to death, buys a car, has a conversation with some towns person…blah, blah) and only served to introduce some minor subplots which weren't given any resolution until after the main storyline was over.
The novel has a couple of other rough patches but it does manage to get back on track somewhat toward the end.
The end is satisfying to a degree and does involve a plot twist however I can't seem to shake several large questions. The biggest one is what the gods hoped to achieve by killing each other in the first place. Does killing a god erase them from the minds of human believers? Does the belief that was fuelling that god then redirect to other gods? Was there any guarantee that by getting rid of the opposing class of gods people would believe more in the winning side? If not, the whole reason this war actually comes about makes absolutely zero sense.
Then again, large parts of the plot are a bit on the weird and muddled side, which often gives the impression that it's very much secondary to the themes and ideas that Gaiman wanted to address. It's probably why the book didn't successfully manage to float my boat.
Characters
Character wise, American Gods is full of diverse and interesting individuals – god, human and everything in between. Shadow himself is a reasonably likeable central character with his sense of loyalty and desire to do right by people. Yet, I do have to say that even after over 600 pages I didn't feel particularly attached to any of the major characters in the novel. Surprisingly, the characters I enjoyed the most were found in the small interlude chapters scattered throughout the book, detailing events largely separate from what's going on in the main story.
Writing
This was my first experience with Neil Gaiman and going in, I was definitely curious considering how highly he's regarded in fantasy circles. If there's one thing I can say about him with complete certainty, it's that he's an extremely creative and intelligent author. However, I get the feeling that his writing style may not be suited to me. His descriptions are extensive and the product of clearly immense amounts of research. Consequently I found myself skimming a great many paragraphs devoted to describing bars, landmarks, and other environments. His dialogue can also be a little on the clunky side sometimes, although I will admit that he does have some good moments. For a great example, look up Sam Black Crow's speech about what she believes and doesn't believe in. Personally I believe in the power of cake and that pixies steal one of my socks every time the laundry gets done, but that's just me…
American Gods is the kind of novel that will definitely appeal to a particular kind of reader but it's also one that will just as easily turn off someone else. In my case, it's a book that I can admire for what it seeks to discuss and achieve, and although I did enjoy particular sections it's not something I would ever seek to re-read or rave about.
Rating: 3/5 stars