Let's be honest, the literary world does have a tendency to revolve around the US and UK. Big name authors are often from there, the large international publishing houses are located there, and things are released first there. I live in a little, island country known as Australia (you may have heard of it? I really hope sarcasm translates in written form) which happens to be positioned in the middle of absolute nowhere and, coincidentally, is located nowhere near either of these countries. For this reason, being a self-proclaimed book worm who likes to spend what little free time they have blogging about and taking photos of books comes with its own challenges and woes.
Let me just say in advance, this list is largely in fun and is me simply whining for the sake of whining about a lot of very trivial things. Enjoy my pettiness.
Later Release Dates
FOMO is the root of all evil and it rears its ugly head with this one. There's nothing worse than finding out about an amazing book that everyone overseas is already loving only to realise you've got to wait another few weeks or even MONTHS (*rages*) to find the damn thing in Australia.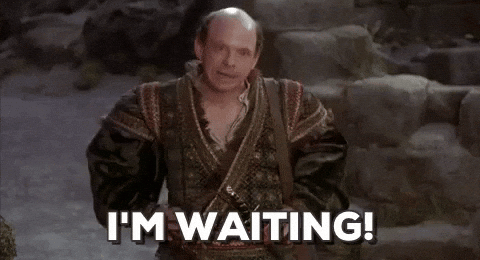 In the meantime, you simply have to watch as others write about it, photograph it, and just generally dangle it in your internet face like a donkey with a carrot. Worse still, by the time you do get your hands on it, ready to write a review, the hype wave has already come and gone which is a major bummer. Sure, online shipping can be saving grace in some circumstances but there are exceptions, however, even then, sometimes you just really want it NOW.  I cannot even explain how annoying it was waiting months for both Scythe and, its sequel, Thunderhead by Neal Shusterman to finally show up on shelves.
Shipping Fees
As I've mentioned before, Australia = Narnia, or at least it might as well be because the damn SHIPPING RATES ARE THE SAME. This creates a number of woes.
Merch and Subscription Boxes
As much as I'd like to imagine so, money does not grow on trees. While I may want to get my hands on an amazeballs looking Victoria Schwab themed box which I can then unbox in all its glory on both my blog and insta, there's simply no justifying buying a product where the shipping is the same or more than the actual box. Me upon seeing other people's photos/posts about unboxing: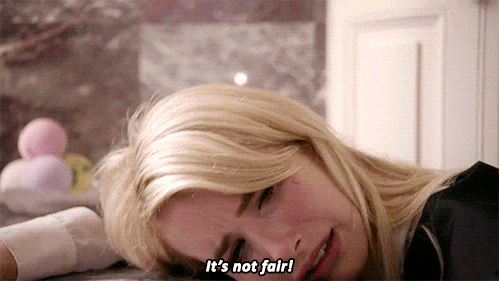 I mean, yes, it is due in part to the weight of these boxes but then again, I've also wanted to buy $5 book marks from certain websites and almost choked upon seeing the $25 shipping fee. Damn you Australiaaaaaaaaa!!!!!
Competition Exclusions
If there's one thing being a university student taught me, it's that there ain't nothing better than free stuff. Mostly food but this defs applies to books too. Bloggers and bookstagrammers love a good giveaway (*cough* sneaky ploys to get more followers *cough*). The only problem is, because shipping can be super expensive, sometimes they have to limit their entries to the US or Europe only. I understand but, boy, does it break my little Australian book loving heart. We want free stuff too!
Repping
Because of the high shipping rates, some stores just aren't open to/can't afford having international reps for their products. This can be a bit disappointing, especially when it's a brand you really love but it's just something you have to accept.
Physical ARCs
Publishing in Australia is usually heavily linked to publishing in the UK. As you know, the two are nowhere near each other and for this reason publishers can often be a little reluctant to send out physical ARC copies of books to Aussie reviewers unless they're extremely popular and likely to reach a big audience. Don't get me wrong, even just getting an e-copy ARC is fantastic but having something physical that you can photograph to boost promotion of the book and accompany your review is a nice bonus. Plus, the formatting on these e-copies isn't always the smoothest.
Scheduling Posts for Different Time Zones
The bane of my blogging/bookstagramming existence. Australia happens to be positioned in the Southern Hemisphere. It's a magical place that exists in the future from many countries up north. Day is night and night is day. In other words, trying to time your posts so that people in other parts of the world aren't (a) sleeping (b) working/at school or (c) out socialising (ha, kidding! Book worms don't actually socialise) can be a mind-boggling equation.
There's nothing more facepalm worthy than writing an amazing post or taking a fab photo that you're super proud of only to post it and find out that, oh dear, it's the wee hours of the morning overseas. *sigh* You've also got to consider the whole weekends vs weekdays thing. It may be Saturday morning in Aus, where everyone is chilling out and free from obligations, but overseas, it's Friday night and people are out… well, doing whatever it is they do on a Friday night (I don't know these things, Netflix is my bestie). The struggle is real, friends.
Expensive Hardbacks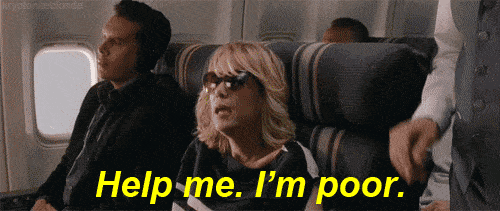 Hardbacks are pretty, okay. They're have nice shiny jackets, embossed fronts, and they don't seem to get as damaged in my handbag on the way to work as paperbacks. BUT, can I find things in hardback in Australia that don't cost a kidney and my first born child? Um, nope. Fun fact: I recently saw the new Jodi Picoult book in hardback at the bookstore for, wait for it…$50. FIFTY. FOR ONE, THIN BOOK! What if you end up hating it? Then what? You've spent $50 on a book you don't even like and it's not even heavy enough to be considered a fancy paperweight. I get massively jealous of the US here – their hardbacks are the price of paperbacks and their paperbacks are the price of a McDonald's meal. Now that is goals.
The main drawbacks with this are that hardbacks look super nice in Instagram photos – jackets on, jackets off, stacked in artful little columns, etc. and more importantly, some books aren't originally released in paperback (e.g. The Gentleman's Guide to Vice and Virtue) meaning we have to wait until they are to get our little hands on them (see point one above). No fair.
Less Author Events/Signings
It's not only shipping that's expensive and time consuming to Australia, but also flights. We're a looooooong way away and for this reason we do tend to get far less author visits, events and signings. You may only see your favourite author once every few years at best and in some cases, if they're not a massively popular one, not at all!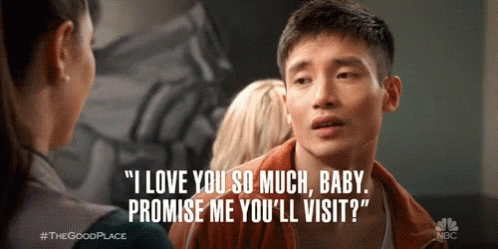 This is nothing new and, again, perfectly understandable but let's just say, we Aussies are very envious of your huge book conventions and tours, especially when you post photos of your amazing meet and greets (one day I'll make it to book con, one day!!). This also unfortunately limits the opportunities for author based content on blogs such as a post I did a while back from the Obsidio launch (woo, Aussie authors).
What are your biggest book blogging/bookstagrammer woes?