I'm going to suggest something controversial, so bear with me.
Love triangles aren't as bad as we think they are.
Yep, that's right. You heard me.
I can hear the collective gasp from here. But Ashley, you cry, love triangles are terrible! How can you say such a thing?!
Alright, put down those tomatoes you're planning on throwing my way and hear me out.
Yes, I'll be the first to admit that LTs are an extremely overused trope, especially in the fiction I tend to read, but as we all know, there are some tropes out there that are extremely enjoyable in their trope-ishness. So why's this one so bad? Let me just throw something out there:
It's because they're not well written.
Uh, huh. I said it. A LOT of authors do not know how to write a good love triangle. Let me tell you why.
A Clear Winner
Plot complications are meant to create drama. They're supposed to be an emotional roller-coaster. But you know what ruins the fun? Knowing exactly how the damn thing is going to pan out.
One of the main sins of many LTs is a glaringly obvious outcome. Most of the time the author already knows exactly which character is going to win their fair maiden or…er, fair dude's heart and they're so damn happy about shipping them that they do an absolutely terrible job of hiding it in their writing. Take Vampire Academy for example. Were Dimitri and Adrian both great characters? You bet, but was there ever a chance in hell Rose was going to end up with our favourite mopey, alcoholic moroi? Not one.
Even worse, once you know result, every bit of information or scene introduced to try and make it seem like the other side may have a chance (you aren't fooling me red herrings!) feels like a waste of time and just ends up being extremely frustrating.
Sucky or Underdeveloped Suitors/Suitresses
In a well done triangle, readers should be able to root for both sides of the equation (how do you think Twilight got to where it was?). Going even further, they should be able to understand why the MC might end up with the either one of their potential partners even though it may not necessarily be the reader's choice. One of the best examples of this is probably found in Cassandra Clare's The Infernal Devices Series. While I may have been drawing hearts with Will and Tessa's names in them I also adored Jem. Why? Because both suitors were well written and likeable characters, given an even amount of page time, and had vastly different dynamics with Tessa. This meant that Jem as a final decision would have been fine as it made just as much sense as Will did.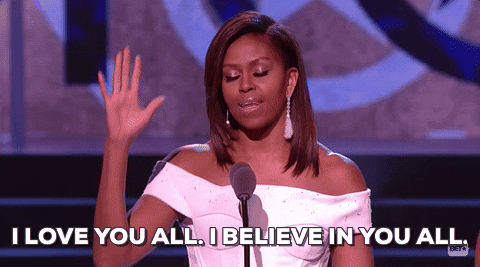 In order for a triangle to work, all characters need to be given a little love by an author – they need their own stories and captivating personalities (I'm looking at you Mal from The Grisha Trilogy *glares* ). It sounds simple but so many authors fail to meet this, with members of their triangles ending up either two dimensional or just complete assholes.
Too Much Angst
It's time for the worst reason of all. Angst. WHY IS THERE ALWAYS SO MUCH ANGST?? With a situation like a love triangle, of course there's going to be some emotional turmoil. What would be the point of the plotline without it?
I mean, just sayin', if there were two amazingly gorgeous men with six packs and killer smiles fighting over me, I'd have an intense internal dilemma too (if only, am I right?) and the same goes for if the person I liked was torn between me and someone else. The problem is, authors have a tendency to flog this emotional horse so hard that it's died, zombified and then died all over again.
A little bit of pain and suffering among the characters is expected but so much moaning, back and forth, and whinging that I actually want to stab someone is NOT OKAY.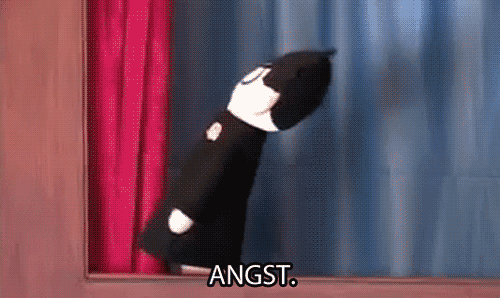 Writers tend to have this problem when they don't resolve their triangle quickly enough or they fail to give the plotline an intermission (e.g. the MC dates one suitor exclusively for a while, one suitor exits for a book, etc.).
So let's be clear – we want some angst okay, just don't make us take a bath in it.
They Render the MC an Annoying, Senseless Idiot
Most of the LTs you find feature a female character at their centre. Yet, for some reason these storylines have a habit of turning once smart, witty and generally wonderful women into complete morons. Suddenly all they can do is think about their love interests, fall into pits of tear filled despair, and make some really awful life choices. It's like, girl, get your ass into gear and worry about saving the world! BOYS CAN WAIT.
Then, even worse, there's the MCs that become almost insufferable in the face of love triangle-dom. Case in point, America Singer from Kiera Cass's The Selection series. Now there was a girl I wanted to hit with something heavy. Like a dictionary. Or a bus. JUST BLOODY PICK MAXON ALREADY, WE KNOW YOU WANT TO.
If a book has to damage the quality of its MC to make its LT work, it's doing something wrong.
Let's Stack Tropes
A LT is a well-used trope on its own. What potentially sends it heading for an iceberg is when authors layer tropes on tropes. It's like playing a game of Jenga, you're just waiting for that sucker to fall. One of the most common and annoying ones is the BFF vs New Shiny Object trope. How many times have you read a LT in which one of the suitors is a long-time friend of the MC who's only just decided to make a move and the other is an intriguing newcomer to their life?
Yeah, that's what I thought.
I have faith in the idea that, one day, I will eventually find some other non-cringe worthy love triangle plotlines. ONE DAY. And sure, it's always easier to criticise than to do but eh, that's bookish discussions for you.
Let's Talk: Are you guys avid haters of the LT trope? What LTs out there have you found that defy the odds? What are some of the worst ones you've seen?