When I first considered discussing this topic, I wondered whether it would be possible to do so, as a white, straight, cis, able, and mentally healthy woman, without sounding like an insensitive and privileged ass. Then again, the point of book blogging is to discuss opinions on book related topics and if we're afraid to do that, then why blog in the first place? So, I'm going to give it my best shot. Diversity in YA books and how to appropriately review diverse reads is something I've thought about a great deal over the past year or so. While there is still a very long way to go, I honestly believe that in recent years there have been great strides made with regards to putting different ethnicities, cultures, sexualities, mental health conditions, and disabilities at the forefront of YA stories and representing them well. Yet, this progress also presents certain difficulties with regards to reviewing.
When an author takes the time to properly showcase the stories of people in a minority or stigmatised group or, better yet, writes an 'own voices' novel representing elements of their own experiences, it's a pretty amazing thing. These kinds of stories deserve to be told and should be encouraged.
But.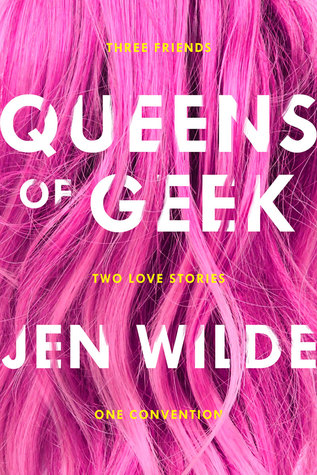 What happens when a novel wonderfully incorporates diversity, but fails to appeal in terms of plot, characters, setting or writing style? These books pose a significant challenge to reviewers. Critique the book heavily and you risk damaging public opinion/book sales, meaning a publisher may pull back on releasing these kinds of stories in the future. Downplay your doubts to focus on praising the book simply for being diverse, and suddenly you're not being honest. I've found myself in this position numerous times since I began blogging and bookstagramming. I want to be able to read books about, and written by, people with different experiences, characteristics, and obstacles. Without them, fiction would be extremely boring. At the same time, I don't want to boost an author's work purely because it's diverse.
In the past, my approach towards reviewing diverse reads has generally been, where possible, to treat the diversity elements and the quality of that representation separately from other major areas e.g. enjoyment of plot, development of characters, etc. Where the book succeeds on all fronts, reviewing is easy. Problems arise where the diverse components are good, but the book fails to satisfy on the other big elements. Having organic, realistic, and well-handled representation is considered a major positive in deciding my overall rating of a book, but at the same time, it's only one part of the overall picture. Consequently, even wonderfully diverse reads can still end up with an average or not so great final rating.
Looking at book reviews on star ratings alone, this approach could be considered extremely damaging to efforts to expand YA diversity. For this reason, I believe it is extremely important that, as reviewers, we consistently make an effort to discuss diversity/representation in our reviews (where relevant), and to praise elements of good representation even if the review itself is largely negative. In doing so though, we do have to trust that readers will take the time to look at our reviews beyond just the hard number score. At least this way we ensure we remain honest yet still show support for a growing and diversified YA genre.
A few examples of books which have created this challenge for me over the last few years include:
Children of Blood and Bone – Tomi Adeymi: How often do we see West-African inspired YA fantasy books? Not very often, and aside from some confusion over the magic system, I loved the setting/world building in this book. My final rating was a solid 3.5 stars – not bad, but not the glowing highs of the hype train. In the end, this was due to my issues with irrational character behaviour, stretches of boring plot, and unnecessary/forced romance.
Girls of Paper and Fire – Natasha Ngan: GoP&F is a YA fantasy set in a Malaysian inspired world. It features Asian leads and involves a lesbian romance. On that basis alone it ticks great diversity boxes, and yet, my final rating was 2.5 stars. I liked the premise of this book and so badly wanted to rejoice in something that put strong, Asian, lesbian women at the centre of a story. However, from an enjoyment perspective, I couldn't get past my issues with the worldbuilding, pacing, and inability to connect with the characters.
Queens of Geek – Jen Wilde: QoG is a sweet and fluffy YA contemporary. It features a bisexual lead, a plus-sized lead with Asperger's and anxiety, and a bunch of side characters who are racially diverse and suffer from disabilities. This is a book that screams diversity. Yet, there's also minimal plot and very simplistic writing, which rendered it only a 3-star read for me.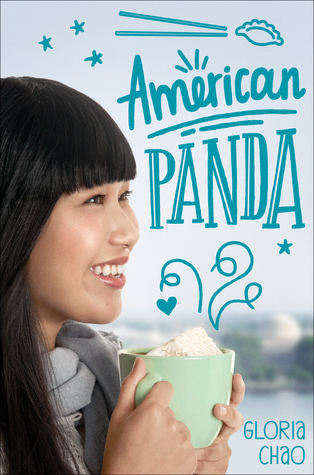 Being unable to give these kinds of books glowing reviews is extremely difficult because I genuinely want authors and stories like these to succeed. In many cases, this pressure has even discouraged me from wanting to write a review altogether, especially where the diverse elements are inextricably linked to the major components of the story e.g. American Panda by Gloria Chao. Stories like these make me wonder whether, as someone who does not write reviews for every book they read, I should perhaps direct my attention to reviewing only those diverse reads that I genuinely really enjoy. Then again, an approach like this seems to involve its own problems and depending on what I choose to read could result in reviews of little to no diverse books on my blog.
On the flip side of this is the equally challenging situation of how to a review a book which does well on the enjoyment scale yet fails when it comes to realistic and good quality representation. Are we allowed to like and praise a book even though it handles the treatment of certain groups and experiences badly? While I may have said that good representation is not the ultimate determiner of a review rating, for most reviewers the reverse does not seem to hold true. Fail in your attempts at good representation and half the book reviewing community will roast you alive while the other half grab marshmallows. It's situations like this in which I'm likely to avoid writing a review and to spend agonising time selecting a star rating on Goodreads. However, in saying this, my biggest worry is not that I'll like a book that does certain groups a disservice, but that I'll review it positively without even knowing or picking up on just how bad the representation is.
Despite my ability to sympathise with fictional characters, I do not have detailed knowledge of what life is like for every group out there. I have never experienced depression, I am not from an immigrant family, no one I know has experienced police profiling or brutality, and I have never had to deal with sexuality-based stigma. There are a multitude of things that I have no way of knowing anything about until I (a) meet someone who has first-hand knowledge of these things or (b) I read about them. Being able to pick out the realistic from the skewed is a challenge with diverse reads and makes it difficult as a reviewer to ensure we're writing an informed review. This then begs the question, am I even qualified to write these kinds of reviews?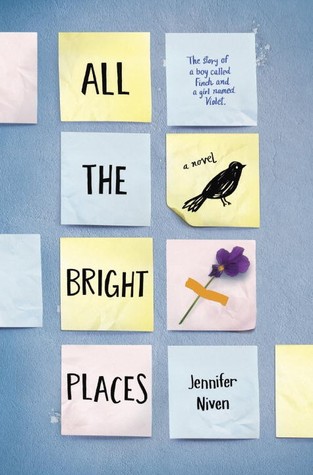 Earlier this week I finished reading All the Bright Places by Jennifer Niven. This is a book that deals with suicide, depression, PTSD, survivor's guilt, bipolar disorder, and bullying. At several points during the novel I found myself questioning the realism of how some of these issues were represented. And as usual, when in doubt, I went to Goodreads. Scrolling through the book's page, I found that there are some people who relate heavily to MC Finch and his experiences with mental health while others who have also experienced depression and attempted suicide take great issue with how these are depicted. This leaves me with more questions than ever – if even those with first-hand experience cannot decide if the representation is good or bad, how in the world am I to know? The only solution I can see to this is to do my own research and determine whether what I've read represents the experiences and reality for at least a small component of the chosen represented group, even if it may not represent the majority.
At this point, I'm not entirely sure what the correct way forward is. Perhaps it's more of a case by case type of issue. In the end, I suppose all we can do is review the books in front of us as honestly and constructively as we can with a sense of self-awareness. We also need to continue to demand better representation of minorities in the things we read and hope that writers continue to put these stories out there and that publishers will help them reach us.
Let's Talk: What are your thoughts on the difficulties associated with reviewing diverse books? Do you have any similar experiences and if so, how do you deal with them?