When I was ten, I was captivated by the magic of The Spiderwick Chronicles by Holly Black and Tony DiTerlizzi. The fey in these stories varied in their appearance and nature, ranging from brownies and goblins to nixies and ogres, but just like in any other book about the fair folk, they were also tricksy, mysterious and of course, dangerous. As I moved into my teenage years, fairy stories soon began to lose their appeal in favour of vampires, angels, and werewolves. However, over the last few years the genre has had an epic resurgence in fantasy and, much like a lot of other people's, my interest has returned with a similar vengeance. So, recently I started thinking about what it is exactly that's so appealing about stories dealing with the fey these days, and here's what I came up with:
Magic
One of the best parts of fantasy is magic and it's something that features pretty much constantly in fey stories. It's most common purpose is  reinforcing a hierarchy – separating the all-powerful rulers from the ruled or, more commonly, the annoying antagonist character that needs to get their butt kicked from our central characters. Magic in fey stories is also often a court identifier and shows just how rooted a fairy character's court is in their personality. In Melissa Marr's Wicked Lovely series, Summer King Keenan isn't just the ruler of the Summer Court, he literally exudes sunlight and warmth. And we wonder why fey are usually arrogant asses…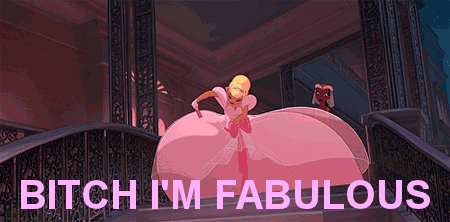 Magic's great at spicing up conflict situations. I mean, reading about Aelin kicking ass in the Throne of Glass books is pretty awesome but assassin abilities plus fey magic? Now you're talking. Fairy magic also acts as a great plot device in regards to coming of age or transformation stories, particularly where it's somehow bestowed upon someone who used to be human (or at least thought they were) and now has to learn how to use it. Eventually they accept themselves, develop as a person and progress on their path towards bad-assery, as we find with Laurel in Wings and Feyre in A Court of Mist and Fury.
Truth Telling & Two-Sidedness
A fascinating component of fairy lore is the idea that the fey are incapable of lying. Yet, because of this they're exceptionally good at telling half-truths and using the truth to manipulate situations to their advantage. Just look at the scene introducing the fairy queen in Cassandra Clare's City of Ashes – one conversation, a little bit of honesty, and suddenly everything's topsy-turvy in our characters' relationships.  I love this trope because it forces you and the characters to read between the lines of what's being said and creates the perfect circumstances for a plot twist or betrayal.
…Or a reverse betrayal as the case is in Margaret Rogerson's An Enchantment of Ravens.
This idea feeds into the fairy nature of being two-faced. While the fey are outwardly very beautiful and seem to delight in light-hearted things like games, music, dance and food, underneath it all there's a compelling darkness and twisted cruelty. This provides such a great opportunity for characters to rise above all of that in order to serve as interesting protagonists. Yet, it also allows for some pretty terrible villains, acting out of a desire for power or simply their own amusement (like the asshole fairies in Black's The Cruel Prince).
Immortality & Beauty
Okay, let's be honest, it's rare to find fairy based stories that don't involve a romantic component and if there's romance going on, you can bet that the characters involved will be damn attractive.
And fairies are just that. They're athletic, beautiful (often almost verging on too much so), experienced in the ways of the world, and will likely stay that way forever – that is unless someone decides to physically attack them. Essentially, there's the attractive elements found in the vampire genre minus the creepy, well, dead issue. Listening to every human character go on and on about how amazing looking fey characters are in comparison to themselves does get a bit old but hey, a reader needs someone swoon worthy once in a while, even if they can be kind of a sucky person on occasion (e.g. Prince Cardan from The Cruel Prince, Dorian from Dark Swan, or Kiaran from The Falconer)
Courts & Conflict
Another very common feature of fey based stories these days is to follow elements of traditional fairy lore by dividing the population up into different courts. This is usually based on seasons, times of day or whether they're feeling particularly Seelie or not (haha…okay, bad joke. I'll see myself out.) It's a structure used in Julie Kagawa's Iron Fey series, Richelle Mead's Dark Swan books, and Sarah J. Maas's A Court of Thorns and Roses series, just to name a few. And why? Because it's a perfect driver for conflict. These courts don't just differ in name, but also in culture, attitudes and temperament. Then again, it doesn't help that fey kingdoms often resemble modern-era Europe in their desire for power and tendency to prey on the weak. Plus, anyone who lives as long as fairies do is bound to build up some serious grudges over the years. If it were me, I'd start screwing with people just to alleviate the mind numbing boredom of immortality…
Fairy courts also provide opportunities for alliances and political intrigue, and at times even all-out war. The fun part is watching them try to interact with one another with sometimes awful or hilarious results. See A Court of Wings and Ruin for an entertaining example. Essentially, Me:
Are you a fan of fey related books? If so, why and what are some of your favourites?