No, it's not Tuesday but with the end of the year finally here, it's time to start wrapping up on all the books I read in 2018. For this reason, here I am, counting down my favourite reads of the year. I am terrible when it comes to comparing and ranking things which is why my top tens are never ordered. Yet, this time around I'm actually going to try and do a proper countdown all the way up to my favourite read of the year. Can you hear me hyperventilating already? The pressure is intense, man. PANIC. To put it into perspective, I've read 89 books this year (I'm going to try my best to crack the big 9-0 before the year ends *crosses fingers & toes*) and have to pick TEN. JUST TEN.
So, here they are, in order, my 10 favourite reads of 2018:
10. THE CRUEL PRINCE – HOLLY BLACK | Review
Let's kick things off with a majorly hyped book. The Cruel Prince has some big flaws – lacking world building, slow pacing for the first half of the novel, a lot of unlikeable or eh characters, and am I completely addicted anyway for some inexplicable reason? Oh…..yes. The backstabbing, murder, political machinations, toxic romance, shades of grey characters, dark and twisty writing – I'm kind of in love with it all in an almost guilty pleasure kind of way. The second half of this book and especially the ending is just so addictive and exciting that I'm practically itching to get my hands on The Wicked King. It's my most anticipated 2019 release, easy.
9. The HATE U GIVE – ANGIE THOMAS | Review
A lot of people are going to wonder why this one is so low on my list so let me explain. The Hate U Give is fantastic. No, really, the fact that this is an author debut is insane. It's wonderfully written, the characters are rich and very well developed, and the story itself is topical, emotional and impactful. I admire THUG for all of these reasons and recommend that everyone read it at least once to better understand privilege, racism, and the importance of standing up for what is right. However, at the same time, it's not something I would ever see myself re-reading or a book I could say I "loved" or was completely transfixed by, which is why it sits at number nine.
8. TO ALL THE BOYS I'VE LOVED BEFORE – JENNY HAN | Review
This is another hyped up and somewhat flawed read which for some reason I couldn't help gobbling up like an all-you-can-eat buffet complete with a chocolate fountain at the dessert table. To All the Boys is the fluffy, adorable, and sweet YA contemporary I didn't even know I needed that would be able to make me smile even on an absolutely terrible day. Sure, it's predictable, the plot is a little silly, and the ending is incomplete (to put it mildly), but it's not meant to be a heavy read and I had such a wonderful time reading it that I immediately tracked down and read books two and three. Also, the fact that it features a mixed race protagonist is great. Basically just LJ x Peter K forever.
7. WARCROSS – MARIE LU
Warcross was my very first introduction to Marie Lu and what a fabulous one at that. I raced through this book like crazy, ridiculously keen for answers to all the story's big plot questions. The warcross matches themselves were so much fun and a feast for the imagination – it's basically virtual reality capture the flag on speed. The characters in Warcross were also really well done too, especially the MC, Emika, who became one of my favourite characters of 2018 (well, if we ignore Wildcard *cough*). She's smart, talented, and pretty kick ass. I may not have been that keen on one of the major twists of the book but that didn't stop me desperately craving book two the minute I finished it. I'll definitely be checking out more of Marie's books in future after the fun time I had with this one.
6. SADIE – COURTNEY SUMMERS | Review
Sadie was not a light read by any means – murder, child sexual abuse, loss, poverty – but from the get go I was hooked. There's just something about this dark, little book which grabbed me and wouldn't let go. The writing and pacing are so perfectly done with the divide between first person and podcast transcripts. Sadie, herself, was both strong and vulnerable, and I wanted nothing more than to protect her from the world's evils on her journey toward revenge. The ending of this one will be gnawing at me for a long time to come.
5. THE SONG OF ACHILLES – MADELINE MILLER | Review
I'd heard amazing things about this book for ages before finally reading it, and people weren't wrong. This was the book that reminded me just how much I love history. It's the perfect blend of mythology, magic, war, romance, and emotional trauma wrapped up in one innocent looking, book shaped package. Miller's attention to detail is phenomenal and blended with her straightforward writing style, immerses you without ever feeling overwhelming. The characters are beautifully developed, both good and bad, and even though the story is an old one, Miller tells it in an emotional and impactful way that really does manage to hit you hard in the feels. The perfect reminder that I need to branch outside of YA more often.
4. SIMON VS THE HOMO SAPIENS AGENDA – BECKY ALBERTALLI | Review
As if this wouldn't make the list. It feels like so long ago that I read Simon. I mean, it kind of is a long time ago as it was one of the first books I read in 2018. At the time, Simon was the latest in my attempts to branch into the YA contemporary genre and it's probably what encouraged me to read so many of these kinds of books this year. This book made me feel so happy, so good about the world at the end of it, that I just couldn't wait to write a review. Honestly, I believe Simon could win over even the most cynical of readers. There's great LGBTI representation, the writing itself is actually laugh out loud (or in my case, snort) funny, and it really does take you on an emotional rollercoaster of ups and downs. If you're in a reading slump, this is the novel cure for you.
3. SCYTHE – NEAL SHUSTERMAN | Review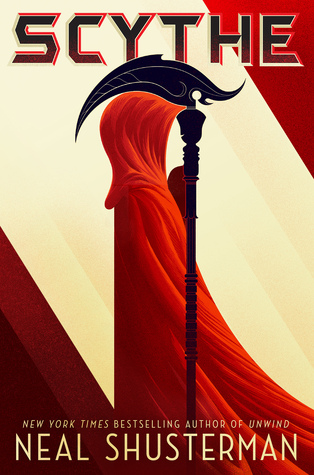 I waited ages to get my hands on this book, meaning the expectations were very high because of all the positive reviews I'd seen during that period. To my relief, it wasn't a let down in the slightest, mostly because Shusterman's world is wonderfully original and fantastically constructed. I sucked up every detail like a ginormous sponge. The concept is compelling, a little crazy, somewhat terrifying, and perfectly executed even with the slower pace of the plot. The characters themselves are likeable and layered, and I really enjoyed reading through their arcs.  Also, a big plus, the romantic subplots are properly developed and don't take over the main storyline. Simply put, I loved this book (and the sequel, too!).
2. GOLDEN SON & MORNING STAR (RED RISING 2# & 3#) – PIERCE BROWN | Review
Yes, this is two books but both of them have to be on this list and I feel weird about giving them separate slots so here they are, bundled together. This series gave me serious life at the start of 2018. My god, this is sci-fi at its best. I don't even know where to start. Once they got going, and they really, really do, I could barely put them down until I finished. The story is so full of action, twists and turns, and backstabbing/plotting, it's phenomenal. The characters are memorable, complex, have a wonderful dynamic, and when things go wrong for them, it really plays with your emotions. The other star of this series is Brown's world building, or should I say 'universe building', which is just so damn good. The scale of it all is crazy. I will definitely be rereading these at some point.
And that brings us to my final pick of the year, my favourite read, which was…
….
…
Are you ready?
…
…
1. THE SEVEN HUSBANDS OF EVELYN HUGO – TAYLOR JENKINS REID | Review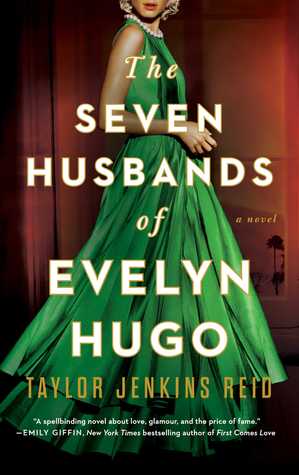 Ta dah! Evelyn Hugo is my number one read for 2018. Not that it should be a big surprise to anyone who's read my review. I knew this book would be magic from the very beginning. I just had that feeling, you know the one, and I was right. Honestly guys, I love this book. Adore it. It's actually joined The Time Traveller's Wife as one of my favourite books of all time. The characters in this story are so real and multifaceted, the love and care Reid gives them simply jumps off the page. This is especially so for Evelyn, herself, with all her imperfections. The LBGTI representation is fantastic, particularly with regards to the historical context. Honestly, I could sit here forever and talk about all the reasons I love this book and we wouldn't even scrape the surface. The writing, structure, heartbreaking romance, old Hollywood setting, ah! It's so good. Read it, read it, read it.
SPECIAL MENTIONS:
*Exhales* Made it! That wasn't so hard was it? I'm kidding. That was agony. I'll probably think about this list for the next week agonising about what I coulda, shoulda, woulda done. But hey, sometimes you just have to pick and stick with it.
What were your favourite reads of 2018? And what's the last book you plan to read for the year?