Welcome to another edition of WWW Wednesday in which we answer the big bookworm questions of the week – 1) what have you just finished reading, 2) what are you currently reading, and 3) which lucky book is making it's way off your TBR and into your hot little hands next?
99 Percent Mine – Sally Thorne | GR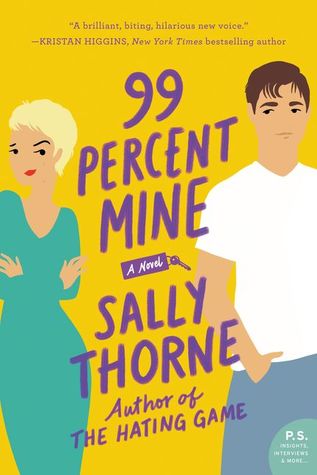 Sally's debut, The Hating Game, may have had its flaws, but it was still a pretty fun read and the same goes for 99 Percent Mine. I liked that the protagonist, Darcy, was confident and a little wild, but also slightly messed up. The set up itself is cute – Tom, the childhood friend, renovating Darcy's grandmother's house – and I also really enjoyed the fun banter between Darcy and Tom. Darcy's shamelessly flirtatious and forward, and Tom's kind of awkward. However, the book does seem to suffer from a few of the same issues I had with The Hating Game – the annoying macho/alpha maleness that occasionally pops out in Tom (which doesn't seem to fit with the rest of his personality) and the fact that there's very little actual plot. Also, the climax is a bit 'what the…?' because it's just such a non-entity, as in, why is this causing so much melodrama? Otherwise, it's enjoyably fluffy chick-lit.
City of Glass (The Mortal Instruments 3#) – Cassandra Clare | GR
I told you guys I would continue my re-read, I told ya! And here I finally am (about two years after my re-read of books one and two, but moving right along…). Unlike City of Bones and City of Ashes which were slightly less impressive than my 15-year-old self thought they were, City of Glass is surprisingly just as good as I remember. Sure, some of the drama is a little frustrating when you already have all the answers to the story's big twists, but the pacing in this one is spot on and the side characters are given more time in the spotlight. It's just so much better! I should enjoy it while it lasts because City of Fallen Angels is next and, lord help me, the struggle will be real.
American Panda – Gloria Chao | GR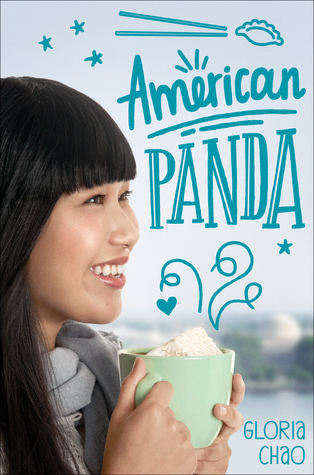 I'm kind of cheating a bit here because I've technically already started this, but as I'm only a couple of pages in, I feel it's okay to classify it as 'Up Next'. I've heard a lot of good things about this sweet, Asian rep, YA contemporary. I love the fact that it has a university setting, it's an own voices novel, it has more to the plot than just the romance, and that it generally seems adorable. Even after a few pages, I can tell it's going to be funny and that I'm going to fall in love with Mei. I usually read a lot of books by white American authors about white American characters, and I think it's important for me to try and read a bit more diversely. I'm so keen to get properly stuck into this.
---
What's the situation with your reading at the moment? Current read, just finished and up next?
WWW Wednesday is hosted by Sam at Taking on a World of Words.