For something a little fun, or stressful depending on how you look at it, today I'm looking at things related to books that drive me nuts. Things that make me want to scream in frustration or just sit down and cry. All the normal stuff and…the somewhat er, crazy stuff. This post will be focusing on external things rather internal things like characters, plot, etc. Warning, this post will be full of rage, caps, sound effects and, just because I can, Gilmore Girls Gifs.
Different Book Sizes or Cover Designs in a Series
Now, I know I'm not alone on this one. I'm one of those people that likes to shelve books from the same author and series next to each other. I also happen to like my bookshelves to be visually pleasing and usually that means separating things out based on size too, if I can. But HOW am I supposed to do THAT when publishers decide mid series to randomly change the size or design of the next book from what's come before? Gosh, I can't even describe the nightmare that is my copies of The Ember Quartet – one big, one small and then one with a completely new cover design. Please, for all the bookcase neat freaks out there, do us this service and just keep the damn thing consistent. I'm legit afraid by the time I start reading The Dark Artifices that copies of Lord of Shadows in matching height to my Lady Midnight will have disappeared off the face of the Earth. The struggle is real.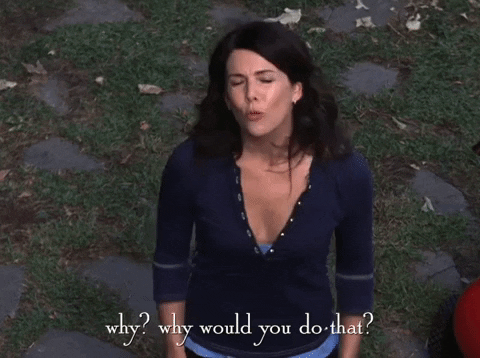 Borrowers Who Don't Return Books For Ages
Why you gotta do this to a girl? I have lovingly given you the fruit of my bookcase, my baby (let's face it, they're all my babies) and this is how you repay me? Also, let me just say, it's guaranteed that the minute you borrow that book and start reading it, I'll remember how awesome it is and want to do a reread. But oh wait, I CAN'T. The whole point of this lending thing is that we can talk about it after you read it. So, hurry up!
Cracked Spines
I think a little bit of my soul shrivels up and dies each time I feel a beautiful spine crack down the middle as I'm reading. Or even worse, when it cracks multiple times. *cries*. I don't know what it is, some spines are built to last being run over by a truck while others fail at the slightest pull back of the cover (I barely touched it, I swear!). It just looks so awful and worse still, that's the part which faces out of the bookcase for everyone to see. Argggggg.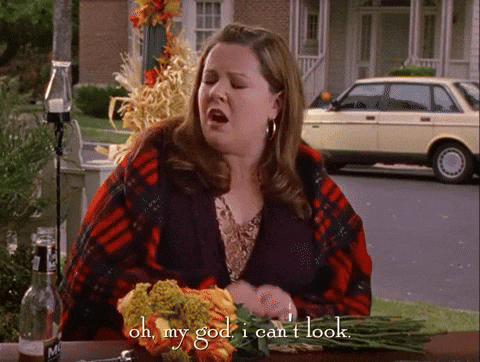 Folded Corners, Not Bookmarks
Need I say more? There's a special place for people who fold down book pages to mark their spot. If you're one of these people, STOP. Every time you fold a page, a cuddly animal dies. I swear. You're also breaking my heart. Bookmarks are gloriously pretty. Buy one. Pleaseeeeeeee.
Stickers That Leave Residue
I feel the rage building. God I hate it when I buy a book and the store has stuck a big price or promotional sticker across the cover which is virtually impossible to get off cleanly. I'm still working on finding the perfect way to get rid of the icky residue that never seems to budge no matter how hard you scratch or rub. My poor copy of Fangirl has suffered many attempts to no end.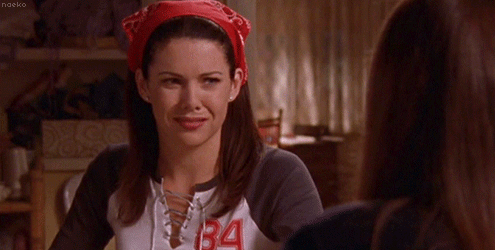 Printed Stickers
What's worse than stickers that don't remove cleanly? Stickers that don't remove at all! There's nothing like that moment when you go to remove a sticker only to realise, NO, it's been printed on the cover. Like, why for the love of all that's good and holy do publishers do this? Did I really need a permanent sticker to tell me that To Kill a Kingdom would be great if I love Leigh Bardugo or Sarah J Maas. Hell No. Did I need a printed sticker to tell me that Slayer is set in the world of Buffy the Vampire Slayer when it's already in text on the cover? OF COURSE NOT. *shrieks unintelligibly*
Delayed Release Dates
Okay, the logical part of my brain knows there's usually a good reason for this but the crazy fan part of my brain doesn't listen to that part when this happens. Picture this, you've been desperately waiting ages for an author to release the next book in one of your absolute favourite series. There's only a few more months to go, you've almost made it, the end is in sight…until, the announcement. It's been postponed and not just a couple of weeks. Cue massive tantrum and depressive spiral. The things we booklovers suffer through…
Interruptions During Great/Long Awaited Book Scenes
Okay, look, I love you and all, but can you not see that I am reading and do not want to have a conversation right now? *person starts talking* Well…clearly not. There are few bookish pains worse than getting to a moment in your novel you've been really looking forward to or where things are happening big time only for someone to come along and interrupt you. Way to break the flow, buddy. Back away slowly before I attack you.
Movie Poster Cover Take Overs
Have you ever noticed that right around the time an adaptation comes out, suddenly the only covers you can find for a book in store are the poster versions? What if I don't want your movie cover cover? HUH?! What if the adaptation is garbage and I'm stuck remembering that every time I pick it up? WHAT THEN? Noooooo, thank you. But then again, I think I'm also just one of those weird purists who really wants the book cover for the book. You have no idea how long it took me to see a copy of The Help without the film cover after the adaptation was released, and that's actually a movie I really love! Life's hard being a cover snob, I tell ya.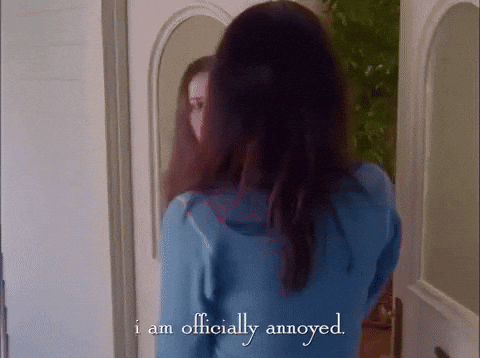 Ugly Book Covers
So, you had the chance to do something beautifully eye catching that (a) people would irresistibly pick up at the bookstore, (b) want to take photos of and (c) would not be embarrassed to be seen reading on public transport. Instead…this is what we've ended up with. I hate it when great books are stuck with ridiculously ugly covers. Half the time it looks like pure laziness and the other half, I have to sit there and wonder how the hell multiple people at a publisher ever thought that that looked good. Now I'm stuck carting around this atrocity to the eye.
*Takes calming breathes* Okay, I think that's enough bookish raging for the moment. Any more and I'll do a Veruca Salt down the bad egg chute. It won't be pretty.
Let's Talk! What bookish related things drive you absolutely crazy?