That's right, it's time for EVEN MORE bookish, reading and author related facts. But why, you ask. Well, why not? And because you can never have enough fun facts about books and reading! So, let's continue to expand your (and my) superior trivia knowledge, shall we?
Bookish & Reading Facts
1. there's a precise word for 'someone who reads in bed'
That's right! The term is a 'Librocubicularist'. Try saying that mouthful three times fast.
2. Reading is good for both mental and physical health
Although, I'm sure you were already aware of this. The University of Sussex conducted a study in 2009 that showed reading can reduce stress levels by up to 68%, which is even better than listening to music, taking a walk or having a cup of tea. Apparently it eases muscle tension and lowers your heart rate.
3. The World's Oldest (Operating) bookstore is located in Lisbon, Portugal.
It's called the 'Livraria Bertrand' and was founded by two French brothers in 1732!! When you buy a book there, the staff will ask if you want a stamp in it stating that you bought it at the world's oldest bookstore. The books stocked are mostly in Portuguese but they do have a small English language section.
Bonus: Up until 2014, when it closed, the largest bookstore in the world by floor area was the Barnes and Noble flagship store on 5th Avenue in New York City. It covered 54,250 square feet and had 12.87 miles of shelving.
4. The original printing press was built in Germany by a man named Johannes Gutenberg and the first book he printed was The Gutenberg Bible.
It's one of the rarest books in the world. Back in the 1970s, a copy was sold by a New York book dealer to a German museum for $1.8M. Again, note to self, do not get into rare book collecting.
5. Books actually do have a "smelL" which becomes more potent as they age
Ever wondered about the book smell we love so much? Well, it's caused by a breakdown of two of the chemical components of paper – lignin and cellulose. The by-products of this process create a mixture of almond, vanilla, floral, and general sweet scents.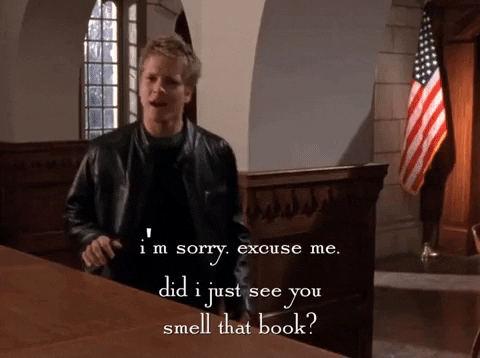 6. Scientists can use this scent to determine a book's age
By looking at the breakdown of these compounds, historians are able to use a process called material degradomics to determine the age of a book. Science is cool, guys.
7. The Romance Genre is a Massive Money Maker
Romance as a genre is often disregarded but you might be surprised to know that romance makes up over 1/3 of mass-market paperbacks sold. It's a billion dollar industry and actually makes more money than several other genres combined. I'll admit, I contribute to this.
8. Edgar Allan Poe's The Murders in the Rue Morgue is credited as being the first ever 'locked-door mystery'
However, if you go back a LONG way, it might actually be Greek historian Herodotus's account from the 5th century BC of a robber whose headless body was found in a sealed stone chamber with only one guarded exit. Creepy.
9. in 2014, Amazon released a list of the most highlighted e-book passages and 19 of the top 25 were from The Hunger Games trilogy by Suzanne Collins.
The most popular was the line, "Because sometimes things happen to people and they're not equipped to deal with them". People were obviously feeling very bleak at that point in time.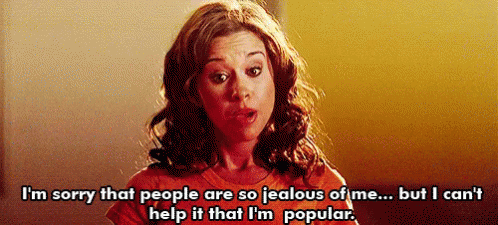 Author Facts
10. Stieg Larsson got the idea for his The Girl with the Dragon Tattoo lead, Lisbeth Salander, by imagining what Pippi Longstocking would have been like as an adult.
Even the nameplate for one of Lisbeth's apartments is an allusion to Pippi's house Villa Villekulla. I'm sorry, but what??
11. Truman Capote was REALLY superstitious.
He wouldn't start or finish a book on a Friday, allow more than 3 cigarette butts in an ash tray, stay in hotel rooms with unlucky numbers, call phone numbers that added up to unlucky numbers, or fly on a plane with more than two nuns on board. He always needed to write lying down and frequently carried a security blanket with him. However, some of these things might be due to the fact that he suffered from obsessive compulsive disorder.
12. Charles Dickens had a fascination with morgues and dead bodies
He was in the habit of visiting the Paris Morgue, even on holidays like Christmas and New Years. He referred to the morgue as 'an old acquaintance'. Morbid, but whatever floats your boat I guess?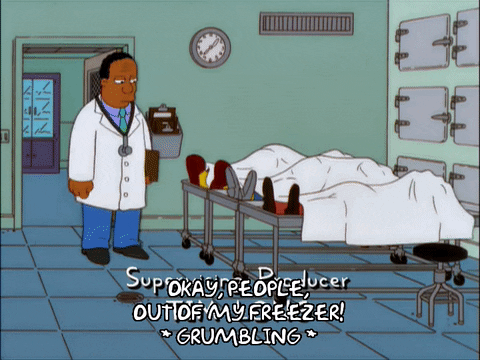 13. Jim Butcher's Codex Alera series was created because of a challenge of sorts from a member of an online writers' workshop.
The man claimed Jim couldn't write a good story based on a lame idea. He disagreed and said he'd do it based on any two lame ideas of the guy's choosing. They were "Lost Roman Legion", and "Pokémon". And what do you know, the average Goodreads rating for book one, The Furies of Calderon, is over 4 stars.
14. Roald Dahl used to write his books in a small shed at the bottom of his garden.
He would sit in an cosy, old armchair with a pencil and a red book (apparently he never learned to type) for around 4 hours every day. That's some serious dedication.
BONUS – Did you know that originally James and the Giant Peach was going to be about a giant cherry? It was changed because a peach was supposedly 'prettier, bigger and squishier'. So weird.
15. Toni Morrison began working on her first novel while she was at university but it wasn't published until she was 39 years old
She went on to win a Pulitzer prize, be awarded the US Presidential Medal of Freedom, and become the first African-American woman to ever win the Nobel Prize in literature . If that isn't reason to never give up on your dreams, I don't know what is.
16. Marissa Meyer wrote her The Lunar Chronicles novella, Fairest, in just 9 days!
Originally it was going to be a short promotional story but ended up growing and developing so much beyond this that it was published as its own novella. I mean, I already knew that Meyer drafted the first 3 books in the series as part of different NaNoWriMos but this is crazy impressive!
BONUS: Meyer drew influence for the series from things like Star Wars and Sailor Moon. No wonder it's so much fun.
---
How many of these facts did you already know about? Probably more than me, let's be honest. Still, I hope you picked up one or two new things to use during super boring conversations.
Missed the first two posts full of bookish and author related facts? You can find them here & here.