Yes, I realise it's already about a week into February and therefore, probably a little late for discussing goals for 2019 but I'm lazy, okay? Let me live my procrastinating, couch potato, I'll-do-it-tomorrow best life. Looking back on 2018, there are a few things I'd like to do differently and achieve this year.
1#: Read 80 Books
Last year I set my original reading goal at 50 books. This then became 70, later 80, and then 85, only for me to finish on 90. No one was more shocked than me. Now that I have a much better understanding of my reading pace based on my current lifestyle, I think I've picked a good goal to aim for. Reachable, hopefully without the need for any bizarre last-minute cramming like I did in 2018, and something that'll allow me to achieve some of my other goals.
2# More Re-Reads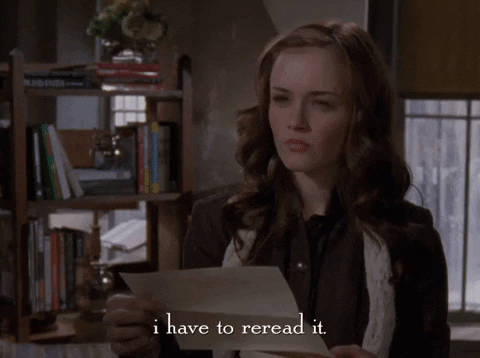 Back in the good old days, I used to do a little something called 're-reading'. What's that, you ask? Well, it involves reading a book you enjoyed for a second, or maybe even third, time. Shocking, I know. In the last few years, I've gotten so caught up in constantly trying to read new (or new to me) books that existing favourites have been severely neglected. I miss spending time with familiar characters, returning to beloved worlds, and picking up on new details in great stories. In my rush to get through my growing TBR, I've also often skipped re-reading books for lack of time ahead of tackling a new sequel, even though I've forgotten a whole bunch of important plot/character details. As a result, I've not enjoyed them as much as I should or would have if I 'd just done the re-read. This year, I'll make the time for it.
3# Be Less Afraid of Big Books
As my reading goals and TBR have gotten bigger, so has my fear of tackling chunky books. There used to be a time where I'd happily race through a 1,000-page Outlander book or instalment of A Song of Ice and Fire. These days, I see a book over 450 pages and the first thing my brain does is PANIC. However, if there's something my recent read of The Poppy War has taught me, it's that if a big book is a good book, it'll feel like no time at all, and if it isn't a good book, you can always DNF. There are some amazing looking novels out there such as City of Brass or The Name of the Wind that I've been putting off for ages purely because of length. This year I want to change that attitude. I'll look at the blurb of the story and if I want to read it, I'll do it. Big books don't have to be scary.
4# Try an Audiobook
Confession, I have never tried listening to an audiobook. Weird, right? It's just never been something I've felt the need to do. These days though, I've been trying to think of ways to motivate myself to go out for walks or entertain myself while doing tedious things, and an audiobook feels like a great solution. Now I just need to find one with a good narrator, and of a book I both haven't read and want to read.
5# Write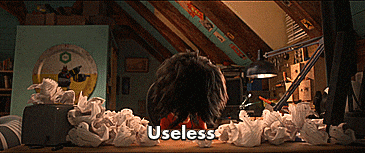 It sounds so simple but it feels so hard! After trying NaNoWriMo for the first time in 2017 and actually finishing, 2018 was a dud year creatively. Early on, I tried to keep working on my draft but quickly found myself tied up in plot holes. This led to a lack of direction and eventually killed all motivation to write. Since then, I've had snippets of ideas which have never really grown into what they need to be, but then again, I haven't really sat down and tried to work them through either. This year I want to plan and I want to write. Something, anything! I just need to get off my butt and do it (even if it's bad) because it's the only way I'll push through this block of a fog that seems to have permanently settled over me.
6# Reduce my Purchased TBR
This one's pretty self-explanatory and I'm pretty sure has been on every bookworm's goal list since the end of time. I made good progress in November and December last year by successfully adhering to a book ban. I ended up finishing the year with only about 12 physical books on my TBR! Considering only a few months before I'd been on about 28, this was a big win. In 2019 I want to keep the momentum going and get it down to, dare I say it, 8.
Six goals. Doesn't seem too hard, right? I think I've got this. Go, Ashley, go! I mean, I hope I've got this…
Err…oh dear.
What are your bookish, blogging, reading, writing related goals for 2019?
Also, got any audiobook suggestions for my first adventure into audible? Help a girl out!