If you're looking for a badass female character, it's hard to go past the amazingness that is Diana Prince, aka. WONDER WOMAN. She's strong, brave, looks fantastic in red boots, can use a whip like it's nobody's business, and has the kindest heart. What more can you ask for? I mean, look at her:

Ultimate girl crush.
For this reason I was so excited to get my hands on Wonder Woman: Warbringer. I mean Diana and Leigh Bardugo? Now that's match up! Which is why I eagerly bought the book and then tore into it like 30 seconds later.
Kidding.
I put it on my shelf and didn't pick it up again for about six months.
Yep, sounds completely logical to me too.
Moving along, I have read it now! *Dances* So here's the gist physicist:
WW:W, much like the 2017 film, is a Diana origin story. In this book Diana is seventeen, living her life on Thermiskyra, and is constantly reminded that she is not in fact a true Amazon. In typical hero fashion, she's keen to get out into the world, quest it up and prove her bad-ass ness (okay, fine, it might be her heroic-ness).
Enter Alia, a teen from New York City on holiday with some friends when her boat explodes right near the Amazonians' border. Just like in the movie, except replace Steve with Alia, Diana dives into the sea and rescues her. Except, major problem: Alia is a Warbringer, a descendant of Helen of Troy and part of a blood line that causes immense conflict to break out in the world whenever one of them comes of age. Guess who'll be having the right numbered birthday soon?
In other words, it's QUEST TIME. Diana sets out with Alia, and several others, in search of a mystical spring in Greece in the hopes of curing Alia of her warbringerness before the next moon cycle. As you can imagine, hijinks ensue.
Why You Should Read This Book:
Shield Sisters
"Sister in battle," murmured Diana, "I am shield and blade to you."
"And friend."
"And always your friend."
The friendship in this book, guys. The FRIENDSHIP. It's lovely to see and so empowering! The central women in the novel are all well developed and very different from one another. They have each other's backs whilst still recognising the ability of the others to take care of themselves. They encourage each other to believe in themselves and to go outside their comfort zones, but most importantly, they trust in each other's decisions.
As with any book of this kind, we get the big moments, the physical displays of friendship, but the best moments are the quieter ones – the conversations between Diana, Alia and Nim which showcase their hopes, fears and sadness.
Boredom? Nah.
Something Leigh really gets right with this book is that it's constantly moving. It might not always be in a way you'd like or be guns blazing and car chases (okay, maybe in the second half it is) but there's a sense of direction and progress right from the beginning. The action picks up in the second half – army dudes, epic plane escapes, god possessions and big fight sequences – but still allows for some nice character development and sweet moments between our heroes.
All Shapes and Sizes…And Ethnicities, and Sexualities, and everything really!
This book is a diversity dream. There's a little bit of everything thrown in with this cast of characters and it creates a wonderful dynamic. Plus, Leigh doesn't shy away from commentary on important topics like racism, body image, and growing up LBQTI. For example, there's a scene in which Alia and Diana are in Target, Alia with missing shoes. She explains to Diana the necessity of getting in and out quickly because she's bound to be targeted for a theft check based on her colour. Like, man, what can I even say to that?
Leigh, I ❤️ You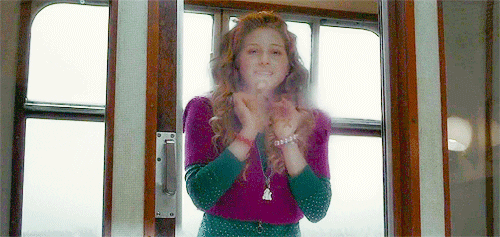 Something that rarely ever ceases to shine is Leigh's writing. Her descriptions aren't overdone, and character internalisation is balanced well against occurring events. Her dialogue is smooth and always seems to achieve the right tone, whether that be dramatic or amusing, without feeling forced. Also important in a book like this, Leigh's conflict scenes are well written and very easy to follow. It's not hard to see why she's so popular amongst YA readers (myself included!).
Why you Might Want to Skip It
The Darkling, This Villain Ain't
For most of WW:W there isn't really an antagonist we can point to as being a major bad guy. Sure, there are elements that pose challenges for our heroes but overall there's no clear cut individual or body (which is something I think the book could have benefited from).
That is, until the climax of the novel.
And let's just say, I wasn't mighty impressed with the antagonist or their motivations.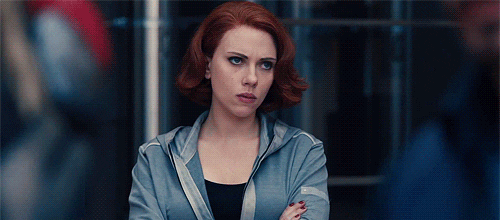 To be blunt, they felt a bit ridiculous. I actually didn't predict the twist but despite the impact it should have had, I couldn't muster the energy to care, likely because I wasn't too interested in this particular character. I kind of just sat there going, really mate? Really? However, points for a satisfying defeat of said individual using both Diana's smarts and strength.
Modern Setting
This is more a personal preference. In the comics, Diana's story begins in a WWII setting and in the film, it's WWI. WW:W is set in the modern world and for some reason I'm a little sad at the loss of a historical setting. I know, the contemporary setting was crucial to a lot of Leigh's story and the issues she addressed, but somehow Diana riding the subway just doesn't have the same appeal as us joining her in the wonder of discovering wartime London.
Silly Story Elements
While Leigh is good, she isn't infallible. There were a few small elements of WW:W that came up on occasion which broke the flow of the book slightly by coming off cartoonish. The villain aside, the prime example was Leigh's use of the war based gods, with their random appearances often feeling pointless and silly. I mean, possessions followed by some cackling and taunting? Um…nope.
Diana, is that You?
As I mentioned earlier, Diana is a great character. So, one of my main issues with this book is that for large chunks of it, Diana's character felt a little…flat, as though it could have been any unmemorable YA protagonist filling her shoes. Yes, it's an origin story and I know Diana isn't Wonder Woman yet, but I still expected more of a spark in her character. There were moments where I felt as if she simply faded into the background or I forgot completely who she was supposed to be. However, in Leigh's defence, this improved in the second half and, thank goodness, righted completely by the time the climax kicked into gear.
I enjoyed Leigh's take on Diana and whilst I think there could have been a few improvements, I'd recommend it to anyone who's a fan of Wonder Woman or looking for a fun read with some great, diverse characters.
My only problem: the end has left me with a craving for Bardugo's take on actual Wonder Woman. Damn, that ending is such a teaser!
3.5 Stars
What did you guys think of Wonder Woman: Warbringer?