As some of you may have seen, I recently completed the pancake book tag. Well, I have now discovered that there is in fact also a WAFFLE BOOK TAG (courtesy of Kat at Novels & Waffles). So I thought, why let the breakfast book tag train stop at pancakes when we can make this a sweet buffet of fluffy goodness? Exactly. Both Eleven and Nina Zenik would approve.
The Rules
Link back to Kat @ Novels & Waffles
Feel free to use Kat's adorable waffle graphics (and I shall, thanks Kat!) just make sure to credit her
Tag as few or as many people as you'd like to partake in the waffle-y goodness
Okay, grab your fork and some syrup, and let's get going!
---
As someone who isn't usually one for classic novels, I've got a limited pool to pick from on this one. In the end I've decided to go with good, old Pride & Prejudice by Jane Austen. While I do find it difficult to sift through the older style language and the wordy descriptions, as I do with classics in general, I actually like the characters (especially Elizabeth) and story in this one. It has some amusing dialogue and it's certainly enjoyable seeing Lizzie and Darcy slowly re-evaluate their opinions of one another. Plus, I'm always a sucker for a slow burn romance.
---
I heard the word wholesome and my mind immediately jumped to Simon vs the Homo Sapiens Agenda, because how could it not? I first read this book on a cruise through the pacific islands, the bulk of it by the pool, and it was an absolutely perfect fit – adorably sweet, funny, romantic, and light enough to get through in a short period of time. There's also the added bonus that it's virtually impossible not to have an enormous smile on your face for hours after finishing it.
---
I'm going to bypass my typical answer for this one, Harry Potter, and go with something different. In my teen years, like everyone else, I was completely obsessed with The Twilight Saga. Ga-ga for it. As I've gotten older I've definitely come to realise the problems with the series and the central relationship but still, reading it always takes me back to crazy, teenybopper Ashley. I can't help but feel extremely comforted by it. Weird, I know. I guess reading something about 100 times will do that to you…
---
Cress from the Lunar Chronicles by Marissa Meyer is the very definition of sweet. She's so freakin' adorable and naive and loveable that I can't help smiling whenever she's in a scene. Her getting excited about seeing a tree for the first time and calling everything she sees in the desert beautiful is ridiculously cute and endearing. I also love her interactions with Thorne because she's pretty much every reader of the series with how much she swoons for him.
---
I loved Letters to the Lost by Brigid Kemmerer but it was certainly an emotional ride for my poor heart. Sure, it has a happy ending, but we've got a roller coaster of feels to get there. Juliet's still dealing with her mother's death and trying to reintegrate into the world, Declan's got all this family baggage, anger and guilt, and then there's Rev's trauma, and it all just HURTS, OKAY? But it's also super cathartic, so at least there's that.
---
The Wicker King by K. Ancrum is certainly different. Honestly, I don't think I've ever read anything like this in terms of both content and presentation. It's dark and deep and takes an interesting look at mental illness and toxic relationships. Structurally it's broken down into very short chapters, sometimes only a page long, and visually the book uses photographs, handwritten notes and other inserts along with varying degrees of black ink around the page edges to supplement the story.
---
There are quite a few series that I've seen all the way through to the end but Vampire Academy by Richelle Mead is easily one of my favourites. I fell in love with these books, campy as they are, when I was in high school. At the time only three of them had been released and I anxiously waited out the remaining years as each of the remaining 3 came out. A butt-kicking heroine, funny dialogue, a fabulous friendship, some great romance, and a super entertaining plot – it's got everything I need, and vampires to boot.
---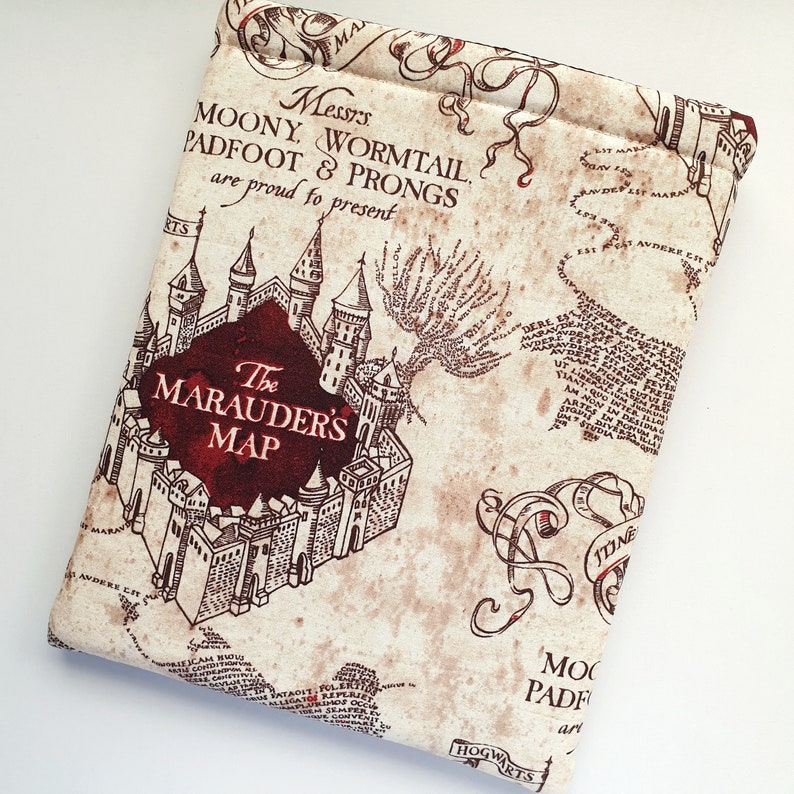 Hm, this is hard. While I love my Kindle and collection of wooden bookmarks, for practicality reasons I have to go with my booksleeve. I do most of my reading on the train and to do so I keep my books in my handbag. Before getting my sleeve, my books would end up scratched, bent, and sometimes even the coating on the covers would start to peel up. It's so much better being able to pop my books inside and know they'll be protected. Also, bonus points because my sleeve has a HP marauder's map design on the fabric.
---
We made it! And once again I'm left with an unbearable craving for sweet, fluffy breakfast food smothered in maple syrup or Nutella. Yum-yum. I've really got to stop doing this to myself…
Want to get in on the waffle and bookish fun? (Because, of course, you do). If so, I tag you!