It's been a while since I last did a Top 10 Tuesday post so I thought it was about time I dive back in. This week's topic is actually a non-bookish one for a change and relates to movies or TV. Like anyone, I love a good binge-worthy series – the ones that are so consuming you just have to watch the next episode, and the next, and the next, to find out what'll happen. You know it's good when you've watched so much that Netflix is checking whether it should play the next episode or not. TV tastes vary quite a lot so this is a hard list to create and still appeal to everyone. For that reason, here are ten shows that I, personally, binge-watched like a fiend (of which there are MANYYYYYY).
Gotta love a bit of 80s nostalgia. Stranger Things feels like if Spielberg and Stephen King had produced a TV baby. This is a binge watch for me every time I see it, especially since each season is only 8 episodes long. I love the characters (Dustin and STEVE!) and I'm a big fan of shows involving supernatural elements. For those few people who haven't seen it, Stranger Things is set in the small town of Hawkins, Indiana. After 12-year-old Will Buyers goes missing, Will's friends and family launch an investigation which suggests the explanation may be otherworldly in nature.
There's just something about twisted crime pieces that sucks me in. It's a mood, okay? Don't judge me. Mindhunter follows two FBI agents as they interview serial killers in an attempt to learn more about the way these individuals think in the hopes it will allow them to develop better profiling techniques. The acting is great and the show just has this gritty and dark atmosphere that's so addicting. It's also produced by director, David Fincher & actress, Charlize Theron. It's not an action-packed kind of show but if you're into slower, more subtle entertainment, it's a solid pick.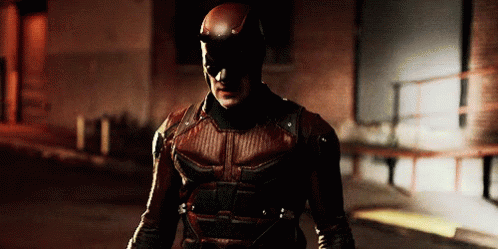 I had to include at least one Marvel show on the list. I really loved Jessica Jones's first season but because I'm behind on season 2, I've gone with Daredevil. The action sequences are amazing, the characters are well done, and Charlie Cox is some serious eye candy. A blind superhero who's not really blind is also a very cool concept. When the second season came out, only work was able to drag me away from my Netflix account.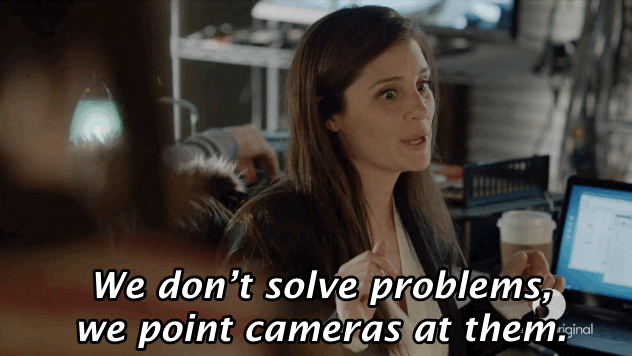 This one is a major guilty pleasure binge. I'll admit, I enjoy watching The Bachelor when it's on (however, the Australian version is a little less insane than the US) and Unreal was created by a former producer on the US Bachelor & Bachelorette. The show is set behind the scenes of a very similar fictional tv series called Everlasting in which we witness the antics on set and the absolute crazy lengths creators will go to in order to keep making high rating TV. It's got strong female leads and some of it is just hilarious (if a bit dark)
Yes, this is a controversial one but having seen the first season twice and the second season once, I've binge-watched each time. If you weren't already aware (where have you been??), the premise of the show is that following the suicide of student Hannah Baker, 13 cassette tapes she made are sent around to a group of people whom Hannah claims to be the reasons behind her decision to take her own life. I powered through season one because I had to know why Clay, the show's protagonist, was included on the tapes and even then, I needed to see how it'd end. It's a tough show to watch at times and definitely DO NOT if you have experienced depression or suicidal thoughts before. Otherwise, it's deeply emotional, well acted and has some nice underlying messages about how we treat others.
This show is so British, it hurts (in a good way, of course). It's a very quirky, dark-comedy – a little bit Wes Craven, a tad Quentin Tarantino, and massively odd, but it's also really funny and a hell of a ride. There's only one season so far (greenlit for a second) and it's 8 episodes long, perfect for binging. The show revolves around two teens –  angsty Alyssa, who wants to escape her home life, and James, who thinks himself a psychopath and is set on murdering Alyssa. The two decide to run away and end up on a road trip full of crazy stuff including a paedophile, exploding car, and petrol station attendant called Frodo. I wasn't sure how I felt at the start but it really does grow on you in a way you don't expect.
Another crime series. I don't watch many mass season crime shows these days, with every episode a different case. However, I do enjoy limited episode series with confined season long investigations. And because of the need to find out who did it and how, I tend to binge them. Broadchurch is a great watch. David Tenant (LOVE) and Olivia Coleman are absolutely fantastic and each of the three seasons is well written and fabulously filmed. The first season deals with the murder of an eleven-year-old boy and showcases the investigation, the impact the death has on his family, and the various personalities of people living in the small coast-side town.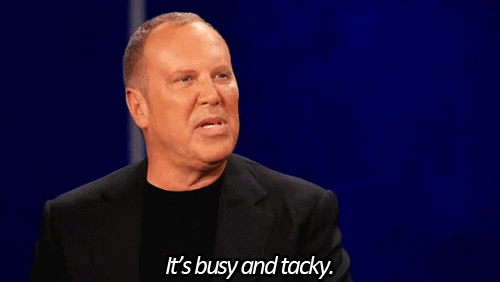 Oh, man. Now, this is guilty pleasure town. Netflix recently put a few older seasons of this up and I'm addicted. I will honestly sit for hours and just watch episode after episode of people frantically sewing clothes into the late hours of the morning and bitching about each other behind their backs. Reality tv at it's most mind-numbingly enjoyable.
BtVS is one of my favourite tv series of all time. Easy. I could watch this thing through 1000 times and still not be sick of it. Yes, it can be a little campy and the special effects are definitely on the dated side, but it's such a great show and one of Joss Whedon's best productions. The characters are wonderful and the show itself perfectly straddles action, horror and comedy with some romance thrown in. Watching Buffy and friends kick ass and save the world from vampires, demons and everything else creepy-crawly is one of the best ways to spend a night in.
While the revival is certainly questionable, the first five or so seasons of Gilmore Girls are one of my favourite things to binge. Every time I watch, I feel like I'm teen again, watching with my mum. It's such a comforting, heartwarming and fun show that never ceases to make me smile. Watching mother and daughter, Lorelai and Rory go about their lives and witnessing the crazy hijinks of the tiny town they live in is definitely my idea of bingeable entertainment. It's also funny and ridiculously quotable. Oy, with the poodles already!
What are your favourite TV shows to binge watch?