I honestly cannot believe there's only around a week left until Christmas. Mentally, I'm still back in like…July. But that's just 2020, isn't it? If you're like me and in need of a nudge to help find that Christmas spirit this year, here are 10 books bound to bring on some solid holiday vibes:
In a Holidaze – Christina Lauren
With how popular holiday romances are, expect to see a few in this post. In a Holidaze, follows Maelyn Jones whose life is a bit of a mess. The bright spark of her year has always been the holiday season spent at a cabin in Utah with her family and their friends, including Mae's long time crush Andrew. However, Mae's good mood quickly disappears upon finding out that Andrew's family will soon be selling the cabin. Things get worse when Andrew catches her hooking up with his brother, Theo. In desperation, Mae sends out a silent plea to the universe for help. The answer? A ground-hog day time loop which forces her to live through the trip over and over again. Now Mae will need to find a way to break free of her holiday purgatory and in the process figure out what will truly make her happy.
---
The Lion, the Witch & the Wardrobe (The Chronicles of Narnia 2#) – C. S. Lewis
It would be impossible to forget this British classic about four children entering a magical land through means of an upstairs wardrobe. Upon arriving in Narnia, the siblings discover that it is ruled over by the tyrannical White Witch whose powers keep it locked in an eternal winter but without Christmas. Yet, once the witch's powers begin to weaken and The Great Lion Aslan's (the true king) grow, the children are greeted by Father Christmas who gives them each gifts to assist in the uprising to free Narnia.
---
A Christmas Carol and Other Stories – Charles Dickens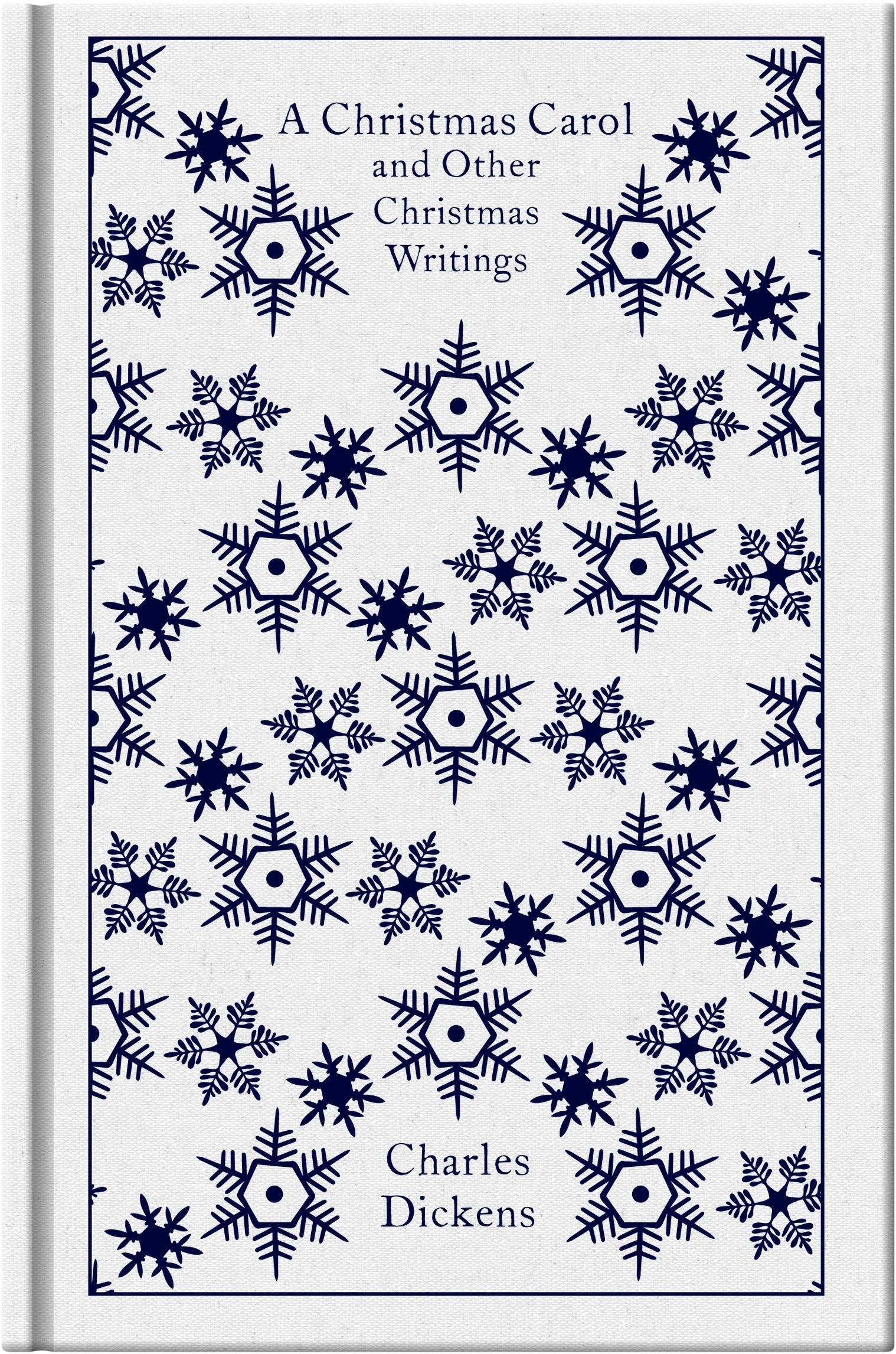 A Christmas literary classic which has remained popular since 1843. Even if you've never read A Christmas Carol, I'll bet that you still know the story or have seen it adapted in one form or another. It's the tale of stingy, miserable grump Ebenezer Scrooge who on Christmas Eve is visited by the ghosts of Christmas Past, Present and Yet to Come which encourage him to become a kinder, better man. As a story which promotes the idea of the Christmas spirit and importance of generosity, it's easy to see why it's a favourite at this time of the year.
---
Hercule Poirot's Christmas – Agatha Christie
Just like romances, crime books also frequently feature holiday settings because there's nothing like a bit of death to go with your pudding and presents. This mystery from the Queen of Crime features Detective Hercule Poirot trying to solve the murder of a wealthy patriarch. Simeon Lee is found dead after inviting each of his adult sons and their families home for Christmas with the intention of playing tricks on them. Clearly his plan backfired. This is classic Christie – an isolated location, set number of suspects each with a motive, a couple of red-herrings, and Poirot having to use his little grey cells to put it all together.
---
One Day in December – Josie Silver
Another romance, don't say I didn't warn you. One Day in December is about Laurie and Jack who lock eyes through a bus window on a snowy December day. It's love at first sight although the two never speak. Laurie spends ages looking for her bus boy but only finds him when he's introduced to her at a Christmas party as her roommate Sarah's new boyfriend. Cue 10 years of heartbreak and missed opportunities. While the story isn't limited to December, a lot of its bigger events tend to happen at Christmas time, making it a good pick for this time of the year if you can handle the emotions.
---
The Afterlife of Holly Chase – Cynthia Hand
For a twist on the traditional A Christmas Carol tale, The Afterlife of Holly Chase gives us the story of a girl named Holly who, unlike Scrooge, failed to change her ways after being visited by the Ghosts of Past, Present and Future. Now she's dead, frozen at the age of seventeen while her family and friends go on with their lives, and stuck working as the newest Ghost of Christmas Past. Five years later she's assigned a teenage boy whom she has a lot in common with. It's a light, kind of silly, fun, and feel-good read for the Christmas season.
---
Letters from Father Christmas – J RR Tolkien
As a kid, it's pretty common to write letters to Santa Claus. However, in Tolkien's household every year the children received a special letter from Father Christmas in return, detailing the many adventures of him and his friends at the North Pole. Pesky goblins, a polar bear who falls through a roof, wandering reindeer, Tolkien details it all in loving detail and beautiful calligraphy. This book collects each of the letters written over a period of 20 years and, one again, showcases Tolkien's creativity and attention to detail as well as his immense love for his children. As far as sweet, heart-warming Christmas reads go, this is a solid one.
Little Women – Louisa May Alcott
Little Women isn't a Christmas book exactly but it's often associated with the holiday season due to volume one being book-ended by it. The novel opens with the March girls experiencing their first Christmas without their father (who is fighting in the American Civil War), bemoaning that they can't have a big celebration due to lack of funds. But in generous Christmas spirit, they end up using what money they do have to buy gifts for their mother and donating their breakfast to a family in need. The first part of the book ends with their father's return on Christmas day a year later and them finding happiness in each other's company. It's a sentimental, selfless and innocent view of Christmas which people find comforting.
---
Sherlock Holmes and the Christmas Demon – James Lovegrove
Okay, it's not Conan Doyle but if you're a Sherlock Holmes fan and looking for a Christmas themed mystery, James Lovegrove has one for you. Days before Christmas, Holmes and Watson are visited by a new client, Eve Allerthorpe, who claims that she's being haunted by a demonic Christmas spirit called Black Thurrick (a dark inversion of Father Christmas). Suspiciously though, Eve is soon to inherit a fortune but only if she's found to be of sound mind. So is she actually being harassed by a frightening creature or simply someone seeking to have her institutionalized? Its up to our dynamic duo to find out.
---
10 Blind Dates – Ashley Elston
This particular YA contemporary is a holiday two for one as it covers both Christmas and the New Year. After her boyfriend breaks up with her, Sophie takes refuge at her grandparents house where her large Sicilian family is gathered for the holidays. To brighten up her mood they devise a plan to set her up on 10 blind dates each devised by a different family member. And so begins a week and a half of ugly sweater parties, living nativities, and other surprises. It's fluffy, sweet and all about that spirit of togetherness which many of us love so much about this time of year.
---
No matter where you are in the world right now and what may be happening in your lives, I wish you all a safe and happy holiday season full of good food & laughter, and surrounded by those you love.