This week's TTT topic (courtesy of of Jana @ That Artsy Reader Girl) relates to commonly used words in the book titles of certain genres. I'm not really feeling this one so instead I've chosen a much older topic to have some fun with: jaw-dropping book endings. I mean, who doesn't enjoy a big, shocking, twisty ending? And by enjoy, I mean have a very complicated love-hate relationship with. Interestingly, there's a lot of sequels on my list and because of this, and also the nature of the list, I'll say up front, WARNING:
Alright, prepared yourself? Good.  Let's go!

City of Bones (The Mortal Instruments 1#) – Cassandra Clare
I still remember reading this book for the first time on a lengthy car ride to visit my grandparents. When the plot twist regarding Jace and Clary's relationship was revealed at the end of the book, I was shocked. My first reaction was, wow, way to rip off Star Wars, my second was, WHYYYYYYYY????? A ship had crashed and burned in front of my eyes (well, or so I believed).

A Gathering of Shadows (A Darker Shade of Magic 2#) – V. E. Schwab
A lot of the stuff in this book is fairly light weight and unrelated to anything that happened in book one. Everything seems to be going okay and then all of sudden right at the end, it all goes to complete crap. Actually. It's so bad that it takes all of book three for the characters to fix things. Safe to say, I was definitely keen to get my hands on A Conjuring of Light.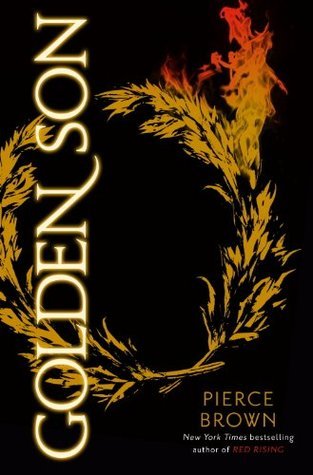 Golden Son (Red Rising 2#) – Pierce Brown
This book was seriously action packed and then just when you think everything's settled down, it goes full throttle again in the worst (or is it best?) possible way. The main character is betrayed by a close friend, someone significant dies, and multiple main characters are left in an absolutely terrible position going into book three. I was just a little bit heart broken.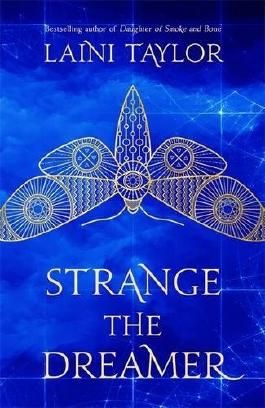 Strange the Dreamer (Strange the Dreamer 1#) – Laini Taylor
I only have myself to blame for this one as the ending is revealed at the very beginning of the book. Yet, for some reason I convinced myself that it must have been a dream or something else entirely. Nope, neither of these things. A major character died in a pretty awful way and one of the others was blackmailed into accepting a terrible bargain. Where's book two already?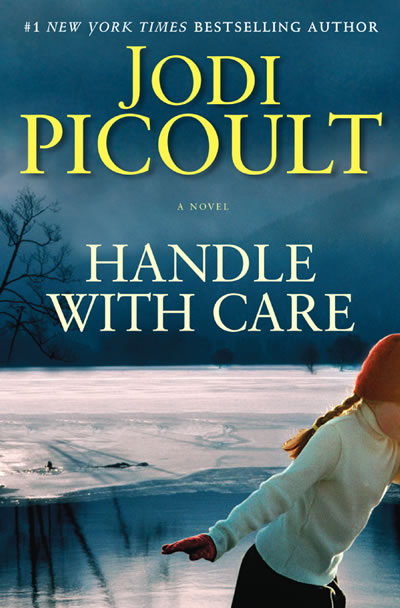 Handle with Care – Jodi Picoult
Jodi is known for endings that hit you like a stack of bricks. This was no different. I sat there shocked for several minutes and then just bawled. I rarely cry at books but this one got me, hard. After everything the characters go through in this story, it's rendered insignificant in the space of only a couple of pages right at the end. Damn you, Jodi, you always know to hit where it hurts!
Shadow Kiss (Vampire Academy 3#) – Richelle Mead
While book two's ending was definitely sad and shocking, it's three that takes the cake. Dimitri and Rose are one of my favourite book couples and they end this instalment in an absolutely terrible place after a massive vampire attack on the Academy. I couldn't believe what had happened and I was desperate for book four to make sure everything turned out okay.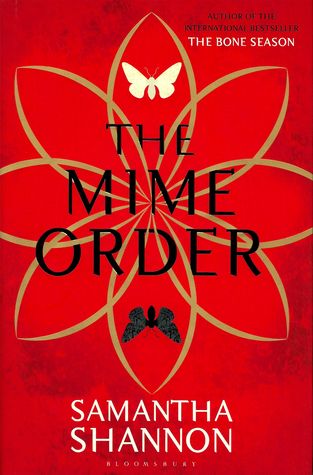 The Mime Order (The Bone Season 2#) – Samantha Shannon
The Mime Order is vastly different to book one of the series but still remains a really engaging read. There's a lot of new elements introduced but somehow everything manages to come together right at the end in an 'oh, shit' kind of way, converging the story lines of both books. Quite a few things click into place about people's behaviour, motivations and plans, and it was certainly enough for me to go: Damn, better read book three. 
Harry Potter and the Deathly Hallows (Harry Potter 7#) – J. K. Rowling
This was the book in which everything finally made sense and past events were given entirely new perspectives. The horcruxes, Dumbledore's history, Harry's importance, Snape's true motivations, the reality behind Dumbledore's death, it was A LOT to take in. Then there was the numerous character deaths and the fact that after that many years it was finally over. Done. Finito. If this book wasn't a jaw dropper, I don't know what is. 
Atonement – Ian McEwan
What a heart breaker, a soul crusher. The shock of this ending comes from the fact that all is not as it seems. It's almost like a cruel joke on the reader disguised as a kindness by a major character. You realise that you've been reading a lie for quite some time and that not all endings get to be happy ones. You'll stare at a wall for a while. Trust me. 
Catching Fire (The Hunger Games 2#) – Suzanne Collins
And so the revolution began, with a bang and important characters being left behind to be tortured by the Capital. There's a reveal about the supposedly destroyed District 13, the destruction of District 12, and a spectacular break out from The Hunger Games arena.  We also find out that an important capital official was a rebel all along. All together, it's a wow ending that sends you running for book three. 
Q: What were some of your biggest jaw-dropper endings? Did any of these books get you like they got me?