I've gotten a bit behind on my tags lately and it's time to try and catch up. The first is the How I Choose My Books Tag for which I was nominated by the lovely Rhea at Bookchanted. You guys should definitely go and check out her blog, I honestly can't believe she's as young as she is and her posts are wonderful.
Let's get stuck in!
Find a book on your shelves with a blue cover. What made you want to pick up this book?
Big Little Lies – Liane Moriarty
I saw the first trailer for the mini-series right after it was released and was really intrigued. I started to look into what it was about and ended up buying the book, determined to read it before seeing the show. Was definitely not disappointed by either!
Think of a book you didn't expect to enjoy, but did. Why did you read it in the first place?
Cinder – Marissa Meyer
I just generally thought this would be a run of the mill 3-star read that I'd find mildly enjoyable and then forget about a week later. I actually ended up really liking it and bought the sequel minutes after finishing. I read it because it was the book of the month for my goodreads YA bloggers group so you could say that the choice was out of my hands! (In the best way, of course).
Stand in front of your bookshelf with your eyes closed and pick up a book at random. How did you discover this book?
Oh gosh, I have to get up. I thought the whole point of book blogging was that I could live my best couch potato life by sitting down and typing…
Memoirs of a Geisha – Arthur Golden
I first discovered MoaG on a visit to my grandparents' house. One afternoon I started browsing through my grandma's books and pulled this one out. My grandma encouraged me to borrow it, so I did. I started to read but just wasn't really in the right place for it at that point (I was a lot younger), so I returned it. Flash forward to last year when I decided to get my own copy and give it another go. It was very different to my usual reads and I was surprised by just how much I loved it!
Pick a book that someone personally recommended to you. What did you think of it?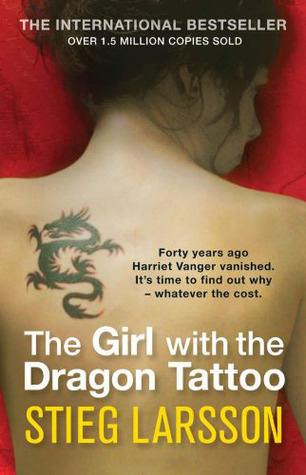 The Girl with the Dragon Tattoo – Stieg Larsson
This was a recommendation from my mum. We actually don't read much of the same books – her focus is crime and Star Wars books, me YA and fantasy. However we both ended up enjoying this series. It's quite dark and fairly lengthy but a great and thrilling read.
Pick a book that you discovered through YouTube/book blogs. Did it live up to the hype?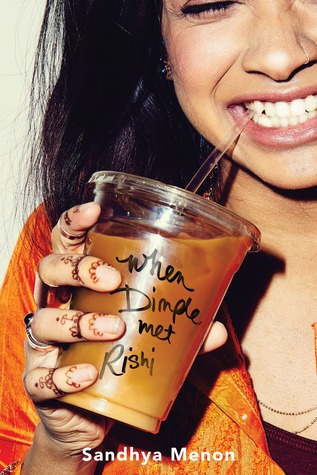 When Dimple Met Rishi – Sandhya Menon
I saw this one all over both WordPress and Bookstagram a few months back and people were absolutely loving it. I don't read much contemporary so I thought it'd be a safe bet, plus the blurb sounded really cute and thumbs up for diversity. But…nope, didn't live up to the hype. There were sweet moments but I had a lot of problems with it. Review is here if you're interested.
Find a book on your shelves with a one-word title. What drew you to this book?
Wake – Lisa McMann
I can't remember how I actually found this book, I think it may have been amazon? But I just generally thought that the blurb was super interesting – a girl who falls into other people's dreams and somehow ends up in a particularly dodgy one that leaves her with cause for concern.
What book did you discover through a film/TV adaptation?

The Magicians – Lev Grossman
I started watching the series and found it hilarious. It wasn't exactly the Harry Potter for adults I'd been told it was but it was really enjoyable. I thought I'd give the book a go as well. Unfortunately this was one of the few adaptations that I actually ended up enjoying immensely more than the original book (Review here).
Think of your all-time favourite book/books. When did you read this/these and why did you pick it/them up in the first place?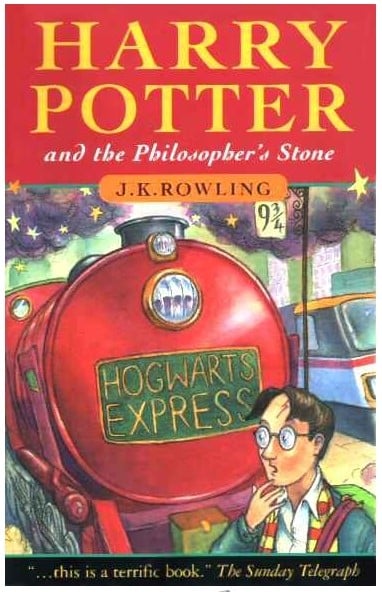 Harry Potter Series – JK Rowling (Told you, every list til the end of time)
My mum first began reading these to me when I was six years old and for the first chapter I was super bored. After that, I was sold for life. I think she'd heard they were great stories and decided that we would enjoy them together. She was right, we did.
---
As always, no direct tags but if you'd like to do it go forth and enjoy. Link me, I'd love to see your answers! 🙂