This week's topic for Top Ten Tuesday involved picking characters you'd swap places with. Now, that just wouldn't do for me because I honestly don't want to swap places with ANY characters from the books I read. Why? Because if the story is semi-decent, there's stuff happening to that character and you can bet that stuff is BAAAAADDDD. So nope, nope, nope. I will just happily read from the sidelines as they deal with their various fictional woes.
Instead, this week I've decided to go with books I'd like to see adapted for TV or film. As it turned out, it wasn't as easy as I thought because while I absolutely love some books/series (*ahem* ADSOM), they're likely to prove difficult to adapt well. I've also tried not to include books that I know are actively making their way to the screen already e.g. Six of Crows, The Hating Game. However, books that have had their rights acquired and then been sat on for YEARS are free game. Let's get a move along studios!
---
The Seven Husbands of Evelyn Hugo – Taylor Jenkins Reid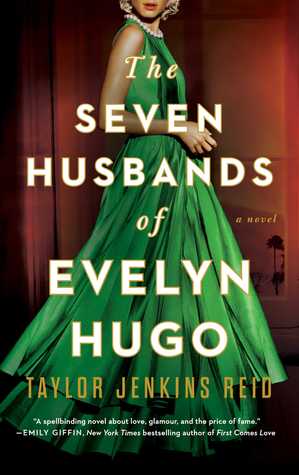 Medium: Film
I absolutely love this book but that aside, even as I was reading it, I was thinking about how good a movie it'd make. Provided it had the right script and a fantastic cast, as a movie about the darker side of the film industry itself, I believe it'd translate perfectly to screen. There's meaty roles, strong conversations that'd translate well into visually powerful scenes, and moviegoers happen to love a good period piece. Plus, it's always wonderful to see more LGBTI romances in film.
Skyward – Brandon Sanderson
Medium: Either
This is another book I could see playing in front of my eyes like a film as I was reading. The battle sequences in this would make for fantastic action on screen with good CGI techniques. I mean the climax of this has ALL the necessary components for a winning movie moment. It's basically sci-fi Top Gun. However, at the same time, the book's also got some solid character moments to stop an adaptation feeling like a giant explosion fest.
Vicious – V. E. Schwab
Medium: Film
While I absolutely love the ADSOM series, their scale might make it very difficult to showcase decently on screen. Vicious isn't a huge book and it focuses on some interesting characters, which is likely to make for a good adaptation. One of the most compelling parts of the X-men franchise is the Magneto-Xavier dynamic and that's somewhat present here in a much more grey-scale kind of way, which I think people would enjoy. Plus, who doesn't love superpowers?
Warcross – Marie Lu
Medium: Film
If there's one thing the Ready Player One adaptation showed me, it's that entire CGI sequences can work and be exciting. I would love to see the Warcross matches played out on screen for me to see in real time. But other than that, I also think the story's modern, tech-savy, and would appeal to a lot of people. It's got a little action, a little mystery, some romance, and also, go Asian representation!
Leah on the Offbeat – Becky Albertalli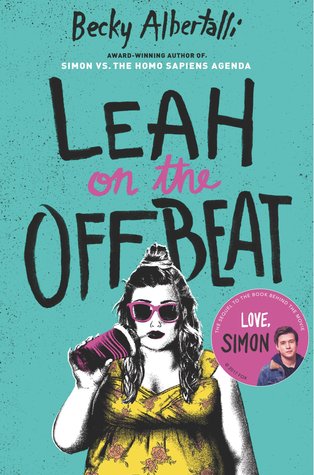 Medium: Film
After the success and adorableness of Simon in 2018 I feel like it's only natural to adapt Leah as well. The actors in Simon were all very well suited to the original book characters and I feel like Katherine has the acting chops to take centre stage in a follow-up. I just want more gushy, marshmallow sweetness, okay? And as if this thing would not make some decent cash at the box office.
Illuminae – Amie Kaufman & Jay Kristoff
Medium: TV Series
So technically the rights for this one have been sold but considering we haven't heard anything since 2015, it seems fair to include it here. The story for Illuminae is so out there, and so much fun, that I think it'd be a blast as an adaptation. What would be cool is to see how they manage to incorporate the changes of style to the screen – show scenes through ship cameras, have typed conversations, it'd be very interesting.
Red Rising – Pierce Brown
Medium: TV Series
There seems to be a lot of sci-fi on this list somehow? This is another book that's already had the film rights sold and then disappeared off the face of the earth. The scale of this series is enormous, and it'd likely be a challenge to do, but it's so fantastic, it'd be worth it. The action sequences would be amazing. I think the first book as an adaptation would do particularly well due to its similarities to The Hunger Games (with many differences of course). There are also some great plot twists throughout the series which always do well in adaptations.
I'll Give You the Sun – Jandy Nelson
Medium: Film
Studios seem to have been on a bit of a YA contemporary streak lately. Both The Sun is Also a Star and All the Bright Places are scheduled for release this year, and I feel as though this would be another good pick in that vein. The key is to make sure the script doesn't end up reading sappy. With this one, I'd love to see the two different time periods play out with different sets of actors. My favourite part of the book is the fact that the relationship at its heart is a sibling one involving two messed up people who make some big mistakes but ultimately come back to each other.
Cinder – Marissa Meyer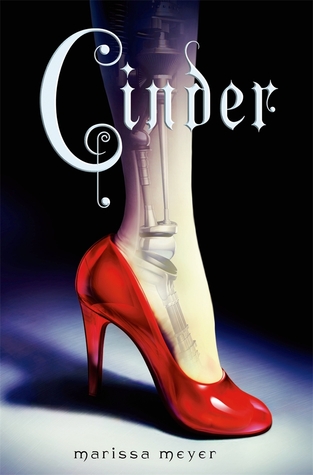 Medium: Film
Now, I can hear you crying: Ashley, no more sci-fi! BUT NO. THERE'S ALWAYS MORE. The Lunar Chronicles is another fun series which takes something people love (fairytales) and turns them into something else. I mean, the series pretty much has everything necessary for a good movie – a kooky cast of friends on the run, an evil queen determined to take control of the universe, multiple super shippable-ships, a sassy ship AI, solid ethnic diversity, political intrigue, mystery and some badass women. Honestly, I bet everyone would be along for the ride on this one. They're also the kind of books where they'd be able to cut down for time without damaging the story too much.
The Seven Deaths of Evelyn Hardcastle – Stuart Turton
Media: TV Series
Okay, I know I said I'd be avoiding ones that'd be too difficult to do, but eh. This one would need a hell of a scriptwriter and an absolutely fabulous director, but if they managed it, boy, would it make an interesting mini-series. Shot in the style of an Agatha Christie mystery (but of course, with the fantasy element), I think this would work really well. I'm just imaging the large, talented cast (much like the And Then There Were None adaptation) and the beautiful cinematography to show off the crumbling manor house.
---
Which book would you most like to see as a TV series or movie? Why do you think it'd work?