This tag comes to me courtesy of the one, and only, Paper Fury. Everyone knows that a good story needs a fantastically written and memorable villain so let's celebrate a few of the good ones (or evil, as the case may be).
SPOILER WARNING for some of the below paragraphs.
---
Villain You Absolutely DESPISE and HATE
Dolores Umbridge (Harry Potter and the Order of the Phoenix – J K Rowling)
This was an easy pick. There are some villains you just love to hate but Umbridge, I just flat out hate her. She's just evil. I mean, the woman tortures students as a form of "punishment", is a crazy control freak, is so power hungry she basically gets on board with the death eaters when they take over the ministry of magic, treats any intelligent creature that isn't a full wizard like scum, and worst of all… she thinks kitten plates are good interior decorating.
Villain Who is Entrancing
The Darkling (Grisha Verse – Leigh Bardugo)
I know, an obvious choice, but how could I not? The Darkling is a dodgy dude. I know it, I really, really do. And yet, he just has something about him. Every time he enters a scene, I'm captivated. There's this charisma and sense of mystery…I have no idea what it is. But bad guy. BAD.
Book You'd Like to Read From the Villain's Perspective
The Wicked King – holly black (cardan greenbriar)
I had a tough time with this one. Like, really hard. I need to read more books with good villains. So I'm going with a sort of anti-hero-ish character? I have no idea at this point. What even is Cardan? While I get what's happening with him in The Cruel Prince, I would love to have some more insight into what's going on inside his head in the sequel, especially considering the ending. Plus, there's an extended period during which Jude is out of commission and a lot of things clearly went down that we don't have info on. I needs to know, please.
Worst Antagonistic YA Parents
Valentine Morgenstern (The Mortal Instruments series – Cassandra Clare)
This guy is not winning any father of the year awards. He's a terrible parent but also a crappy person. He (1) made his wife ingest demon blood against her will which turned their baby into an evil demon-shadow hunter hybrid, (2) tried to enslave the shadow hunter race and then kill them all when that failed, (3) told his daughter that his adoptive son was her blood relation so they'd think they had incestuous feelings for each other, (4) imprisoned and tortured downworlders to "learn" about them, and…the list goes on.
Antihero Who is a Little Bad, Little Good
Gosh, how long have we got? There are so many good picks for this one:
Kaz Breker (Six of Crows – Leigh Bardugo)
Locke Lamora (Gentleman Bastards Trilogy – Scott )
Victor Vale (Vicious Duology – V. E. Schwab)
Kelsier (The Final Empire – Brandon Sanderson)
Severin Montague-Alarie (The Gilded Wolves – Roshani Chokshi)
Lila Bard (A Darker Shade of Magic – V. E. Schwab)
Jude Duarte (The Folk of the Air Series – Holly Black)
Mia Corvere (Nevernight Series – Jay Kristoff)
Villain Made From Tragic Circumstances
The Nightbringer (Ember Quartet – Sabaa Tahir)
The Nightbringer was once the leader of the Jinn before the Scholars betrayed them. In a desire for power, the Scholar leaders took advantage of the Jinn's hospitality and tricked them into handing over their magic. They then proceeded to kill many of them, including their children and the Nightbringer's family, and bound the rest in a magical grove. As you'd expect, the Nightbringer has good reason to be pissed off.
Minya (Strange the Dreamer Duology – Laini Taylor)
Minya is one of only a few survivors of her race. After years of torment under the power of their gods, the people of Weep fought back against their oppressors. Worried that the children might grow to become threats, they slaughtered them as well. Only six years old at the time, Minya remembers the day in detail and is haunted by her failure to save more children from the nursery during the attack. For this reason she harbors a deep hatred for the humans of Weep.
Antagonist Who Gets in the Hero's Way but isn't Necessarily "Pure Evil"
Cassius au bellona (Red Rising Series – Pierce Brown)
Cassius actually starts the series as MC, Darrow's, friend, however, we all knew the minute he found out Darrow had been forced to kill his brother to enter the Gold military academy this would fall apart in spectacular fashion. And it did. Cassius isn't an evil character. He has strong ideas about loyalty and honour, but because of how he's been brought up, he aligns with the existing gold elite. He does come through in the end but up until that point, he's kind of a thorn in Darrow's side rather than a big bad.
A Non-Human Villain
BeiTech (The Illuminae Files – Amie Kaufman & Jay Kristoff): Massive evil megacorporation that decided to take over an illegal mining operation on a distant planet knowing its inhabitants would be unable to call for help and then proceeded to try and murder all the witnesses.
Smaug (The Hobbit – J R R Tolkein): Obviously, a dragon. Is all like, NO, YOU MAY NOT HAVE YOUR GOLD AND MOUNTAIN BACK. ALL SHINY THINGS FOR ME.
Pennywise (It – Stephen King): Ancient being of great power who feeds off fear and often takes the shape of a creepy ass, child eating clown.
Villain Who you Think is Wicked but they're Intriguing
Hannibal Lecter (The Silence of the Lambs – Thomas Harris)
Hannibal is a murderer and a cannibal, but he's just so smooth, suave and intelligent that sometimes you forget. That is, until he makes some weird and creepy comment about eating some dude's liver with wine. Every scene he's in you pause, just waiting to see what he's going to say or do. The fact that he only gives you half the story at any given time (because he wants Clarice to work out the rest herself) also enhances just how intriguing he is – a truly captivating character.
scythe goddard (arc of a scythe – neal shusterman)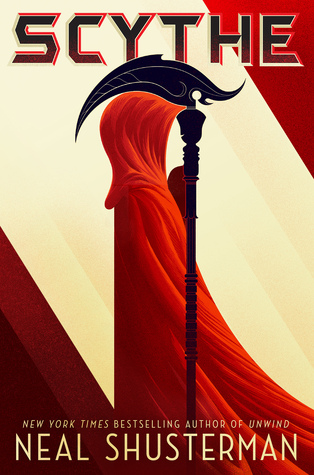 Good lord, Scythe Goddard is bad news. Honestly, the guy is both a physical and mental threat, and he knows how to command a room too. What a cunning villain. Just when you think he's failed or there's a line he won't cross, think again. Goddard has absolutely no qualms about massacring a room full of people and he genuinely believes scythes are better than everyone else. But while he may be awful, I'm always interested in seeing what his next move will be.
Antagonist Who Gets a Redemption Arc
Holland vosijk(A Darker Shade of Magic Series – V E Schwab)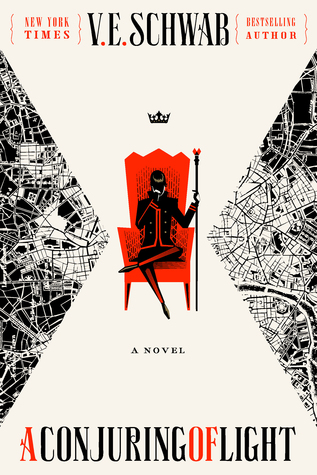 Oh, Holland. Sweet baby Holland, who just wants to help his world, but of course turns to a super-duper, evil dark magical being to do it. In the last book of the series, Holland joins Kell, Lila and Alucard's quest to find an object they believe will save their world. By the end of the story, he redeems himself in a big way and *major spoiler* sacrifices himself to fix the situation he helped create.
---
Who are some of your favourite literary villains and anti-heroes? What makes them so damn good?