Confession: I've been low on post ideas coming into this new year. I'm sure it'll pass but for now, I thought I'd update you all on how my reading has been going and where it's heading. WWW Wednesday is hosted by Sam at Taking on a World of Words and asks you to answer the 3 Ws – what did you recently finish, what's your current read, and what are you reading next?
Seven Days in June – Tia Williams
I read Seven Days in June as part of my 'Reviewing the Goodreads Top 10 Romance Novels of 2021' post and gave it 4 stars. It was so nice to read a romance with not only two black leads but one featuring a single mum who was also dealing with a chronic pain condition. SDIJ is a second chance romance story and although I don't usually gravitate towards those, I liked this one. The connection between leads Eva and Shane was electric, their relationship issues more about timing than compatibility. The characters were developed well and I thought the balance between romance, drama, and levity was handled wonderfully. However, I wish there'd been fewer pop culture references, more info about Eva's family, and an expansion on the past chapters to further support those events' impact on the present. I definitely recommend this one if you enjoy more drama-type romances.
---
The Way of Kings (The Stormlight Archive 1#) – Brandon Sanderson
After years of wanting to start this series but feeling too intimidated to do so, I am FINALLY reading The Way of Kings! I know, I'm as shocked as you are. I just felt super motivated all of a sudden and decided to embrace it while it lasted. Probably those start-of-the-year feels. At this point, I'm just past halfway (it's 1009 pages long, FYI) so I've still got a long way to go, but you know what? It's pretty great. There are a lot of things I don't understand or remember about the world, but I assume that will come with time considering the scope of it. I'm really enjoying the characters and how their paths are connected but not directly yet. The first couple of chapters were somewhat jarring but since then I've been consistently engaged, which is a relief for a book of this size. I'm really looking forward to seeing how events progress in the second half. Perhaps, a new favourite series for me?
---
One Night on the Island – Josie Silver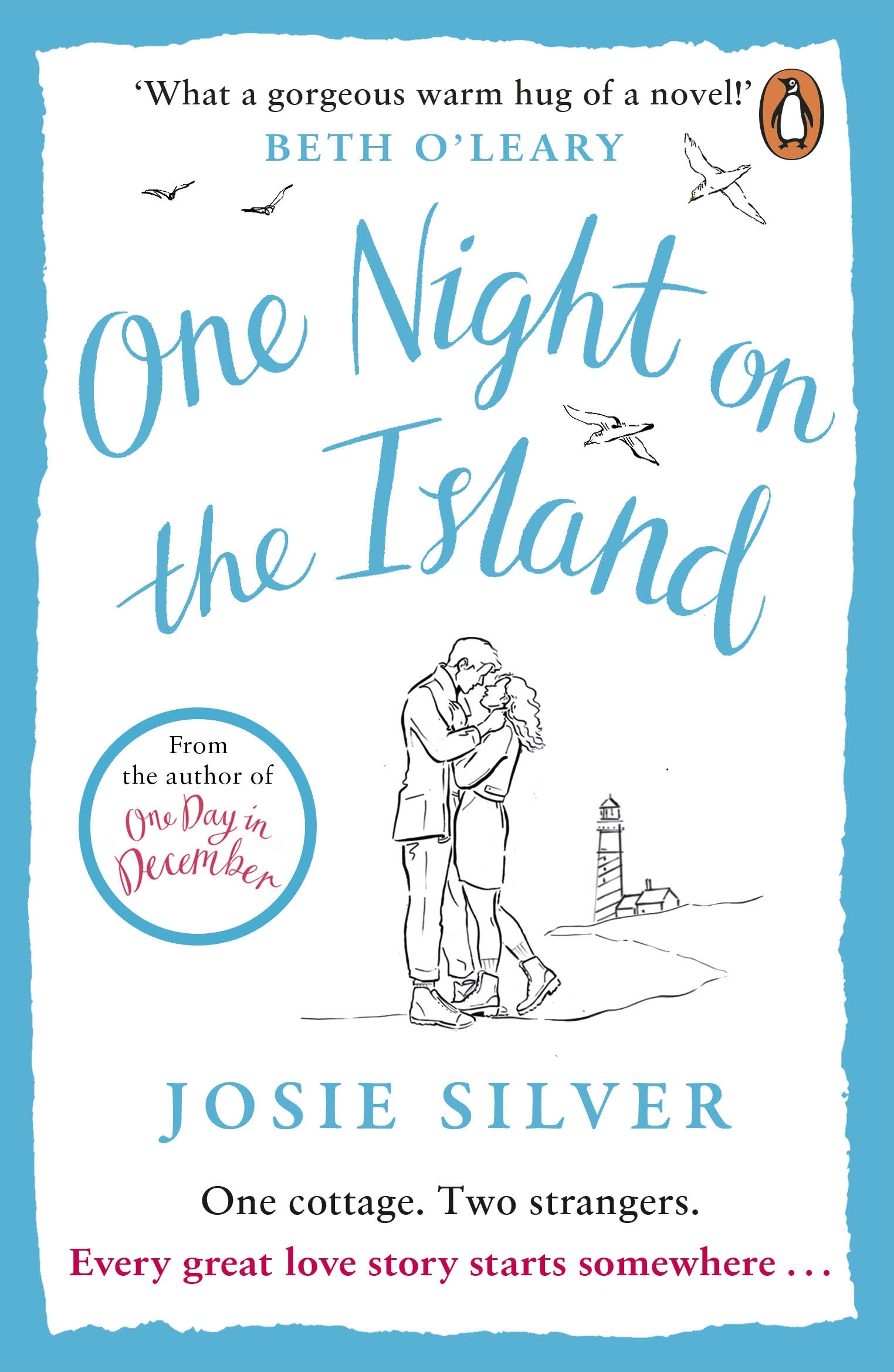 Once I finish my current mammoth read I'll be starting my ARC of One Night on the Island by Josie Silver. I've actually had this on my Netgalley approval shelf for a while now but I've been putting it off so that I could get through all the books for my GR's romance finalists post. However, since the release date is quickly coming up (Feb 17), I better get on it! It's a forced proximity romance about a dating columnist, Cleo, who takes a trip to a remote Irish island to do a sensationalist piece on marrying herself. However, when she turns up at her luxury cabin she finds a handsome and stubborn American named Mack who insists it's his and refuses to leave. With neither willing to budge and a storm fast approaching, the two decide to bunk down together. I really enjoyed Silver's One Day in December so I'm hoping this will be a similarly good read. Guess we'll see!
---
I hope your reading for the year has gotten off to a good start and that you've got some interesting looking books lined up for the near future.
What are you currently reading? Thoughts about it?