We are a quarter of the year down (somehow) and that means it's time for another wrap up post. The last two months feel like they've passed quickly but I'm pretty sure I say that every wrap up. In recent months, I've had some good reads and some not so good reads, occasionally got off my butt and did some blogging, and as usual made frequent trips to the book store (I've gotta keep my TBR on its toes, after all). Here's what's been going on in March and April.
A bit of a mixed month in March – fantasy, thrillers, romance, even a classic. In the end though, there were a couple of eh reads and only one book managed to crack the 4 star rating threshold.
Chosen Ones – Veronica Roth ★★.5 | Review
I feel like I say this a lot but, a great concept with disappointing execution. I really loved the idea – looking at the trauma that comes with being a prophesied saviour of the world. However, the reality was a slog to get through until the last third or so, which was really good but too little too late. I also had difficulty connecting with and getting invested in the characters which brought down the enjoyment factor a lot. Although this is Roth's first adult novel, the characters and writing still have a very YA vibe to them but this makes sense within the context of the story. The book's use of redacted files, newspaper clippings, etc. to provide background and world building was a fun touch.
The One – John Marrs ★★★.5
I now understand why people make Black Mirror comparisons with this book. A test that uses our DNA to determine our soulmate? What an intriguing idea for a novel. Although The One is classified as a thriller, it didn't really feel like one for most of the time I was reading it. Only really towards the end. The short chapters and approachable writing made it really easy to get stuck into but the frequent cliffhangers, which often turned out to be nothing, became frustrating after a while (I just want to go to bed, okay?!). There are quite a few character POVs in this book, probably one or two too many, and I experienced plenty of moments where I was annoyed to leave a character I was interested in at a dramatic scene only to go back to a character I wasn't. Overall, pretty well done but I wanted more.
Kingdom of the Wicked – Kerri Maniscalco ★★★ | Review
Witchcraft, demons, murder, supernatural romance…there was no way I could resist giving this a read. It took me a while to really click with Kingdom of the Wicked and part of that was due to some issues with the writing style, however, I had a lot of fun in the second half. I found the lead, Emilia, frustrating and naive at times, and her love interest, the demon prince, Wrath, was interesting but underdeveloped. Still, I did like their interactions with one another. The atmosphere was great and I loved the transportive descriptions of Palermo. While the ending was rushed and confusing, I have really high hopes for an exciting sequel.
Final Girls – Riley Sager ★★
This was not what I was expecting. For a thriller, the pacing in Final Girls was extremely slow. Half the time the main storyline faded into the background in favour of monotonous scenes and an unnecessary side plot. Things did pick up eventually, thank goodness, but the ending didn't really feel like it fit the rest of the story, which was a bummer. I'm still not sure how I feel about the MC, Quincy, as her journey was somewhat all over the place but I was happy with where she ended up. I also enjoyed Sager's use of concurrent past and present timelines again which really served to increase the tension. Bonus points for the horror movie trope usage.
Rebecca – Daphne du Maurier ★★★★
I've wanted to read Rebecca for years so I'm super glad I've finally done it. The story is great – more psychological suspense than the Gothic romance critics classified it as. I loved the idea of a young woman struggling to find herself in a new marriage and stuck in the shadow of someone considered to have been the epitome of charm, beauty and wit. Rebecca has its slow points but they don't overstay their welcome and ensure a gradual build up to the big reveals. I liked and disliked the writing. There were times where I was glued to the page and others I was bored with the overwhelming amount of descriptive detail. The ending was also too abrupt for my liking. Yet, I can't deny, du Maurier's prose is beautiful. I do wish that I'd read the book first instead of watching the 2020 adaptation though, as I feel like it ruined the mystery and tension for me. I probably would have rated it higher had I done so.
Layla – Colleen Hoover ★★.5
This was not what I was expecting. At all. I somehow missed the fact that it's a paranormal romance so I was really surprised when a ghost showed up. That aside, I was pretty apathetic towards Layla for the most part. The plot was slow and most of the characters felt underdeveloped. I also wasn't a big fan of the MC, Leeds, who's an asshole for reasons I can't explain without major spoilers, and this made being stuck inside his head a trial. However, the twists at the end turned it around for me somewhat and boosted my rating, even though they're a little over the top, coincidental and try to absolve Leeds of his dick-ishness.
---
April was a good month of reading! My lowest rated book was 3.5 stars and I certainly cannot complain about that. I did happen to read mostly books I'd just bought which isn't exactly great for my existing TBR but what can I say, I'm a mood reader – sue me.
Our Year of Maybe – Rachel Lynn Solomon ★★★★
This was a great YA contemporary read. It's a slightly more mature young adult novel, which I enjoyed, and tackles themes like chronic illness, coming out, losing your virginity, co-dependency, religious belief, and the way friendships change over time. However, it does so in a way that doesn't feel like it's talking down to its audience or underestimating their ability to relate/understand. The writing is good and the two lead POVs, Sophie and Peter, sounded different from one another as well as felt like real teens just trying to deal with big changes in their lives. After this, I'm looking forward to reading Rachel Lynn Solomon's other books.
The Good Daughter – Karin Slaughter ★★★★.5
This was fantastically written and I get why Slaughter has remained such a popular crime author for so long. While The Good Daughter does have an overarching crime plot – a school shooting – which is good but could have been slightly more meaty, where the book really excels is its complex, well rounded and emotionally crafted characters. The relationship between the two MCs, sisters Sam & Charlie, and the way the novel handles their shared trauma was really well done, especially the use of dual POVs. The pacing is great as well, starting out with a bang and, aside from a few overly lengthy conversations, retaining strong momentum throughout. If you're not into graphic, dark and violent reads, this won't be for you but otherwise, I really recommend it.
A Good Girl's Guide to Murder – Holly Jackson ★★★★
There's been a lot of hype around this book so I was cautious about getting my hopes up too high, but in the end this was a really enjoyable YA mystery read! I loved the use of mixed media with third person to tell the story and thought it was a fun and effective narrative choice that really made me feel like I was piecing the mystery together with the characters. The plot was engaging but still made room for emotional investment in the characters (Ravi and Pip were cute). My biggest thing, though, is that the climax wasn't disappointing! Colour me shocked. There were definitely a few things that bugged me (the odd & corny epilogue, an unnecessary dog death, etc.) but I'll 100% be reading the sequel.
None Shall Sleep – Ellie Marney ★★★.5
If, like me, you're into Silence of the Lambs or Mindhunter, and are interested in seeing a YA approach, None Shall Sleep is the book for you. This was an addictive read and I loved how much tension Marney managed to instill into her scenes, especially the conversations between our lead Emma, and her sociopathic interview subject, Simon. The writing is on the clinical side which works well in some instances but lessens the emotional impact of character centered moments and may be why I feel like the book didn't delve as deeply into the two main characters' traumas as it could have. The climax is really gripping and exciting but I can't help wishing that Emma and Travis's investigative efforts had paid off more and that the actual investigation itself had been drawn out longer.
---
No ARCs this time but there's always purchases. As usual, I bought more books over the last two months than I've got listed here but these are the ones from the bunch that I still have yet to read. Overall, not too bad, especially when I consider the fact that most of these aren't ridiculously long reads. People in the Trees and A Ladder to the Sky are books by two authors I've already read something from and loved so I'm really hoping lightening strikes twice. Death on the Nile and The Nowhere Child were bought during my mystery craze in March and I have high hopes for them.
---
Here are the posts you may have missed over the last two months:
---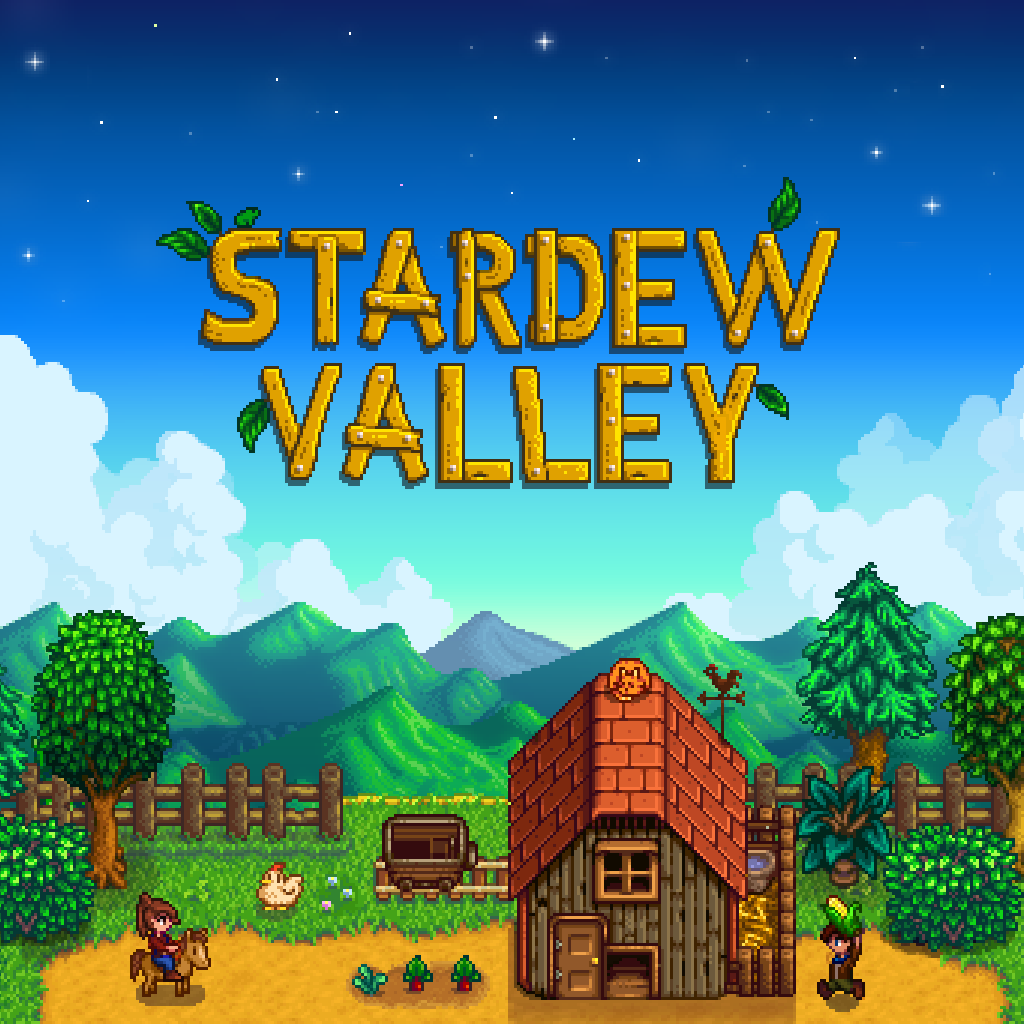 Lately, I've been spending more time on video games than I have in a while. I've recently gotten into Stardew Valley, something that's supposed to be relaxing (it's a farming sim) but I've come to realise that I'm too highly strung for relaxing games to actually be, you know, relaxing. I've also finished a couple of Nintendo switch games recently like Luigi's mansion 3 and Pokemon Let's Go: Pikachu, but my newest obsession is Fire Emblem: Three Houses. I'm addicted.
TV wise, I've been binge watching my way through seasons of Grey's Anatomy (I'm still a million years behind airing television though) and season 2 of The Circle US on Netflix. I've also casually been watching this wonderfully sweet Australian series called Old People's Home for Four Year Olds. It's about a study which pairs elderly people with young kids to help improve the adults' quality of life and the kids' social skills. It's can be sad at times but it's mostly really uplifting and nice. Perfect for dark Covid times.
Over the last few weeks I've also been trying to incorporate more exercise into my routine. It's been a challenge getting up an extra hour or so early in order to fit it in before work and I'm so unfit it's ridiculous, but I know it's really important for my health, physical and mental, so I'm going to do my best to keep with it. Even though a dodgy ankle is making it more difficult than expected…
---
That's it from me! Last year I got a bit slack when it came to my wrap ups and by the time I wanted to do my end of year posts I struggled remembering everything. So, in 2021 I'm going to make sure I'm much more consistent with it.
How have your last few months been? What have you been reading? Any new favourites to report?