So. This week, I took a quick glance at my Goodreads to-read shelf and low and behold, it's siting at 122. One-hundred-and-twenty-two books. Like, WHAT. How in the good lord of all things books did this happen? There cannot seriously be 122 books that I am ridiculously keen to read. I'm sure there are other people out there with shelves more than three times that big, but for me, that number is looking just a litttttttllleee bit ridiculous. And, as you can tell from the title of this post, that means it's time for a….CULL. Basically, may the odds be ever in your favour (aka. may you have a blurb that still holds some interest for me and an average star rating that doesn't resemble a train wreck).
First up, I think I'll be taking a page out of the book of some other bloggers by separating out unreleased books from my to-read shelf into a separate shelf all on their own. This should cut down the number a bit.
…okay, it cut 21. Just 21. Damn it.
Well, I guess we better get stuck in then. This list ain't going to reduce itself. Time to say goodbye to…
Three Dark Crowns – Kendare Blake
I was pretty keen to read this once upon a time but since then I've increasingly lost interest. Based on the things I've heard about it and the sequels since, I get the feeling I'll find it another average and forgettable read. I wanted political intrigue, backstabbing, awesome magic, and family drama, but it seems super slow and about 80% romance. *sigh*.
All the Crooked Saints – Maggie Stiefvater
I think I've finally come to the conclusion that I'm not much of a fan of Maggie's books. They're not bad, but I always find myself extremely indifferent to them. I'll willingly admit that I bought this one because I was 1) excited to find a release out in Australia before the US, (b) it has a stunningly colourful cover, and 3) I was trying to push myself to love Maggie's books as much as everyone else does. I honestly have no desire to read this so I think it's time to cut it (& donate the physical copy).
Truly, Madly, Guilty – Liane Moriarty
I bought this one at the peak of the Big Little Lies craze. I honestly thought I wanted to read it, but now, nope. Not in the slightest. Having read reviews of it recently, people report that it's extremely slow, the big reveal is highly disappointing, and that the characters aren't interesting enough to make you want to keep going to the end. Basically, I'm out. Cull & donate.
The Lady's Guide to Petticoats and Piracy – Mackenzi Lee
Yes, I know. I'm sorry, okay? I liked the first book, really I did. It was fun and the characters were cute, but there were also moments of drag and frustration. I just don't feel at all compelled to read the sequel anymore. I can't explain it. I mean, it's got kick-ass Felicity, more European adventures, pirates, and the reviews are good! AND YET. No motivation for some time now. *sigh* Please don't hurt me. Cull.
From Twinkle with Love – Sandhya Menon
I've mentioned in the past that I wasn't that keen on Menon's first book, When Dimple Met Rishi. Still, I added this one to my TBR, drawn in by the idea of another diverse read and a super cute cover. Since then, the book has ended up with a 3.66 average GR rating and a few of the things I've heard about it haven't exactly floated my boat – an annoying protagonist, a love square, reliance on tropes, letter style format, and that the book reads quite young. I think I'll give it a miss.
An Assassin's Guide to Love and Treason – Virginia Boecker
I think I may have added this book on a whim after seeing it pop up quite a few times, buzz words lighting up my brain – assassins, historical, theatre, enemies to lovers. Nowadays, I'm like, it looks okay but I feel as though I'm once again setting myself up for an average, forgettable read. The average rating is at 3.69 – not awful but not amazing either. So while this would probably be a decent book, I think I'll pass for now.
The Crowns of Croswald – D.E. Night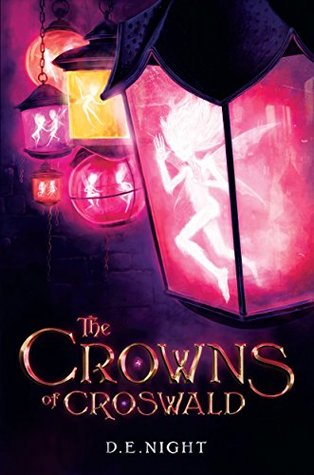 This is another book that's fallen victim to time. The excitement and motivation was there once but it's slowly up and disappeared. Looking at TCoC now, there are a few things that send up warnings. First, the book has been shelved as both middle grade and YA by readers. I'm not much of a MG reader so the fact that this either is or reads like MG, turns me off a bit. Second, it's less than 300 pages. For fantasy that does make me worry about depth of story and characters. Either way, it's time to let go.
The Eye of the World – Robert Jordan
This book has been on my physical and virtual TBR since about 2014 and I'm still yet to pick it up. I think it's the fact that it's an enormous book and the beginning of an ENORMOUS series. I also happened to buy this before I heard that Jordan was considered very similar to Tolkien, an author who's style I wasn't so big on. The fact that the series supposedly declines in quality further down the track also isn't much of an encouraging factor. I feel like one day I'll read it (when I have plenty of time and patience), but I don't see it happening for while. Until then, it's time to take it off.
The Scorpio Races – Maggie Stiefvater
Insert the same reasons here as for All the Crooked Saints. I've been wanting to read The Scorpio Races for a long time and have almost bought it quite a few times now. But, I feel like the combination of my lack of enthusiasm for Maggie's books and that I've heard this book isn't as action packed as I was hoping, is sending me reaching for the x button. I think I have to give this one a miss for now.
The Disasters – M. K. England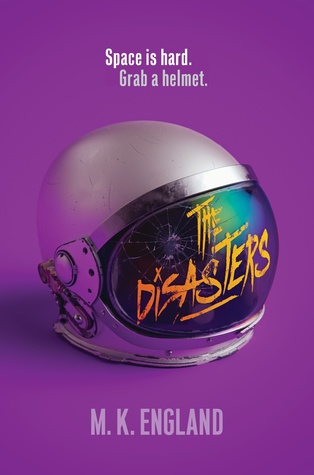 I know why I added this one – it sounded vaguely similar to Aurora Rising by Jay Kristoff & Amie Kaufman which I am dying to get my hands on next month. I think I was maybe trying to find a way to sate my excitement? Also, the cover is cool and purple. I've heard since that the majority of the book doesn't actually take place in space, the plot is a bit repetitive and superficial, and that the characters aren't given enough depth. Who knows, I may completely change my mind but for now, goodbye.
Phew. Things are looking much healthier than they were before. This is manageable. I can deal with this. I'm sure there's probably more I could cull but I'm constantly worried I'm going to get rid of something that I'll actually end up wanting to read and enjoying later on. Ugh. This will do for now.
How many books are currently on your Goodreads To-Read Shelf? Is it tightly regulated or getting a bit out of control? (MAKE ME FEEL BETTER ABOUT MYSELF).
Have you read any of these books? Did I make the wrong decision? *panics & flails*