Time for a reading update! And as usual, I'm doing it in the format of a good, old WWW Wednesday post. The 3 big questions are: what have you recently finished, what are you currently reading, and what's next?
Red, White & Royal Blue – Casey McQuiston | GR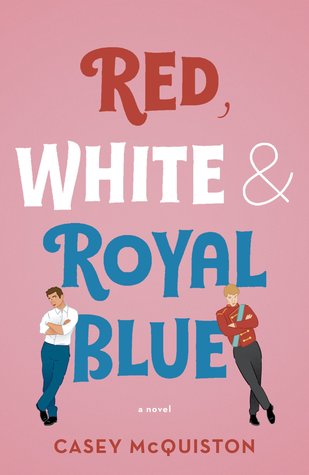 I loved this book. It's sweet, funny, sexy, and full of great characters. The novel is over 400 pages but it felt like it flew by. I don't read a lot of new adult books but this is a great encourager to branch out more. All you really need to know is that the story revolves around Alex, the son of America's first female president, falling in love with HRH Prince Henry of Great Britain. These two are for sure one of my new favourite ships. Alternate history has never been more fun or gay. My full review (of gushing) will be going up later this week.
Slayer – Kiersten White | GR
I'm a huge Buffy fan so you can imagine my reaction when I found out Kiersten was writing a new series set in its world with a brand new Slayer. I have a feeling I picked this up because I'd been working on completing a Buffy book tag right about the time I finished Red, White & Royal Blue. While I can't say I'm absolutely living for it at this point, I certainly don't mind it. The characters are fine, and I'm having a lot of fun finding all the little references and call backs to the show. However, I do hope the story picks up more soon. Also, could they maybe crap on Buffy herself a little bit less. The girl has saved the world only a gazillion times, okay?
The Name of the Wind – Patrick Rothfuss | GR
Yes, I'm still bloody going. It's happening, okay? Just really, really, really slowly. I'm enjoying it a lot, I promise! 350 pages down and only like… 350 pages to go. Basically nothing. Hey, it's not like the last book in the series is coming out any time soon. At this rate, I'll finish the first two in perfect time for it, with all the details still fresh in my memory. See, I've thought this stuff out. It's the perfect plan.
Aurora Rising – Jay Kristoff & Amie Kaufman | GR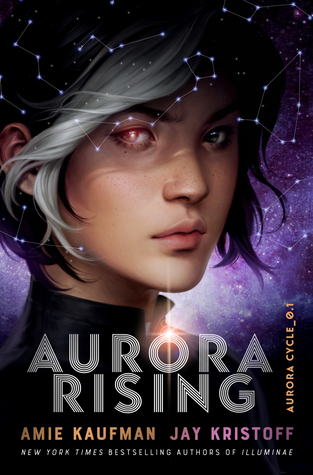 What's that? Oh, just the sound of me screaming in excitement. It's here, it's here, it's FINALLY here. I've been waiting on this for a while and I'm sooooo keen. Space adventures, fun characters, potential end of the universe, the usual Kristoff-Kaufman dialogue, um…yes, please. I admit, I would have started this earlier but by the time I was able to get into store to pick it up, I was already stuck into Slayer. I've got high expectations but with all the great reviews popping up, I'm sure I won't be disappointed.
And that's where I'm at reading wise right now. How is everyone else going? Is your current read grabbing you or are you already setting your sights on the shiny, attractive next one?