Time for another book tag! Some of you might remember that back in 2018 I completed the fantasy tropes book tag. Fantasy is easily one of my favourite genres so answering prompts based around my favourite (and not so favourite) tropes was a lot of fun. Another one of my go-to genres is romance so recently I wondered whether someone had created a similar style tag. While there were a couple of romance related book tags, I couldn't seem to find any dealing specifically with tropes. And so, I decided why not make one myself? Thus, 'The Romance Tropes Tag' was born!
Note:
If you'd like to do the tag, feel free! Just make sure to link back to this post so I can see all of your wonderful answers.
You are welcome to use my graphics or create your own.
Although this is based around romance tropes, your answers don't have to be romance books. Whatever fits the prompt!
RED, White & Royal Blue – Casey McQuiston
If there's a limit to how many times I can say I love this book on my blog, please do let me know because I've probably long exceeded it already. After reading the first couple of pages of RW&RB I just knew I was going to love it. As it turned out, I was right and it ended up being my second favourite read of 2019. The book deals with the relationship between an alt-version of the prince of Great Britain and first son of the USA. It's funny, it's sweet, it's sexy, just magical really. RW&RB is over 400 pages long which is chunkier than your average romance read but I was so invested and having such a good time that the pages just flew by. Queer romance gold.
Alina & The Darkling (The Grisha Trilogy – Leigh Bardugo)
I know, okay. I really do. This pairing is a complete toxic mess. The logical part of my brain recognises this fact. I never expected them to actually be end game while I was reading the books but *sigh*, the heart wants what it wants. Maybe it's the whole light-dark symmetry, or that Mal bores me, or the fact that every conversation between Alina and the Darkling is just plain electric. Nah, in reality it's probably more than likely because I love the drama that comes with the hero and villain being in love with each other but the plot persisting in pitting them against one another. Why, hello there angst.
Chain of Gold – Cassandra Clare
Every time a new Cassie Clare book comes out, FOMO rears its ugly head. While I read The Infernal Devices back in the day, I haven't read the last Mortal Instruments book. When The Dark Artifices were releasing I was still determined to catch up but since then I've decided not to read any more Shadowhunter books because I just don't enjoy them like I used to. However, that doesn't mean I don't feel seriously left out and pressured to change my mind with every new release. They're ridiculously popular so they're always all over the internet. When Chain of Gold came out last year I was so tempted. The cover was everywhere and the amount of fanart is crazy. I haven't cracked yet but when the posters for Chain of Iron went up last month, trust me, the struggle was real.
Layla – Colleen Hoover
This book was not what I was expecting at all. Although, it's likely my fault in this instance. Clearly I need to read the genre tags on Goodreads more because I somehow completely missed that this was a paranormal romance. The blurb does not suggest this in the slightest (or am I simply thick? Read it and let me know). There I was, thinking it was going to be a whole 'other woman' scenario (which I guess it sort of was but with a very different approach). So, you can imagine my shock when a ghost showed up a few chapters in. I wasn't super keen on it for the most part but the twists towards the end certainly picked things up and tied them together somewhat.
Lord of the Flies – William Golding
I first read Lord of the Flies when I was in high school and hated it with a fiery passion. However, I ended up having to read it again a few years later during my university 'Law & Literature' elective and found that I enjoyed and appreciated it more the second time through. Published in the 1950s, the book follows a group of schoolboys who get stuck on a deserted island and try (and fail) to create their own version of an organised and lawful society. Sure, the characters were still stupid and nuts, but on reread I was better able to understand what Golding was attempting to say and demonstrate about society and humanity. From 1 to 3 stars. Not bad.
The Heart's Invisible Furies – John Boyne
I don't normally read lots of historical or literary fiction but I was determined to give this book a read. I'm glad I did because it was great and very different from much of what I've read in the past. The story centers around the life of a gay man named Cyril living in Ireland before homosexuality was legalised. I'm not sure how he does it but Boyne magically straddles the line between humour and tragedy throughout the book, jumping back and forth without ever giving you emotional whiplash. It's a quirky, somewhat absurd read at times but super charming and immersive and I'm really looking forward to reading other books from Boyne's backlist.
Kingdom of the Wicked – Kerri Maniscalco
Originally I wasn't going to read KotW because I'm not a huge fan of Stalking Jack the Ripper, but there were just too many things associated with it that I love – witchcraft, murder mysteries, demons, paranormal romance…so I gave in. It's about a witch and a demon prince in 19th century Sicily teaming up to solve the murder of the witch's twin sister. I was very unsure early on (I think it's the writing, lots of tell rather than show) and the story took a good while to grow on me. However, by the second half I was having a much more enjoyable time – the plot had come together better and the dynamic between the two leads was working well. I was actually sorry to see it end so I'll likely read the sequel later this year.
The Nevernight Chronicle – Jay Kristoff & Shades of Magic Series – V E Schwab
Why did I set myself such a challenging prompt? Crazy. Now I'm imagining all my beautiful books going up in smoke *hyperventilates*. I have quite a few favourite series so I'm approaching this prompt as: which two series would I hate to have to replace? With that line of thinking, and excluding Harry Potter to avoid sounding like a broken record, I'm going with The Nevernight Chronicle by Jay Kristoff and the Shades of Magic Series by V E Schwab. While I certainly adore both of these series for their great characters, amazing fantasy world building, and exciting story arcs, it more comes down to the fact that my copies are all signed (some personally addressed) by the authors so I would be heartbroken to lose either of them. Even if I were to buy them again, they wouldn't be the same. I guess I'm going up in smoke with them then.
Before you start throwing things at me, I liked The Hating Game (I gave it 3.5 stars after all), but I didn't LOVE The Hating Game. Considering how hyped this book was I was expecting something more. The banter was a lot of fun and the chemistry between Lucy and Josh was great, I even laughed a few times while reading. However, I really wish the whole enemies part of the enemies to lovers transition had lasted longer than it did and that Sally Thorne hadn't felt the need to repeat certain descriptors over and over again. Josh's frequent alpha-male asshole-ness also put me off at multiple points.
I'm going to do 2 answers for this prompt – one for fantasy and another for contemporary. These were both books that I came across during mid-high school and really started my love of the genre.
Fantasy: Twilight – Stephenie Meyer
I assume this would be a lot of people's answer to this question. No avoiding it because it's true. I have a little soft, squishy spot in my heart for The Twilight Saga. Probably always will. While it certainly has its many flaws, at the age of fifteen I was pretty obsessed with Bella, Edward and Jacob, and their supernatural love triangle woes. This book hurtled me into the depths of the paranormal romance genre, something I still guilty pleasure enjoy today, many years later. Would probably still reread at some point in the future, not gonna lie.
---
Contemporary: The Secret Dream World of a Shopaholic – Sophie Kinsella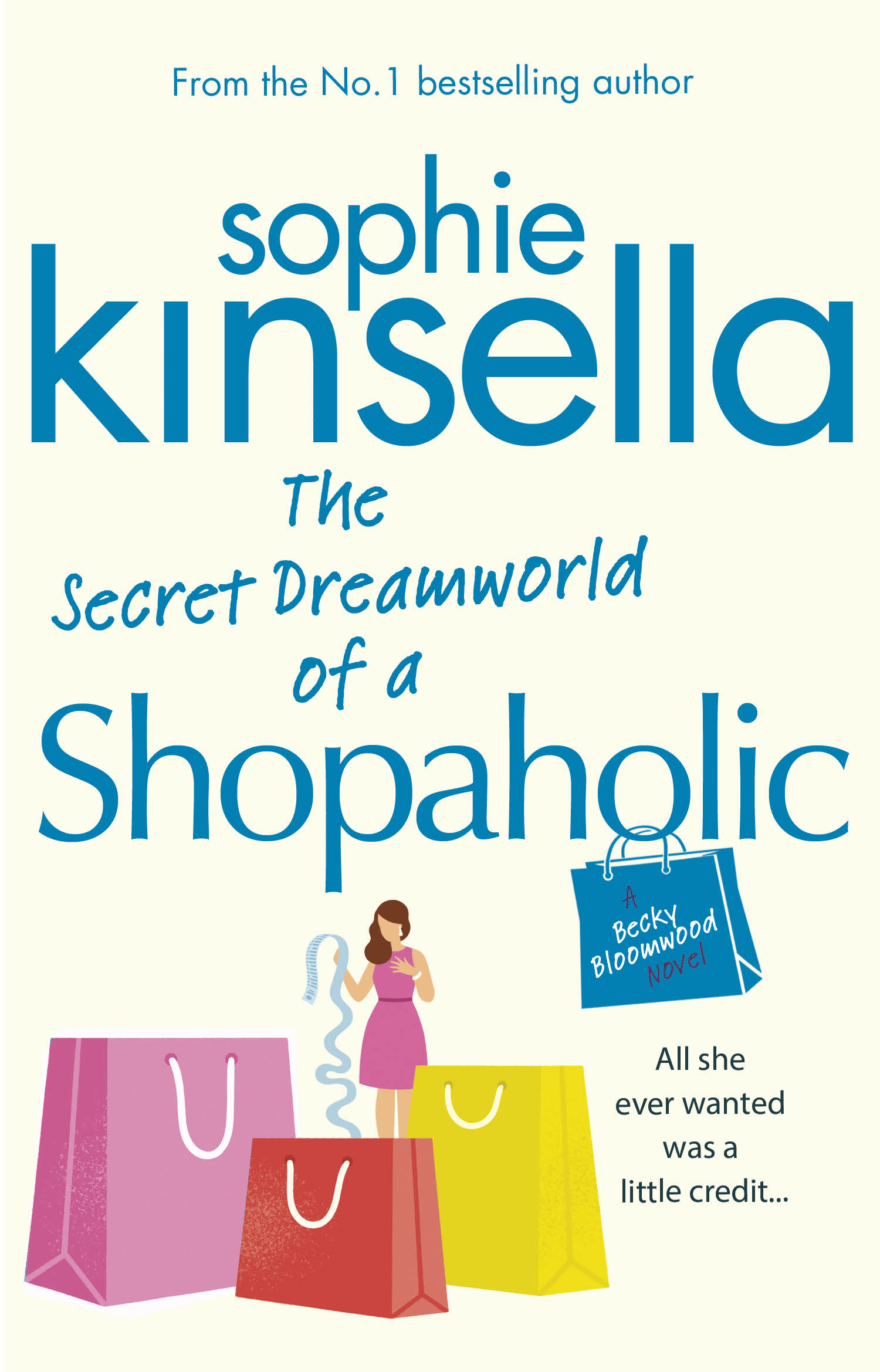 This book was a gift from my mum and I actually DNF-ed it the first time I read it. I still have no idea why but in my defense, this was a really long time ago. I gave it a second try on a trip to visit my grandparents and ended up racing through it. Having read many more contemporary romances now, were I to re-read it today it probably wouldn't be as enjoyable as it used to be but at the time I remember it being a lot of fun – Becky and her crazy shopping/debt antics. In the years after I read a whole bunch of Kinsella's other romcoms (including several in this series) and it's probably where my love of these types of novels started.
Jude and Cardan (The Folk of the Air Series – Holly Black)
Once again, I'm mentioning my messy and stabby faerie x human power couple, Jurdan. Eventually you all will get sick of me mentioning them over and over (then again, maybe you already are), but for now we're going to talk about them for the millionth time. These two are somewhat of a toxic clusterf*** at times. However, they just get each other so much better than anybody else does and they feel perfectly matched. Plus the conflict and sexual tension is simply *chef's kiss*. I love it when they're sniping at each other, stabbing one another in the back, working together, or being adorably sweet and vulnerable.
My two favourite romance tropes are enemies to lovers and fake dating. They're massively overdone but I can't get enough, especially when they're in the same book. A book I enjoyed that featured both was The Unhoneymooners by Christina Lauren. It's about Olive and Ethan who hate each other but whose siblings are getting married. After the bride and groom wind up with food poisoning, our leads decide to make use of their all expenses paid honeymoon to Hawaii. However, certain circumstances result in them having to pretend to be newlyweds. It's a lot of fun and I love a good CLo read, especially one with good verbal sparring.
---
I hope you all enjoyed trope-ing it up romance style with me and fingers crossed I managed to tick off most of your favourite tropes from the genre. I'm not usually one to tag other bloggers in these types of posts but I'd be absolutely thrilled if you gave the tag a go. If you'd like to, the prompts are listed below for easy copying and pasting. Until next time!
Prompts:
Love at First Sight: A Book You Fell in Love with Almost Immediately
Forbidden Love: A Romantic Pairing You Probably Shouldn't Love but Do
Stuck Together/Forced Proximity: A Book You Felt Pressured to Read (By a Friend, Bookstagram, Bloggers, etc.)
Mistaken Identity: A Book that Wasn't What You Were Expecting
Second Chance Romance: A Book or Series You Enjoyed More the Second Time Around
Opposites Attract: A Book You Love from a Genre You Don't Usually Read
Enemies to Lovers: A Book Whose Second Half is Better than its First OR A Series that Gets Better Over Time
Love Triangle: Your House is on Fire & You Can Only Save One Series! Which Two Series Do You Die Trying to Choose Between?
Friends to Lovers: A Book You Wanted More From
Meet Cute: A Book that Got You Hooked on Romance
Soulmates: Two Characters Who Are Made for Each Other
Bonus: Your Favourite Romance Trope/s & A Book that Features It