Some of you may remember that last year I took part in both the OWLs and NEWTs magical readathons hosted by the lovely G at Book Roast over on Booktube. Just like G, I'm a huge Harry Potter fan and although I don't participate in many readathons, I can't resist doing these ones. This year G has gone all out and has written up an entire booklet devoted to wizarding careers. Each have their own OWLs and NEWTs subject requirements which adds a fun, extra layer to the whole readathon experience.
If you're interested in taking part, you can find the full list of subject prompts for the readathon here, and the book of wizard world careers here (it looks absolutely amazing!)
MY WIZARD CAREER
Picking a career for this year's readathons has been a challenge! There's just so many fabulous sounding professions, but of course, I have to think about what I'm reasonably capable of achieving. I can usually manage about 6 books a month without any hectic scrambling so I've got two professions in mind depending on how I end up tracking.
1) Auror – This only requires 5 subjects and sounds right up my alley if I were to actually be a part of the wizarding world.
2) Hogwarts Professor – This career requires 7 subjects and again, seems like something suited to me. If I'm progressing well with the number of books for the month, I'll swap over to this instead as the subjects are highly flexible and allow for a cross over with the Auror requirements.
PRIORITY TBR
Now onto my TBR for the month. For the Auror career, I'm placing high priority on Defence Against the Dark Arts, Charms, Herbology, Potions and Transfiguration. I've added books for some of the other prompts just in case I have extra time and am able to move up to Hogwarts Professor. If so, my specialty subject will be Charms because teaching kids to levitate stuff sounds like fun.
Defence Against the Dark Arts
Reducto – Book or Series Starting with 'R'
Radio Silence – Alice Oseman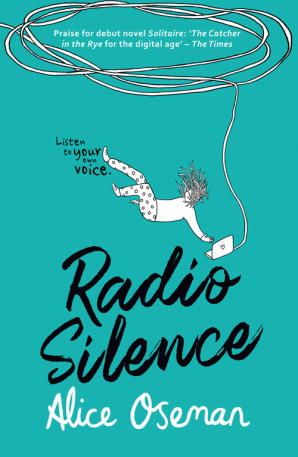 When I first saw this prompt, I thought it'd be one of the easiest ones on the list. How wrong I was. Turns out, R isn't as popular a letter for titles as I thought. Not wanting to do a reread just for the sake of it, I ended up going to the bookstore and hurrah! I spotted Radio Silence. I've been wanting to read one of Alice Oseman's books and now I have the perfect opportunity. This book has had some great reviews from my Goodreads buddies so I'm really looking forward to it!
Transfiguration
Sprayed Edges or a Red Cover
Saga, Vol. 2 – Brian K. Vaughan & Fiona Staples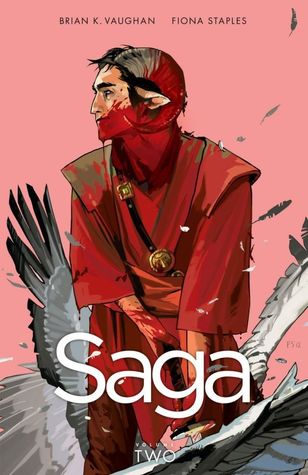 I read the first volume in the Saga series as part of a previous magical readathon and really enjoyed it. I ended up buying the next two volumes shortly after but, as usual, never got around to reading them. These are perfect for bulking up your readathon results so I'm super glad one of the prompts fit. Time to get back to Marko, Alana & Hazel's adventures.
Potions
Next Ingredient – A Sequel
City of Lost Souls (Mortal Instruments 5#) – Cassandra Clare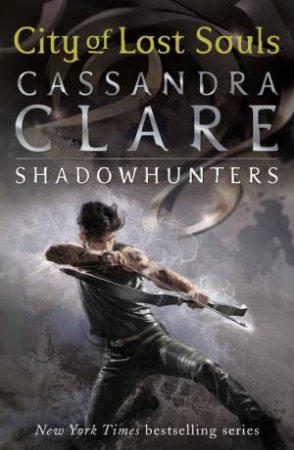 Time to press on with my The Mortal Instruments read/re-read. After getting through CoFA, I'm now finally onto a book I haven't read. I'm not sure how keen I am though. My sister didn't exactly give CoLS a glowing review and I am beyond over Jace and Clary's melodrama, but for Alec, Magnus, Simon and Isabel, I'll push through. Well, that and because, as I've said many times before, I WANT TO READ THE DAMN DARK ARTIFICES like everyone else on the planet.
Herbology
A Plant on the Cover
It Ends with Us – Colleen Hoover
Thank god, finally a prompt that works for one of the prioritised books on my existing TBR! As you can see, this book features a bunch of crushed flowers on the cover so that works for the prompt. I featured this book on my recent Top 10 Tuesday Autumn TBR post so I really hope I actually get to it (outlook seems good). As I've mentioned, it's supposed to be a good romance read with a decent amount of substance and emotion. It's not overly long either which is great for a readathon.
Charms
Age Line – An Adult Book
Middlegame – Seanan McGuire
I was granted this ARC a little while ago now but as we were told not to publish reviews until at least 2 weeks before release (which is in May) I've been holding off. With only about a month to go now, I think it's time to get stuck in. However, I'm a little worried about the fact it's over 500 pages long and that it may hold me up a bit. Then again, it'll be an e-read, so maybe it will be okay. The vague (non-full review) comments on this book have been great, meaning hopefully it'll be so good that I simply race through in the blink of an eye!
BONUS TBR
Arithmancy
Work Written By More than One Author
Always Never Yours – Emily Wibberly and Austin Siegemund-Broka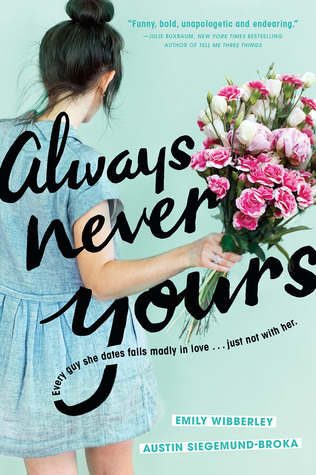 Another book from my existing TBR, yay! That means it's cute contemporary time. As I mentioned in my Autumn TBR Top 10, I'm super keen to read this sweet, fluffy read. And fitting with the prompt, it's written by two authors – a husband and wife, so adorable. I think this'll be a quick, easy read which should help maintain my momentum, especially towards the end of the month.
Muggle Studies
A Contemporary
What If It's Us – Becky Albertalli & Adam Silvera
As I've mentioned a million zillion times, I've been putting this book off for a ages so it's about time I finally read it. However, this subject isn't a priority for me with my chosen career so it's unlikely I'll get this far. Poor What If It's Us, it's always so neglected. I'll get to you eventually, I promiiiissseeee!!!
History of Magic
Published at least 10 years ago
Pet Sematary by Stephen King
I was originally torn as to which King book I wanted to do for this one, but having finally decided to try my hand at an audiobook and give myself something to listen to when I go for walks, I downloaded Pet Sematary. I have no idea if I'm capable of listening to the entire thing during the month (it's like 15 1/2 hours?). At least this one isn't an essential subject and regardless of when I finish, if I feel like watching the new adaptation (I don't usually do scary movies but can't resist King adaptations) I'll be ready for it.
Ancient Runes
A Retelling
The Dark Descent of Elizabeth Frankenstein – Kiersten White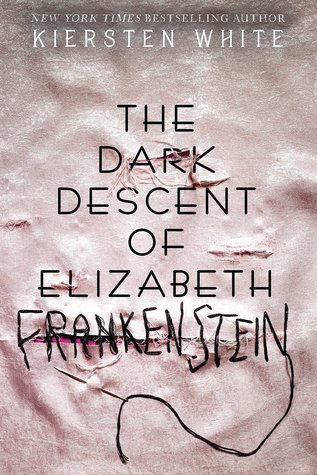 Annoyingly, I read the only retelling I had on my purchased TBR in March (A Curse so Dark and Lonely) right before I saw the prompts for the readathon. Now, of course, I have to buy one if I do this prompt. At this point, it's looking like Elizabeth Frankenstein will be my pick because I've been thinking about reading it for a while, it's short, and, for something different, it's not a fairy tale retelling. It also looks a tad dark which you guys know I'm always drawn to.

And that's my ambitious TBR for April 2019! I'm hoping that if I put in a little extra time here and there, more than I usually do, I'll end up with a good result much like I did in 2018.
Are any of you taking part in the OWLs 2019 readathon? If so, what profession are you aiming for?