There are so many books on a bookworm's TBR in a given year. So. Many. And as the months progress, we add a whole bunch of new releases and discover books we should have read FOREVER ago. Before you know it, it's towering over you and you're facing the question of which book do you read next over and over and over again until you either die or the year ends. As you'd expect, this means that a lot of them are bound to get left out by the time you hit December. There's only so much time!!! Once again, I ask, WHERE IS MY TIMETURNER?
Anyway, here are 10 books that didn't make it onto my 2018 reading challenge (some may not have even made it onto my 2017 challenge…awkward…) but let's cross our fingers and hope they have better luck this year. I mean, it's a 50%-50% chance – unless of course it's over 500 pages, then it's more like a 20% chance of getting read.
The Poppy War – R. F. Kuang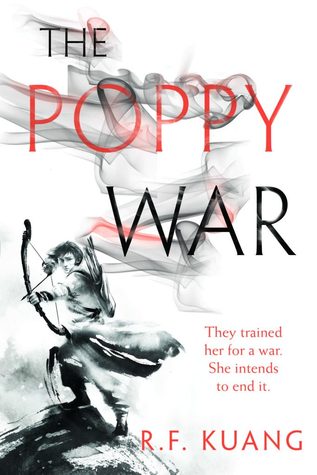 REASON: It's a pretty decent size meaning transporting it will be difficult. It's also an expansive, new fantasy world with a whole lot of new world building details so I really need to be in the mood for it.
Muse of Nightmares – Laini Taylor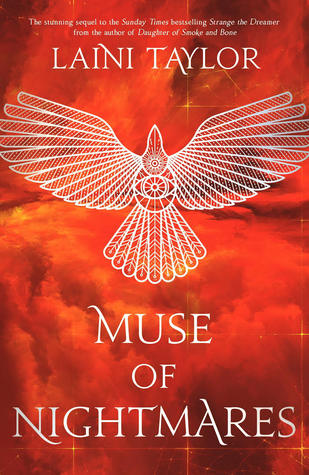 REASON: I need to re-read Strange the Dreamer first because my memory sucks and I'm worried I'll start it and then go, 'what is this', 'who is that', 'when did that happen' over and over until it's over.
What If It's Us – Becky Albertalli & Adam Silvera
REASON: No idea. I just kept picking other YA contemporaries to start instead. I think maybe I might also have lost a bit of momentum after I read some mixed reviews.
Saga, Vol. 2 – Brian K. Vaughan & Fiona Staples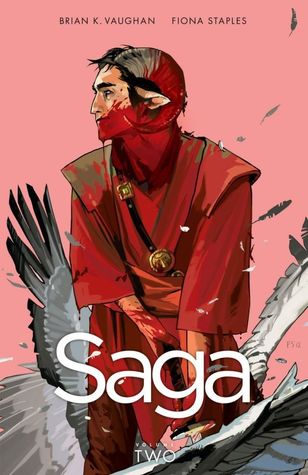 REASON: I really need to sit down and read through this in the space of an afternoon. It's not something you bring on the train (blood & boobs might make for some awkward morning trips). So my lame excuse is that I never made the time for it when I should have. Too busy doing gosh knows what.
Winter (The Lunar Chronicles 4#) – Marissa Meyer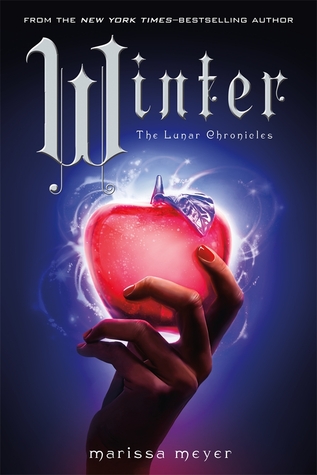 REASON: I really want to buy this in hardback to match my copies of Scarlet and Cress (we're just ignoring the fact that Cinder is a paperback). Unfortunately, that means I have to order it online on Book Depository and IT NEVER SEEMS TO COME DOWN IN PRICE. Basically I'm waiting until my wallet won't hurt getting it.
The Song Rising – Samantha Shannon
REASON: I managed to do my reread of The Bone Season but didn't make it to The Mime Order. This means, once again, I didn't make it to The Song Rising. Once I reread book two I can go into this one with all the facts fresh. Damn, memory. Then again, at this point the time between rereads for books one and two is probably getting so long that I'll be lost anyway. *sigh*
The Darkest Minds – Alexandra Bracken
REASON: I didn't buy this one until the last few months of 2018 so I think maybe I just had other priorities? Not sure. I'll get there.
City of Glass – Cassandra Clare
REASON: Okay, I'm very, very slowly working my way through Cassie Clare's books again. One day far, far into the future (as it's looking now) I'll be able to read Lady Midnight and actually have a clue what's happening. CoG & CoFA will be rereads but the rest will be new (I gave up on the series previously). I did reread books 1 & 2 in 2017 but progress has stagnated since then. Still, I'm expecting a resurgence in 2019. Here I come The Dark Artifices!!
The House of Hades (The Heroes of Olympus 4#) – Rick Riordan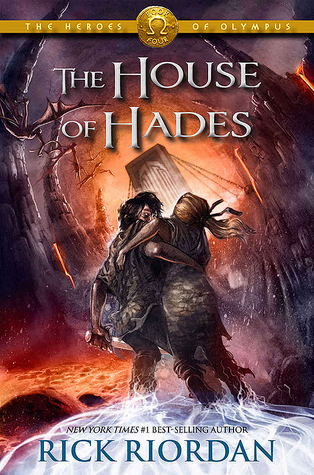 REASON: In my defence, I did read like 5 Riordan books in 2018 so it's not such a big deal that I didn't get to this one. I read books 2 & 3 in The Heroes of Olympus series back to back so I needed a teensy break before moving forward. I also need to buy it and because I like the US covers better, once again I need to order it.
Sleeping Beauties – Stephen King
REASON: Have you seen this book? It's so big it makes paperweights cry. I have other enormous books on my bedside table that I need to finish first before I can even think about dealing with this brick. I want to but it's going to take some time.
Which books missed out on being added to your 2018 reading challenge? 
---
For Top 10 Tuesday topics, see Jana at That Artsy Reader Girl.