This year, I've noticed that I've spent a lot of time reading and trying to catch up on books that were released some time ago . In other words, backlisted books. I've been so concerned with these (how could I not be? The list of amazing ones I haven't read never seems to end!) that I haven't thought much about upcoming releases, whether they be continuations of series I like, standalones from existing great authors, or exciting new author debuts. For that reason I'm decided to start doing some posting about upcoming releases every so often to try and find some awesome new books to look forward to. Instead of the usual one book per post that tags such as Waiting on Wednesday tend to focus on, I'm going to go with three. Three sounds like a nice number (she says now when she still has a long list of upcoming releases to use in future posts…).
This week, the lucky three books are all Jan 2019 releases and they are…
The Wicked King – Holly Black (8th January, 2019)
You must be strong enough to strike and strike and strike again without tiring.
The first lesson is to make yourself strong.
After the jaw-dropping revelation that Oak is the heir to Faerie, Jude must keep her younger brother safe. To do so, she has bound the wicked king, Cardan, to her, and made herself the power behind the throne. Navigating the constantly shifting political alliances of Faerie would be difficult enough if Cardan were easy to control. But he does everything in his power to humiliate and undermine her even as his fascination with her remains undiminished.
When it becomes all too clear that someone close to Jude means to betray her, threatening her own life and the lives of everyone she loves, Jude must uncover the traitor and fight her own complicated feelings for Cardan to maintain control as a mortal in a Faerie world.
---
Come on, as if this wasn't going to be here. There were definite flaws with The Cruel Prince but it's just one of those books that I loved reading anyway and I am unashamedly super excited to read the sequel. SO EXCITED. I'm really keen to see what happens with the political situation following the dramatic end to book 1 and to find out how Cardan and Jude's relationship progresses because of this. I'm also hoping for some more world building and slightly quicker pacing from the get-go.
Two Can Keep a Secret – Karen M. McManus (8th January, 2019)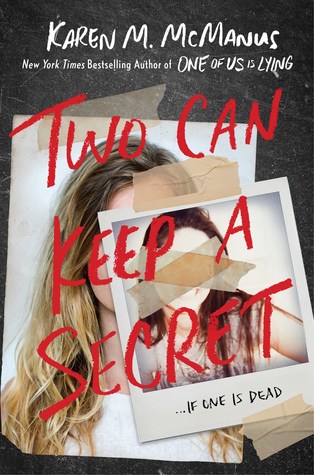 Echo Ridge is small-town America. Ellery's never been there, but she's heard all about it. Her aunt went missing there at age seventeen. And only five years ago, a homecoming queen put the town on the map when she was killed. Now Ellery has to move there to live with a grandmother she barely knows.
The town is picture-perfect, but it's hiding secrets. And before school even begins for Ellery, someone's declared open season on homecoming, promising to make it as dangerous as it was five years ago. Then, almost as if to prove it, another girl goes missing.
Ellery knows all about secrets. Her mother has them; her grandmother does too. And the longer she's in Echo Ridge, the clearer it becomes that everyone there is hiding something. The thing is, secrets are dangerous–and most people aren't good at keeping them. Which is why in Echo Ridge, it's safest to keep your secrets to yourself.
---
I read McManus's first book, One of Us is Lying earlier this year and ended up quite enjoying it despite a few letdowns. This one sounds like another YA mystery/thriller type thing which I've been craving a lot of lately for some unknown reason – some have been more successful than others. Hopefully the mystery side of this one will be a bit more suspenceful and surprising but I'm sure it's bound to be a good ride anyway. Small town, lots of secrets, disappearances, homecoming queens, seems like a good combo to me.
The Gilded Wolves – Roshani Chokshi (15th January, 2019)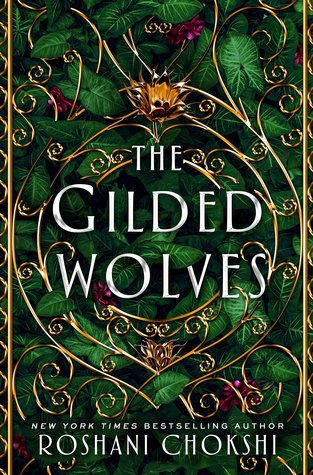 Paris, 1889: The world is on the cusp of industry and power, and the Exposition Universelle has breathed new life into the streets and dredged up ancient secrets. In this city, no one keeps tabs on secrets better than treasure-hunter and wealthy hotelier, Séverin Montagnet-Alarie. But when the all-powerful society, the Order of Babel, seeks him out for help, Séverin is offered a treasure that he never imagined: his true inheritance.
To find the ancient artifact the Order seeks, Séverin will need help from a band of experts: An engineer with a debt to pay. A historian who can't yet go home. A dancer with a sinister past. And a brother in all but blood, who might care too much.
Together, they'll have to use their wits and knowledge to hunt the artifact through the dark and glittering heart of Paris. What they find might change the world, but only if they can stay alive.
---
I love group dynamics and the blurb of this one is giving me Six of Crows vibes except set in Paris with more magic awesomeness thrown in. I'm hoping there'll be some great characters and that the plot will be a balance between action packed and quieter character/relationship building moments. As an added bonus, the cover looks pretty darn gorgeous. Get in and around my bookcase already.
Are any of these three on your reading radar for next year? What are some other upcoming releases that you're eagerly awaiting or even just curious about?