So, it turns out that I'm a bad person.  Bad, as in takes this long to finally do a tag I was tagged in by Nadwa @ Painfully Fictional back in AUGUST. Yep, you read that right. Sorry Nadwa! I'm finally doing it and here goes. Please don't send me hate mail. *cringes*
A POPULAR BOOK OR BOOK SERIES THAT YOU DIDN'T LIKE
The Bronze Horseman (Paullina Simons)
There were a lot of books to choose for on this one but I  cannot even count how many times I rolled my eyes reading this book. The romance was ridiculously sappy –  especially the last third of the book. And my god, I was in tropes up to my eyeballs. Plus sections of it are just SO BORING. You know you're not enjoying a novel when the most interesting bits are the chapters in which everyone's starving and freezing to death in a Russian winter during WWII.
A POPULAR BOOK OR BOOK SERIES THAT EVERYONE ELSE SEEMS TO HATE BUT YOU LOVE
Gameboard of the Gods (Richelle Mead)
It turns out that I don't really have any decent answers for this one so I'm going with Gameboard of the Gods by Richelle Mead. I really enjoyed this one (and the sequel) and it actually has a high Goodreads rating but the sales were so low that the publisher has put the series on the back burner, and that makes me sad.
AN OTP THAT YOU DON'T LIKE
Alina & Mal
I tried, okay. I did. Mal is just boring. He's really, really uninteresting and I don't feel any sort of chemistry between him and Alina. Knowing that they're end game turned me off the rest of the series. Deep down I recognise that I'm a sick, sick person for shipping her with the Darkling, trust me, I know. BUT I JUST CAN'T STOP. I want her to redeem him and for them to live happily ever after *cries*.
A POPULAR BOOK GENRE THAT YOU HARDLY REACH FOR
Non-fiction – Specifically Biographies 
A lot of people are really big on bios but I could  probably count on one hand the number I've read. Perhaps I'm not reading the right ones? I suppose it would have to be someone whose led an interesting life or a person I'm a really, really big fan of. I'm not much of a non-fiction person in general so maybe I need to expand my horizons a bit.
A POPULAR/BELOVED CHARACTER THAT YOU DO NOT LIKE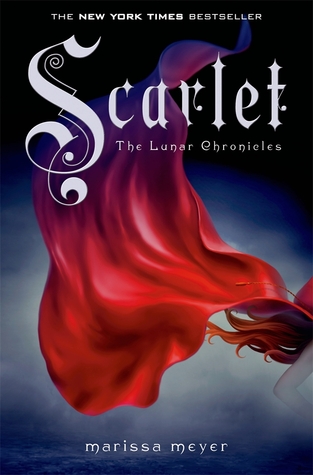 Scarlet
I had a really hard time with this one because it seems that I don't dislike anyone who's popular –  gosh, have more unusual opinions, Ashley. Honestly,  I don't dislike or hate Scarlet I just find her a bit uninteresting in comparison to the rest of the characters in the series and it's part of the reason I didn't enjoy book two as much as Cinder. Perhaps I'll find her more engaging after Cress?
A POPULAR AUTHOR THAT YOU CAN'T SEEM TO GET INTO
John Green
I just don't think he's my thing.  I read The Fault in Our Stars and it was fine but nothing amazing. I've seen the Paper Towns film and have no desire to ever read the book. I've read the first couple of pages of An Abundance of Katherines but again no drive to continue. The blurb of Turtles All the Way Down does not interest me in the slightest. So, with all this in mind, I've decided, sorry John Green, your books aren't for me. However your social media game, A for Awesome.
A POPULAR BOOK TROPE THAT YOU'RE TIRED OF SEEING
The Beauty Blind Protagonist
You know the one: I am so average looking, so plain, so uninteresting, why would anyone ever like me? Now enter fifty-gazillion hot guys to tell me how fantabulous, special, and splendiferous I actually am.
Yep, that one.
A POPULAR SERIES THAT YOU HAVE NO INTEREST IN READING
Maze Runner – James Dashner & Rebel of the Sands – Alwyn Hamilton 
Sorry, just no interest there.  I have no idea why and I know both series are really popular but I'm indifferent. Ah well, too many other things to read anyway.
THE SAYING GOES "THE BOOK IS ALWAYS BETTER THAN THE MOVIE", BUT WHAT MOVIE OR TV SHOW ADAPTATION DO YOU PREFER MORE THAN THE BOOK?
The Lord of the Rings – J.R.R. Tolkien
I love the LOTR film trilogy. LOVE it. It's amazing, but I've tried reading the books twice now and given up both times. I just feel that the plot is rushed in favour of drawn out descriptions of irrelevant history and world building that had the books been written today would've been labelled info-dumping. While I appreciate that Tolkien wrote the series to showcase his amazing world and languages (it succeeds at that), the writing in regards to the plot and characters isn't fulfilling and the tone is just a bit too smug for my liking. The films cut out the unnecessary information and bring in more relevant details from Tolkien's appendices that actually serve to enrich the overall narrative. An adaptation done right.
As usual, I'm not much of a tagger so if you'd  like to do this one, go forth and answer questions. I'd love to see what your answers are and perhaps it'll take the heat off my dodgy ass opinions…