A large chunk of you have probably already read this particular release by now but as I've just read it and it's still fresh in my memory, I'm going to review it anyway. These days I don't often sit around excitedly waiting for books to come out, I'm too busy trying to conquer my existing mound. Still, I was actually really looking forward to reading this one and because I refrained from reading anything other than the blurb beforehand, I avoided a first class ticket all aboard the hype train. Woot, woot!
The gist: TCP centres around seventeen-year-old, Jude, who after the murder of her parents is forced to grow up in Faerie along with her two sisters under the guardianship of her parents' murderer. Not as prisoners, we're talking confusing pseudo-parent relationship here.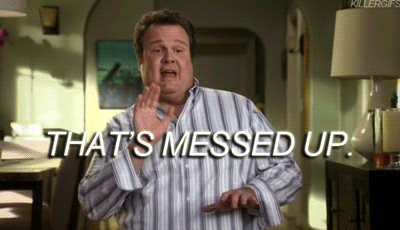 To make matters worse, the fey are kind of well…awful. If they're not trying to eat or control Jude, they're most certainly trying to frighten and torment her, especially the punk ass faeries she's stuck going to school with. So fair warning, you will spend the first part of the book basically just thinking: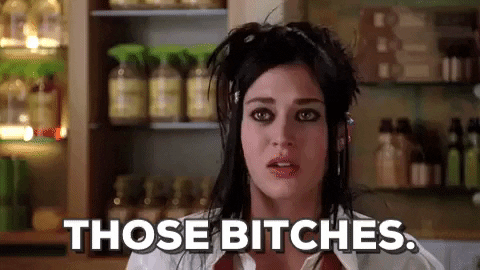 Until BAM. In comes…
faerie politics,
espionage,
ALLIANCES,
MURDER,
PLOTTING!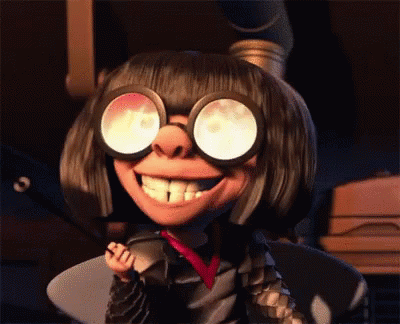 Okay, getting a teensy bit carried away, but you get the point – lies, twists and stabby-stabby. I don't want to dwell too much here because spoilers, but a lot of the drama revolves around the faerie royal family and the throne. It sends everything into chaos and drives our protagonist to become increasingly more morally questionable in her search for power after too long being one of the powerless.
Why you Should Read this Book:
It Starts and Ends with a Bang
We begin with several murders and end with political machinations and a side of murder.
Characters in Shades of Grey
There are pretty much no characters in this book that can be considered straight forward good or bad, which is great because character complexity is what we all want. The fey that populate Faerie each have their own self-centred drives, mean streaks and chequered  pasts, including those characters that we're supposed to root for and those who seem a-okay for chunks of the time.
Even our main character, Jude, isn't immune from this, possessing a underlying bloodthirstiness and craving for power as great as any faerie's – one that becomes increasingly apparent as the story goes on and is likely to bite her in the ass later. While she may not always be a likeable character, she's definitely an engaging one.
Then, of course, there's Prince Cardan. Ah, Cardan.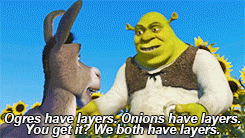 …And apparently so does Cardan. Damn it, you just had to go and develop (a) depth and (b) an amusing, sarcastic sense of humour. *sigh* I guess sometimes you just can't help but root for the asshole. I'm not saying I'm swooning but by the end of the book I definitely enjoyed every time he turned up on the page. But hopefully it's okay because I consciously recognise the fact that he's scum.
Politics, Secrets and Lies, Oh My!
A lot of people have said this is faerie Game of Thrones and I guess the analogy works to a degree, just don't expect as much complexity. Still, the enjoyment factor was definitely there for me. I really loved reading as the power plays, plotting, and twists unfolded during the fey and Jude's struggles for power. A lot of people were quite shocked by the sudden turns in the book, me not so much, but they've provided a great foundation to get excited about going into book two.
Writing
This has been a bit of a divisive one. World building aside, I quite like Black's style and voice. It's a little bit dark, a touch twisted, doesn't dwell too much on imagery, and manages to come up with some great lines, particularly where they relate to Jude's assessments of herself. A few examples:
"I have lied and I have betrayed and I have triumphed. If only there was someone to congratulate me."
–
 "Desire is an odd thing. As soon as it's sated, it transmutes. If we receive golden thread, we desire the golden needle."
–
"That's what comes of hungering for something: You forget to check if it's rotten before you gobble it down."
Reasons you May Not Enjoy this One:
Pacing & Direction
This is a book that takes a while to really get going. The first half revolves around Jude's interactions with her family and the fey in her class, and her desire to try and prove herself at a tournament. For some people this'll be too slow pace wise and worse, for a long time these events are going to seem unconnected and without any real purpose. By the end you'll understand their importance in getting Jude and events to where they needed to be but until then it might put people slightly in struggle town.
Unlikeable or Just Plain 'Eh' Characters
TCP contains a lot of unlikeable characters without a balanced amount of loveable ones. While my perceptions of people improved over the course of the novel, I can safely say that while there were several characters I liked, there were none I loved and if they'd been killed off I probably would have just gone:
However, I can see why it might be the case in this kind of story where basically everyone's motives are suspect.
Jude herself is also slightly difficult to relate to or like at times. While her strength and smarts are great, her arrogance, whining, and keenness to out awful the faeries, not so much.
"If I cannot be better than them, I will be so much worse."
Additionally, a lot of her traits and skills are kind of just thrown at the reader without much development or explanation which makes bonding with her as a MC a bit difficult.
World Building
After reading the entire novel I still know very little about the world it's set in – the inhabitants, the social hierarchy, usage of magic, interactions with the human world, war, the broader politics of Faerie, etc. It's a bit like a puzzle where you can make out small details in the tiny sections you've completed but on the whole, you have no idea what the damn thing's supposed to be yet. Is it a bird, is it a plane, no it's….lack of proper world building. I get it, we all hate info dumping but a little more than general vagueness is always much appreciated.
Despite it's flaws, I really enjoyed The Cruel Prince and raced through it in the space of about two days. It won't be everyone's cup of tea but if you go into it, ignore the hype, try to appreciate the book for what it is, and hopefully you'll enjoy yourself. As for me, I'll be over here, eagerly awaiting The Wicked King. *whistles*
4 stars
Read this one too? What were your thoughts?