I was extremely worried going into this book. I'd been ambivalent about ACOTAR and then fell head over heels for ACOMAF, but had heard a lot of loud disappointment from people about Maas's newest entry in the series.  Now, almost seven-hundred pages later – I didn't realise I'd be signing up for almost Diana Gabaldon like territory when I began this chunky book – I can say that while I have a few problems with it, overall ACOWAR was not what I'd call a disappointment. To make things easier, I'll break this down into what I liked and what I didn't like.
The Good
It's difficult to break down what I loved about ACOWAR because by and large, things were pretty good. For the most part the plot flowed in a logical and easy to follow direction. As we expected from book two, book three focused on the immediate build up to Prythian's war against Hybern and then the actual battle itself. I enjoyed the storyline – the battles themselves were exciting and interesting to read, and there was always a slight underlying tension as I wondered whether every member of my favourite night court family would make it out unscathed. I love a great high fantasy battle scene, which I think I can attribute to my repeated viewings of the Lord of the Rings films over the years. When they're done right, they're great, and SJM has done a pretty fair job here.
The build-up to the war itself was largely entertaining as Feyre and co. scramble around searching for allies and every possible upper-hand to use against the enormous armies of Hybern. The book does drag at points (characters put off doing things that you know they'll eventually come back to later) and probably could have been a bit shorter but when it picks up, it really does pick up.  One of my favourite sections, which I, unfortunately, reached at a time already verging on unreasonable for bed, is the meeting between the various high lords of the different faerie courts. The characters are diverse and the conflict brewing just beneath the surface, which on occasion does rise to the top, is enough to keep you flipping through pages, dying to know how things will play out.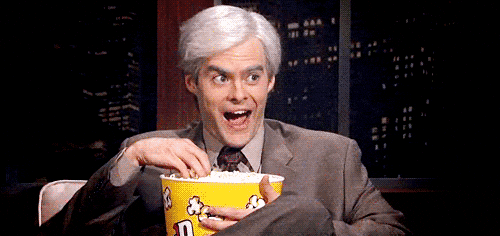 The characters remain as wonderful as ever, playing off each other in entertaining and dramatic ways under the new stress of the war. Lucien is introduced back into the mix and somewhat redeemed after the events of ACOMAF, even though he does end up disappearing half way through on what becomes a somewhat pointless quest. Both Nesta and Elain also come into their own a bit in this book which is wonderful to see, especially during the final battle. My lovely Feysand ship remains strong and intact, ready to tackle the world. I never tire of the way these two support each other. They offer their opinions but always know that their partner is an individual and has the right to make their own decisions, good or bad.
Speaking of bad, let's move onto my issues with the book…
The Bad
Up first, the character allegiance twists. I have to say that this was a book that was extremely messy in terms of its characters switching allegiances or being "shockingly" revealed to be different from what they appeared to be. While it's great to keep readers guessing, there comes a point where not only does this become boring, but also difficult to keep track of who's betrayed or fighting with whom.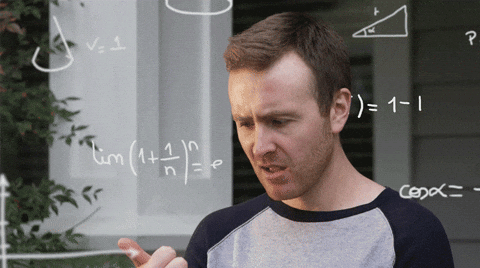 Second, the viewpoint of the battle scenes. My issue here is that of Feyre's involvement. In order to depict the battles as she wished (aka. a bit more like third-person), SJM positions Feyre at a height above each battle scene from which she can observe the fighting. Feyre then describes which army sections are flanking others and the actions of individual characters such as Rhys and Cassian as they fight. While this is fine, I do wish that Feyre had been a bit more involved in battles, other than the attack on the Summer Court, and got to kick some ass as we all know she's capable of doing.
Up next, a complaint about language choices, specifically 'mate', 'female' and 'male'. I get that pretty much all of the characters in these books are fey, not human, but do we really have to refer to individual characters as 'females' or 'males' like they're an exotic animal with little self-control or higher thought processes? Talking like David Attenborough can be fun on occasion but perhaps not in this context. Additionally, I'm very much over Feyre and Rhys's constant references to each other as 'my mate'. It sounds possessive and well, weird.
While we're on the subject of relationships, I was mildly let down by the lack of full development in any other relationship than Rhys and Feyre's. Nearly everyone in this story had a romantic plotline with someone else and I was somewhat dissatisfied with the ending of just about all of them. More ground was gained in some relationships than others but overall, none really had a proper resolution. Even Cassian and Nesta who have a sort-of moment during the final battle are never really shown discussing it in the aftermath. Way to remove the wind from my sails SJM. However, points for the sexuality discussion concerning a certain character.
Last but not least, the finale. Yes, these scenes did what they needed to do to close the story arch but I have to say, they felt a little too dramatic for me. There's people fighting left right and center, characters splitting off into different locations, new allies turning up every few pages, a random and not properly explained betrayal, sacrifices, an almost death (really SJM, did we really need to go through that?),  an actual death, a crack in reality, and a declaration of love. It's all just a bit overwhelming.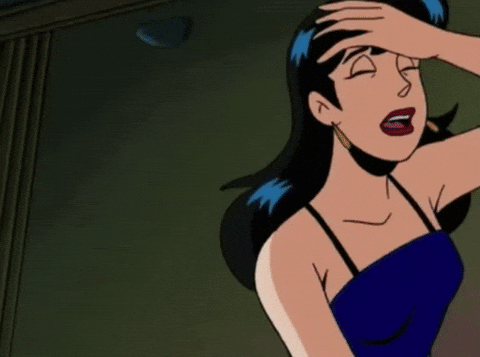 Furthermore, one of the more important allies to show up is just a little too far-fetched for my liking. It's someone who has been gone for about a book and a half, hasn't been a significant character, somehow manages to get there at the exact right time, and renders Lucien's quest useless. Yet, I do have to say that I liked that everyone, particularly Feyre's sisters, ended up being necessary to save the day. Yay, team work!
---
I know it looks like I had a lot of bad things to say but overall, I enjoyed ACOWAR. It was an engaging and exciting read. Despite its issues, it's still ahead of ACOTAR because it was memorable. So, if like me, you're worried about making it to book three in the series, I say don't be. You're still in for a fun (and stressful) time.
3.5 Stars