Welcome to part two of my commentary on A Court of Thorns and Roses. In other words, the lazy way to write a book review without it actually being lazy at all because it requires so much damn effort. Time to get stuck in:
146: She's finally going to do some painting! Yay, bonding!
147: Aw Tamlin's happy. And she's getting little butterflies. It's definitely a stark turnaround from 'he's a ferocious, dangerous monster'
151: Poor faery. Evil fey woman, whose name I cannot for the life of me remember, cut off his wings.
154: 'I wouldn't want to die alone'. Very sweet
157: HA! It's like Tamlin and Feyre are on a date with Lucien as chaperone.
158: Lucien is chugging wine, such a lush.
160: Wow, murdering your girlfriend and then trying to murder you; Lucien's family is worse than Feyre's.
170: Apparently Fey is painting Tamlin now. Paint me like one of your French girls.
172-3: Tamlin's words caress her bones, what the…? Now he's kissing her hands and she's getting warm feelings in her secret places.  He's kissing her cheek, saying something ambiguous about it not being the right time yet, there will be answers, blah blah blah, and…he's disappeared. I didn't realise Tamlin got his dating tips from Tuxedo Mask.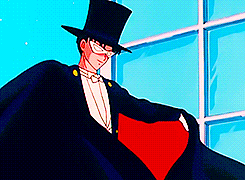 174: Oh good god, he wrote her some poems. Oh no, and he's going to read them to her aloud so she won't struggle reading them. Oh god, the cringe factor. Please make it stop….
175: I just can't deal.
176: Is it bad that I'm like, phew, we've returned to the traumatic family back stories?
184: So, there's going to be a faerie party. Tamlin: Stay inside all night, for your own protection. Fey: Of course, Tamlin. *five seconds later* Feyre: I should go outside because DRUMS
187: Rapey faeries. Why does Feyre always seem to need rescuing? I mean, she does do her best to fight back but could we have a little variety in conflict here?
188: Ah, enter Rhysand. I remember you. You're the one everyone makes love heart eyes over.
189: Beautiful, magnificent. Okay Feyre, try not to drop your pants and underwear all at once.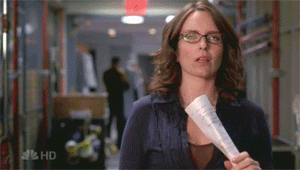 193: It seems that this whole faerie party thing is a sex rite to rejuvenate crops. I think I vaguely remember how this goes. In one word: raunchy.
196-7: Now I remember why this is categorised as being for older young adult readers. You definitely know it's older when you find biting, grinding and fantasies about shoving someone's head between your legs.
202: Fey's all dressed up for dinner and Lucien's so keen not to be a third wheel again, he's leaving smoke puffs behind him like the roadrunner.
216: Severed heads on sticks. Did I pick up Game of Thrones without realising it? Hey, Joffrey, where you at?
218: Lucien gets to take care of the head. Best job ever.
222: He made her want to purr. Ugh. They're not even together and already they're that couple that make people want to vom.
224: Another faerie party and there's wine. What are the odds Fey gets drunk? Also, the idea of Lucien getting Fey to eat the faery equivalent of 'shrooms is hilarious.
225: Yep, she's drunk. Poor, Lucien. Life is hard when you have a master who throws you in the reflection pool.
226: Now she's dancing and Tamlin's playing the fiddle. Of all things, the fiddle.
227: Tamlin has something better to show her than the dancing. *wiggles eyebrows suggestively*
228: Okay, calm your farm eyebrows. He's just showing her the will-O'-the-wisps which will forever be linked by my brain to the movie Brave.
229: Their first kiss and Feyre' like 'that's it?' Awks.
231: Chill with the flirting over breakfast guys, you're making Lucien uncomfortable, poor baby.
232: You know what, just screw already.
234: Rhysand has decided to visit. And Tamlin is extremely unhappy.
235: Amarantha. So that's bitchy faerie's name. Plus, Rhys is kind of an asshole.
237: Oh dear, Rhys just saw Fey's place setting. It's about to hit the fan.
238: Wow, Sarah you've got some major character work to do on Rhys. Ain't no way I'm shipping that yet.
244-245: Well this is dramatic. Tamlin's sending her home and Feyre's chucking a tanty.
246:..and the mood has changed into um, well, straddling.
247: How the hell is this young adult. Questioning the classification guidelines here MASSIVELY! Like it actually says word for word 'he slid down between my thighs and feasted on me'. What the…what?!
249: And now she's actually leaving.
252: Oh great, it's the cow and the mouse (aka her sisters).
264: So it seems that Nesta knows everything. She's a smarter cow than I gave her credit for.
265: Nesta tried to rescue her from Prythian. Okay, I may regret calling her a cow.
269: Oh no. Fey did a bad thing, a very bad thing.
273: She's off to save Tamlin!
278: Finally, Alis is here to give us some actual answers about what's going on in Faerieland.
280-281: There's a lot of information to process here and it's a little hard to take it seriously when every few sentences Alis is shoving turnips and spices into a bag.
282: Amarantha carved out Lucien's eye with her fingernail. That's it, that bitch is going down.
283: This is a little too coincidental. Everything magically falling into place just at the right time. Also, Tamlin totally could have toned down the whole 'Murderers!' dramatics at the beginning.
286: Why in the world do you keep saying the seven times seven years. Just say forty-nine!
287: There's a lot of blame going on here considering all Feyre did was fail to say I love you. Big whoop. That's a lot of pressure on one person to save a whole freaking race from enslavement without even knowing they're supposed to. And now she's going to stupidly throw herself into danger with no plan, no weapons, and no clue to save everyone. Damn protagonists.
291: Yeah, I'm with Alis here. You don't even know if you'll get the chance to speak to Amarantha, you dumb ass.
294: Oh sure, nowww she realises she's an idiot and should have got more information before running off into the depths of a bloody cave tunnel network. And because she's not a ninja, predictably one of Amarantha's sentries has found her.
296: And somehow she's lucky enough to be brought exactly where she needs to go, (BECAUSE PLOT) to Amarantha who apparently isn't as attractive as expected.
287: Fey: I've come to claim the one I love. Honestly, Amarantha, I'd laugh too.
298: Tamlin let some poor other girl get tortured to protect Fey. Well, that was definitely morally ambiguous. I'm not okay with this.
299: Really not okay with this. It's actually awful.
300: That is some serious revenge. This woman really needs to see someone about her inability to let go of a grudge.
304: Fey made a deal with Amarantha to complete three tasks in exchange for Tamlin and the spell being broken. And now she's a human punching bag.
306: Yay, Lucien!
308: Amarantha actually spent two weeks torturing Jurian. Like, awfulness aside, how did she not get bored??
309: Rotting corpses on walls. I really need to get the name of Amarantha's decorator.
310: *snorts* Rhysand, you smooth talker you.
313: Riddle time. I'm not good with long riddles. Where's Frodo Baggins when you need him?
319: This first challenge reminds me of that scene at the beginning of Return of the Jedi with Luke and the rancor. Except there's a maze and a giant worm.
323: yes! Go Feyre! Fight back!
324: I love that in all the chaos and being chased by a giant worm, Feyre still makes time to flip off Rhys. Gold.
328: Ha, Rhys was the only one who bet on her actually winning.
329: Oh dear, septicaemia time.
333: I repeat: Rhys is an asshole. Feyre's growing on me in her ability to tell him to go to hell even through a fever, blood loss, no food, and a massive chunk of cow bone sticking into her arm.
335: Making deals with the devil, Fey. I'm interested to know where this will lead you.
346: Night court faeries are painting Fey's body. Kinky.
347: Ooo it's like in the mummy where the man wants to be sure nobody is touching his property.
352: Ugh. It's the only way I can describe Rhys's treatment of Feyre. Ugh. Was this entirely necessary Miss Maas?
358: Clare's body is literally still nailed to the wall. Isn't the smell bugging people yet?
359: Rhys, you're a complicated one. I can't figure you out. But then again, I guess that's the point, isn't it?
365: See Feyre, if you'd just accepted Tamlin's offer about the reading lessons you wouldn't be in this predicament
368: Why in all hell is Rhys licking tears off her face? What a creeper.
377: Aw, it's Tamlin and they're touching fingertips.
382: Rhys really must not have any friends if he's come to Fey to bitch and moan. Actually, that doesn't surprise me.
385: Okay, maybe Rhys isn't completely awful. Just slightly awful.
389: I forgot how completely crap this last task was.
393: Yep, no idea how she intends to come back from this one.
386: Finally it all comes together, the last little piece.
400: It's all gone to complete chaos. Very predictably.
404: Oh yeah, you're in trouble now bitch.
405: That was violent and satisfying.
407: Seems that faeries can show gratitude. One minute you're dead, the next you're immortal.
411: one minute you're feeling guilty over dead faeries, the next you're undressing Tamlin. I can't keep up here…
414: 'Be glad of your human heart, Feyre. Pity those who don't feel anything at all.'
Woooooo! No more typing as I read! Gosh that was hard work. It's almost 1 am.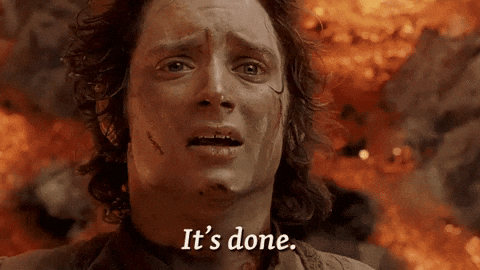 And I am never, ever doing that again.
Okay, book 2. Love triangle, here I come.