Lately, I can't seem to go two taps on Instagram without running into another picture of Sarah J. Maas's A Court of Wings and Ruin. In January 2016, I read the first book in the series A Court of Thorns and Roses. It had an eye catching red cover and I'd already read a couple of Sarah's Throne of Glass books (they weren't amazing but were mildly enjoyable). I had higher hopes for an obsession to develop with this one. However, much like her other books I found ACOTAR to be…just OK. It was entertaining, had some likeable characters, but did I feel the all-consuming desire to get my hands on the next one? Nope, not really. So when I heard the third book had come out, I shrugged my shoulders and went about my business. HOWEVER, then came the promotion circuit – the Instagram posts, the posters in shop windows, the e-mails from my favourite bookstore, the blog entries. It was everywhere. I think even if I'd done a Patrick Starr and started living under a rock, someone still would have shoved a copy underneath. So I did it: I bought the next two books. Only thing was, I was now faced with an unexpected problem. I couldn't remember a single thing about book 1. It was like someone had fiddled around inside my brain, pulled out all relevant information, and plugged the hole with cotton wool. I strained and certain details came back to me – fairies, some Beauty and the Beast influence, a romance, and then…mind blank.
Shit. I was going to have to reread the book.
Ordinarily, I'd read the book, post a review and and be done with it. Let's be honest though, basically every man, woman, and cat has read this particular novel and it's been reviewed to death. So instead, just for kicks, I'm going to read it and make commentary on it as I go without worrying about spoilers. How hard could it be (hard, no but tedious yes, as I would soon find out)? Without further ado, here are the beginnings of my rather disjointed thoughts on ACOTAR along with the usual assortment of reaction gifs.
Oh and just to repeat: SPOILERS!!!
3: Hm, a protagonist who is unashamedly not a virgin. That's a nice refreshing change.
5: Like, five seconds ago you were telling me that faeries are super scary individuals who may or may not be burning villages to the ground and you're still like, 'You know what, I'll kill this one'. It's not like they'll consider retaliation or revenge or anything.
10: I've read the name Feyre probably a hundred times in my last read through of the book and I'm sorry, but it just refuses to easily roll off the tongue. It sounds like two random noises stuck together by some sort of fantasy name generator.
13: Why do characters in young adult books always have such sucky families? Feyre's sisters are cows.
14: yep, I repeat: COW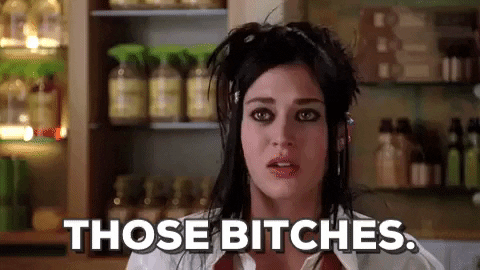 18: Wow, her sister really is awful. She basically just called her a slut. I mean, sure a hay bale is probably not the nicest place for a romp but whatever floats your boat. Female empowerment and all that. *fist pump*
No more deer for you, Nestra. And while there was likely no way you were getting new boots before, you sure as hell ain't getting them now!
19: Crap, I just bent a book page.
22: children of the blessed *spits out drink* seriously?
23: Okay guys, we're throwing the word whore around a lot here. How about we just chill out a bit?
31: Here's Isaac, Feyre's sex buddy. I remember him being very unimportant. A summary – Fey: Dude, I'm only here for the rather average sex, Isaac: But I want to talk about my problems because I am so burdened and hard done by.
32: I can't believe she just gave her sisters money! Come on, that Nesta cow does not deserve new books. Sex with Isaac cannot possibly be that good…
OOOOOO…Here comes Tamlin. Tamlin: I could knock and be civil but why do that when I can kick down the door, roar super dramatically, and yell MURDERERS.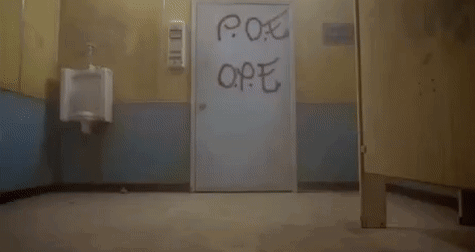 33: Feyre is trying to work out ways to fight back against Tamlin. Now I'm actually imagining her throwing iron bracelets at him and Tamlin just standing there thinking WTF. Imagine if one of them landed on his tusks – five points to Feyre!
34: Now she's moved on to considering throwing nails at him. I get it, iron aversion but even then the best case scenario is you hit him in the eye. Let's be realistic.
35: Feyre: so if someone had hypothetically, accidentally killed your wolfy friend, totally on purpose, with suspicions he was a fairy, what would they do to fix it? But like, hypothetically.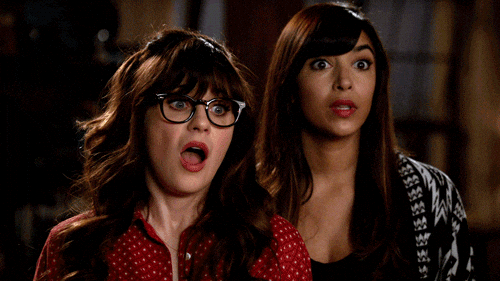 Okay fine, I did it. On purpose.
37: Tamlin: you just murdered my friend. I therefore invite you to come live in my fey palace with much food and luxury until the end of your days. I think someone needs to explain the concept of punishment.
39: Fey's really on a murder bender. She's sitting there thinking, 'oh, I can slit his throat at a later date and escape'.
46: Feyre, you killed his friend and said it was justified. All he did was put you to sleep for a bit.  Suddenly he's the bastard. Let's not call people names here.
So, every time Feyre mentions Tamlin's claws under his skin, images of Wolverine flash before my eyes. It's like, Fey, I doubt that's how his physical anatomy works (I realised later that this literally how his anatomy works – he's like faerie wolverine).
67: She set a freaking trap. Against Tamlin. The dude who can change himself into a beast with massive claws and teeth the size of steel bars. And Fey thought death by curtains would work out. Hahahahahahaha!
Okay, I need a break. This whole commentary thing is exhausting.
Alright, and we're back. Chapter 8, here we come.
76-77: Well, that's creepy as hell. Something invisible is breathing down her neck, watching her and she describes it as something that wants to play. I'm getting major The Shining twins flashbacks *shivers*. You know what, yeah, you take that bread knife, Feyre.
79: Oh come on, Fey, now you're being annoying. 'Tamlin looking after my family is not the same as me looking after them'. Really?
84: Fey wondering if Lucien can see out the back of his head with his fake eye. Sure, Lucien is clearly the faery version of mad eye moody
85: She's not the brightest spark, is she? Of course Lucien knows why you want to hang out with him. It's not like you're there for the insults and winning smile. Ulterior motives galore.
87: Ooo swearing. People talking like actual people for a change. Where's the parental patrol? They must be lurking somewhere…
90: More creepy things. Like, I get that Fey is the main character and thus nothing bad will actually happen, plus I've read this before but this is still super tense. Thingy wants her to look at it so it can eat her and suck out her bone marrow.
92: Ha, Feyre insinuated that Lucien's old. He's super offended. Clearly she added a century too many.
95: Fey, you honestly think your father who can barely walk around a hut somehow made it 2 days through uneven forest, past the wall, and then survived all the crazy murderous faeries to somehow stumble upon the exact estate you now live on. You little idiot.
96: He's not wearing warm clothing, not speaking, and leading you into the dark forest, but still she follows. And Tamlin saves her. You should have bloody let her die, Tamlin. She's clearly got bricks for brains.
98: Oh for Christ's sake. YES, YOUR PROMISE TO LOOK AFTER YOUR FAMILY IS FULFILLED! STOP GOING ON ABOUT IT BEFORE I TEAR MY HAIR OUT! Go paint a picture or something.
Okay, I need to sleep now. Miss Too-stupid-to-live is getting on my nerves right now.
Back to it.
105-106: I'm really seeing the Beauty and the Beast inspiration coming out here
114: A library with wall to wall books. Sounds like my kind of heaven.
117: Feyre thinks she'll never go North on the island – ha, the irony. I do remember that much at least. You're going to be hanging out in the north quite a lot soon, Feyre. Tall, dark and sexy will be keeping you company.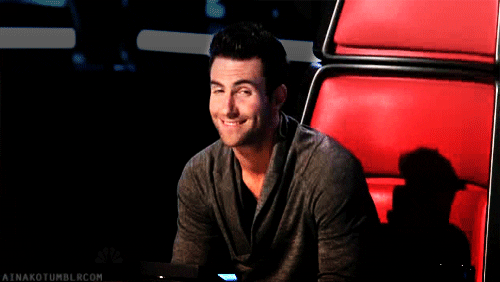 119: She's very critical of Tamlin. It's quite unfair really when all he's done is offer to help her out, show her around, etc. She keeps going on about him being some beast designed to kill things. It's just a tad harsh.
121: Fey wants to trap a Suriel for information on the fey-human treaty and what's going on with magic in Prythian. Why do I have a bad feeling about this? Probably because I've read this before.
122: Ah sarcasm and hypotheticals. My favourite. You know what, Lucien, you're alright.
127: So Suriels aren't likely to be winning any faerie beauty pageants in the foreseeable future. Well, not unless the criteria is black gums, a knobby spine, and corpse eyes.
129: It's story time! Evil king, throne of bones, death, destruction, betrayal. Fun times
130: Yep, as predicted everything has gone to shit. This is bad. Oh Lucieeeennnn, where you be bro?
131: This is really bad but because she's survives to star in two more books I'm going to make a wild guess and assume someone comes to rescue her
132:…and it's Tamlin, right on cue.
137: My god, Feyre said thank you to Tamlin. Is that a flying pig I see outside my window?
And that's the first third of the book. Hopefully, for those of you who've read the books, it made some degree of sense. I'll post more of my thoughts in the coming weeks.